In southern Delaware County there is a community of Craftsman-styled homes with generous old-timey front porches featuring wide, tapered columns and neighbors who wave to passersby. The feeling it evokes is reminiscent of the charming Columbus neighborhoods where many of us grew up, such as German Village and Clintonville.  This new 1,200-acre development, called Evans Farm, adheres to the principals of new urbanism and was the site of this summer's Parade of Homes, sponsored by the Building Industry Association (BIA) of Central Ohio. New urbanist communities incorporate walkable town centers, and a mix of single-family homes, row houses and apartments over ground-level retail.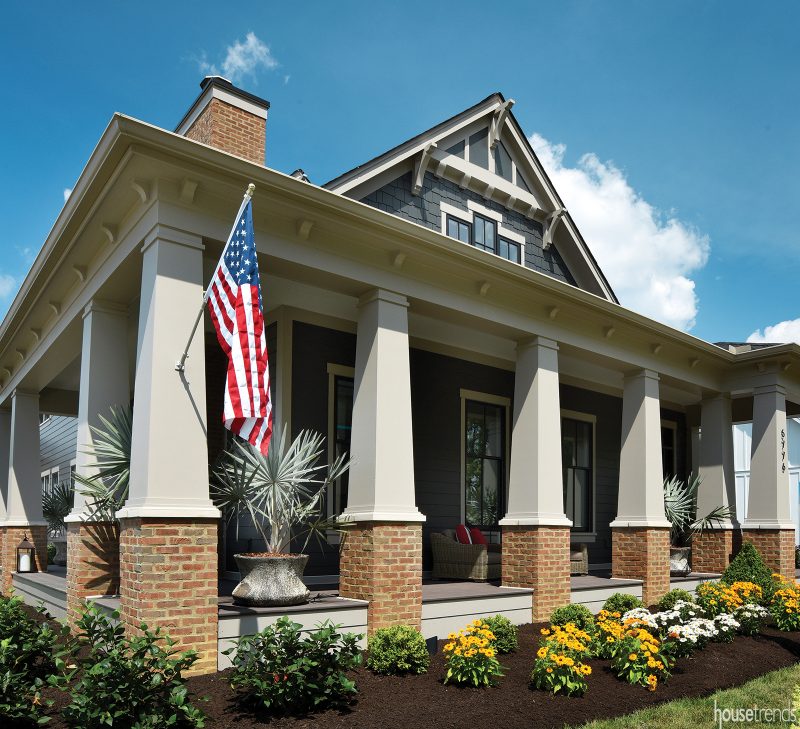 Upon entering one home in particular, however, visitors are immediately transported from a traditional exterior to a cutting-edge interior with major wow factor. Built by Bob Webb Homes, this model, which won the Parade's People's Choice Award, was designed to give possible homebuyers a better perspective on the construction, design and technology involved. Scott Shively, Chief Operating Officer for Bob Webb Homes, says, "You can go behind the scenes to see the additional insulation or plumbing. You can go to the basement to see how it's put together. We use it to get ideas flowing."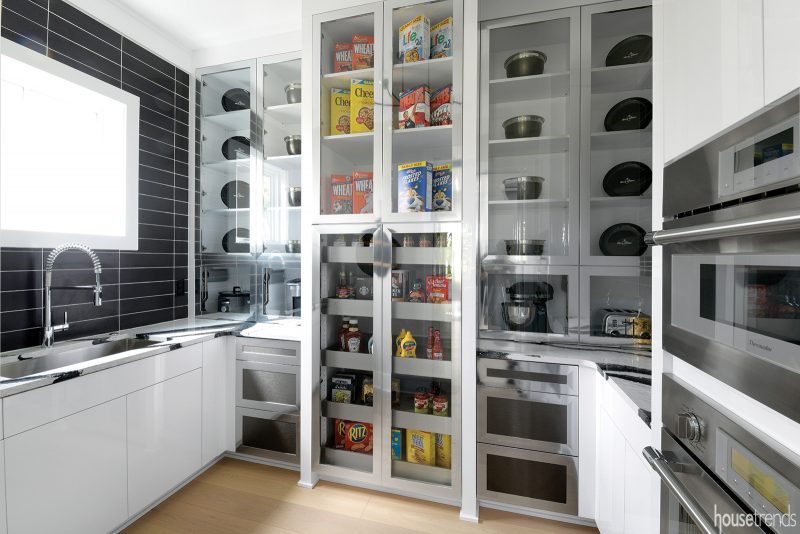 The space is designed for flexibility. For instance, the home "could easily be a six-bedroom," says Shively. "The way we decorated it, it is five bedrooms. One room is a trophy room, which could be a second first-floor bedroom." Another space could be used as an apartment. "It has a separate entry, and is over the garage," says Shively of this 1,200 square-foot area. "It could be for a boomerang kid, guests visiting, and more," he adds.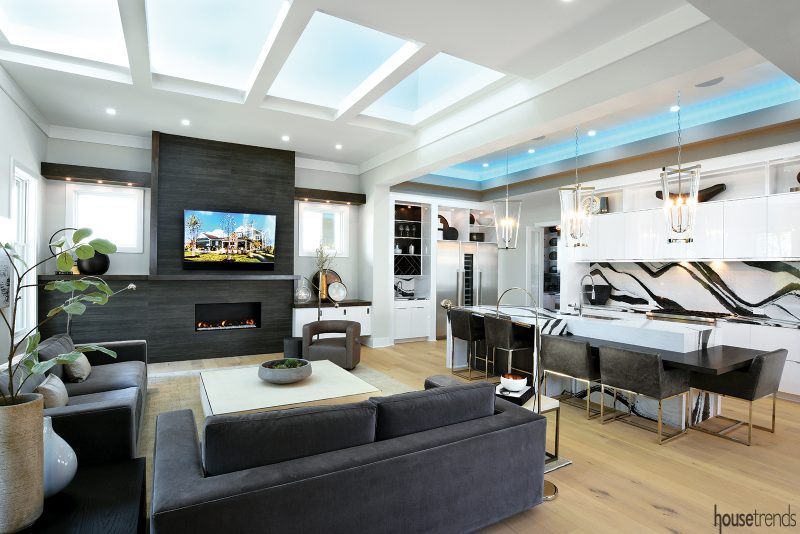 Beautiful built-ins
Nearly every room features built-in shelves, benches and other storage solutions. Shively says, "Our master closet is not a huge room but we make every inch of closet space usable with a pull-down rod system. It's like getting double closets in one room."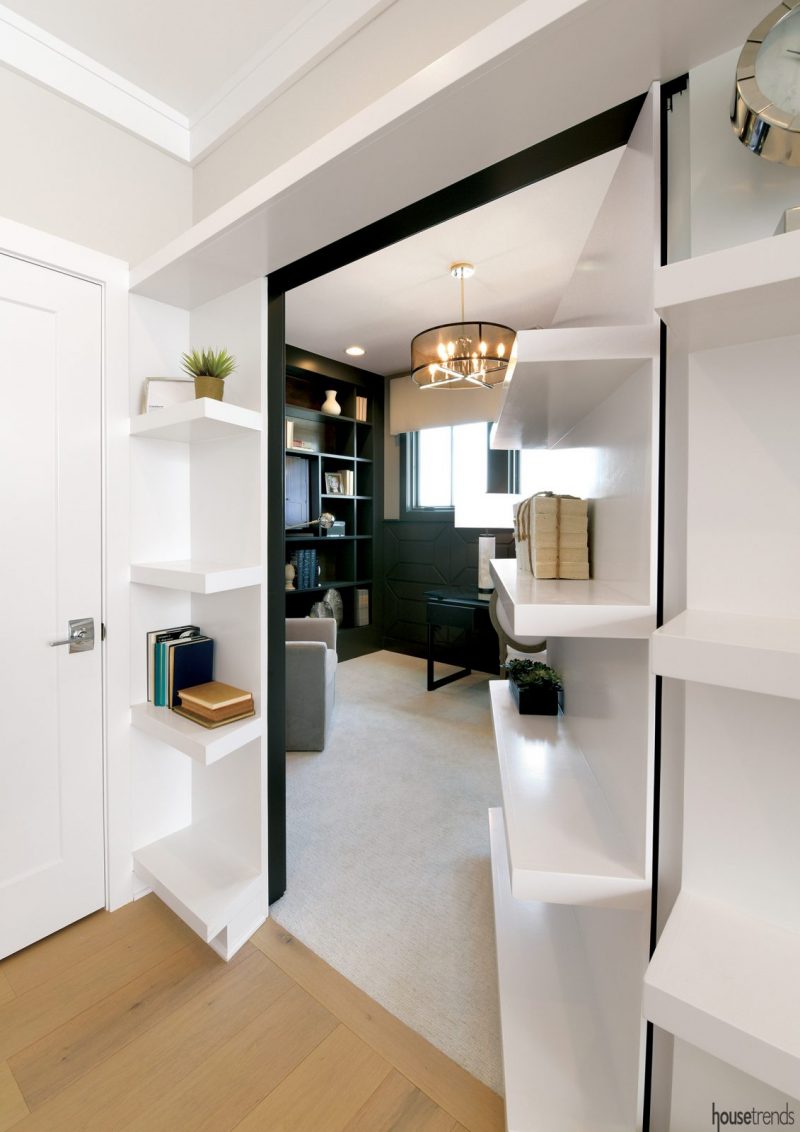 The technology in the home allows for an additional level of flexibility. "Control4 is the system that controls the house," says Shively. "It does everything: speakers, security, outdoor lights, blinds, draperies. Everything is controlled through your phone."  It also includes a lighting system that reacts to natural light outdoors. "It captures the essence of the natural outside light so in the morning, if it's a grey day, it will turn lights up inside," he adds. "If it's bright outside, the lights will adjust to match that. It can connect with music too, and lights will flash with the beat."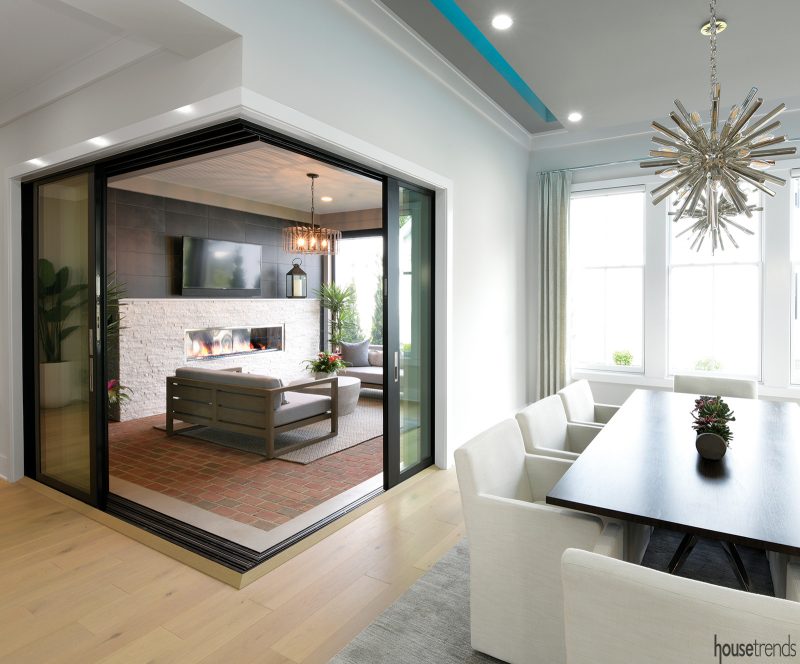 Wants and needs
A basement wine cellar in this model home holds 612 bottles in a custom-crafted bar area. "People say they love it, but maybe they wouldn't want one so big," adds Shively, who pointed out that this is another way the model is great at inspiring ideas. Because, he says, "People want what they want."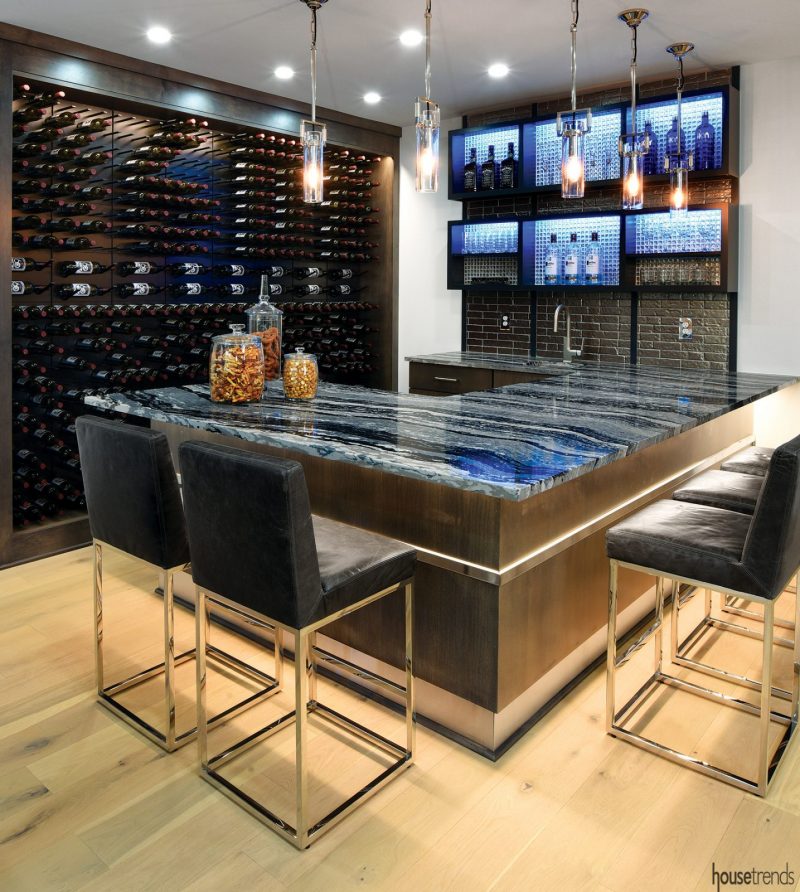 Article appeared in Housetrends Columbus – August/September 2019