Lee Grammas found exactly what he was looking for—a space to design and live near his extended family and many business interests. The real estate developer and restaurant owner loves the location, as it is just a short drive to his E+O Kitchen, a popular Asian fusion eatery just off Hyde Park Square.
Lee managed to find amongst the stately, century-old homes of the neighborhood, a hidden treasure where he could create his modern version of a tranquil place to unwind.
"Construction on the home had just begun when I bought the property," Lee explains, so he was able to have creative control from practically the ground up. The Cincinnatian wanted an environment with a sleek, contemporary design that evoked a relaxed mood. "Most importantly, I wanted it to feel like home," he adds.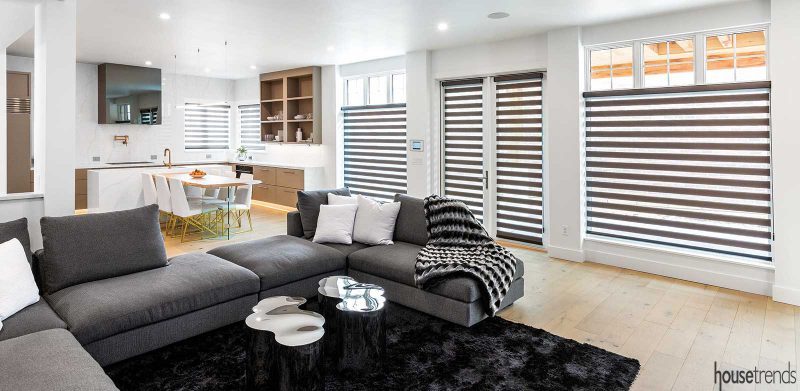 Wall of light
Immediately upon entering the two-story brick home's foyer, the natural light pouring in demands to be noticed. The wall of floor-to-ceiling windows features Allure Transitional Shades by Lafayette Interior Fashions. "These particular shades fit Lee's design perfectly," explains Rudy Forte, co-owner of Slats, a local blind and shutter company. "They are lightweight, low- maintenance and versatile, giving Lee the flexibility to let in a lot of light and enjoy privacy," the co-owner of the 25-year-old firm adds.
Making the homeowner's vision a reality is award winning interior designer Renan Menninger, owner of RM Interiors. Known for her imaginative, contemporary designs, Menninger has been working with Lee for 18 months. "I love creating a clean, crisp look," Menninger explains. Not only has she collaborated with Lee on every inch of livable space, including the kitchen and three bathrooms, she also has furnished it with many one-of-a-kind pieces that all help create the perfect space for Lee to relax and recharge.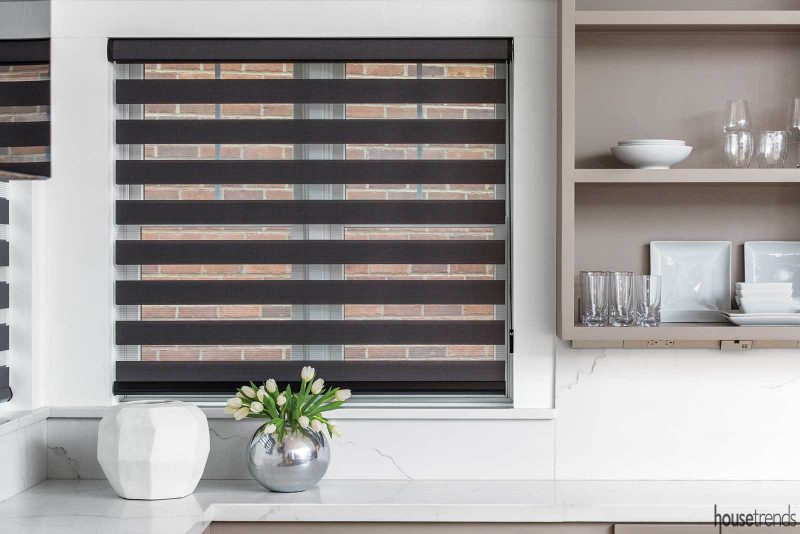 To no surprise, Lee's favorite spot in his home is the great room. A focal point is, undeniably, the chic, linear gas fireplace, framed by possibly the most understated yet dramatic room feature. Resting on the floating custom maple hearth is a 10-foot Shou Sugi Ban treated cedar plank. This exotic, gator-textured wood adds a gorgeous accent to this minimalist space.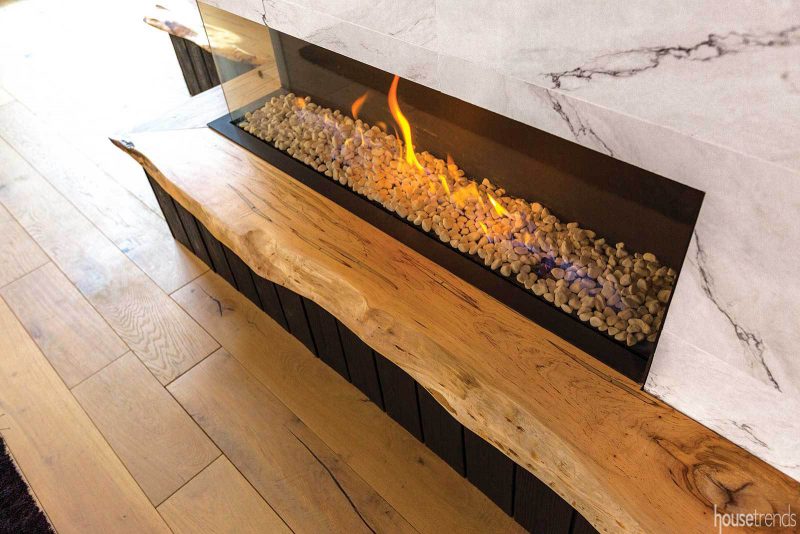 "I like to feature mixed materials throughout to add depth and contrast," Menninger explains. The designer's creativity is nowhere more apparent than where the cedar, maple and American white oak meet. These three custom woods, all beautifully placed, help Lee realize his dream of a serene place.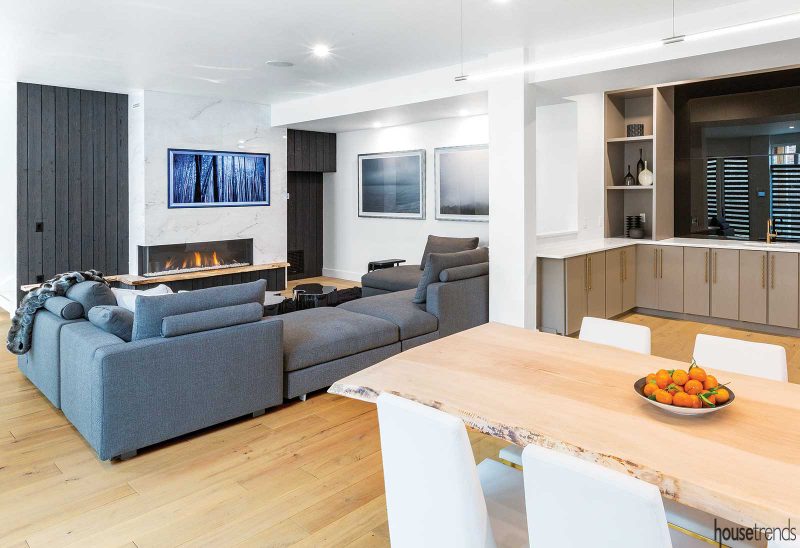 RESOURCES Blinds Slats Blind & Shutter Experts; Interior design, furnishings and accessories RM Interiors; Sound system and security Legacy Custom Entertainment and Security
Article appeared in Housetrends Cincinnati – March/April 2019