It's a wonderful thing to get something brand new. Brand new cars smell nice. Brand new babies are precious—and they smell nice. Brand new shoes shine. But when it comes to building or remodeling our homes, old is in.  Call it rustic, repurposed or salvaged, savvy homeowners are looking to the past to add charm, drama and warmth to their living spaces. Across the country, businesses are making it their business to reclaim lumber, fixtures and architectural elements from barns, factories and homes ready to be torn down.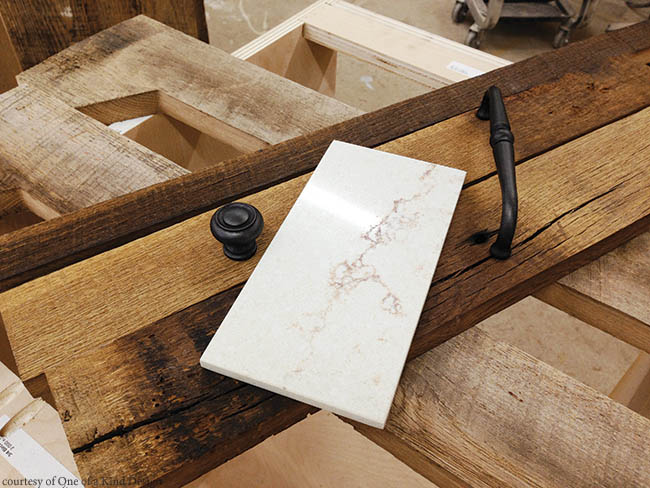 A granddaughter of the original owners of a cabin in Western Pennsylvania's Cook Forest State Park, who visited the retreat as a child, wanted to restore its century old look. Even though the place needed to be completely gutted, the demolition team managed to save the original porcelain farm sink. The sink was reglazed and surrounded by custom reclaimed barn wood kitchen cabinets.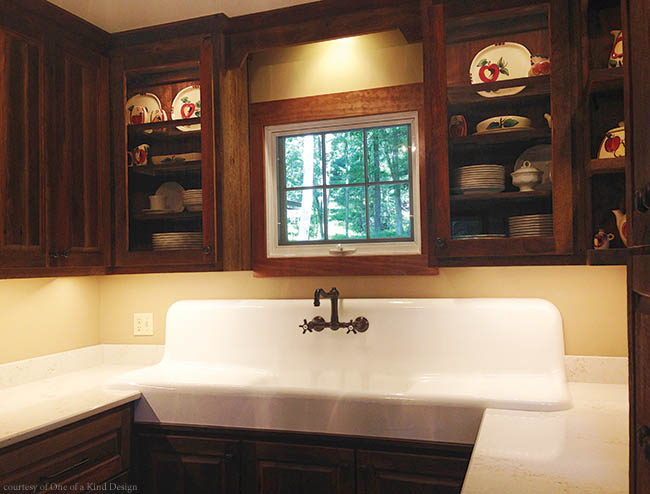 The interior designer and homeowner selected HanStone Serenity quartz countertops and oil-rubbed bronze hardware to complement the reclaimed lumber.
Resources:
Interior Designer: Julie A. Graf, CKD, Allied ASID, One of a Kind Design
Cabinetry: Myers Custom Woodworks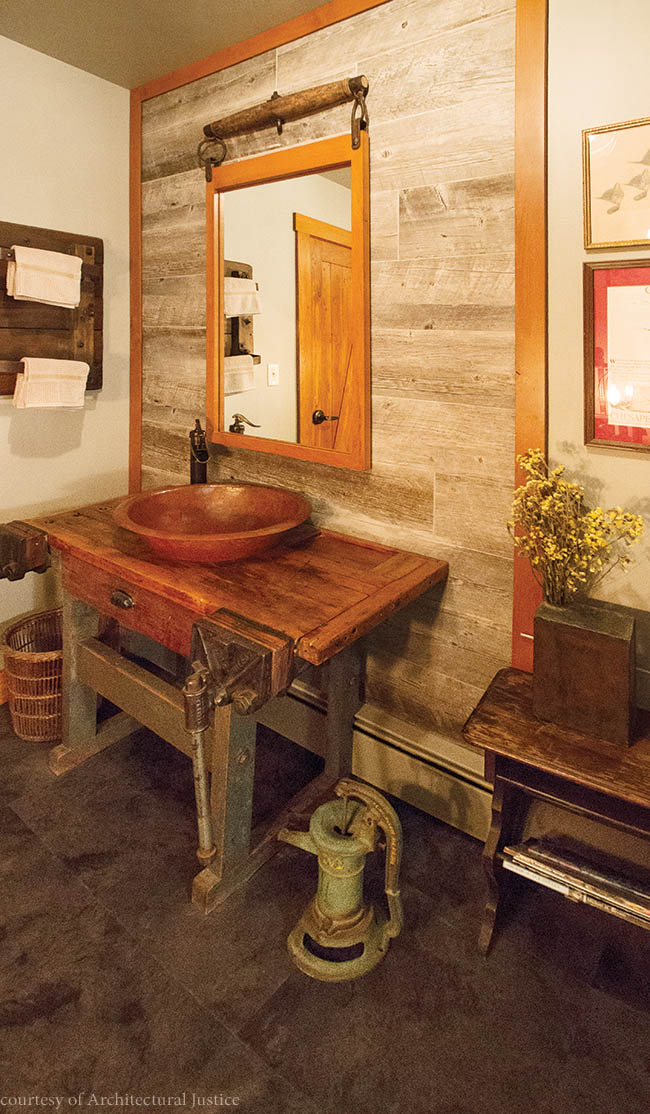 An avid antique collector in the Cleveland area worked with a local salvage team to transform an antique workbench into a vanity. Other salvaged items were used to make a custom mirror and towel bar.
Resource:
Architectural Justice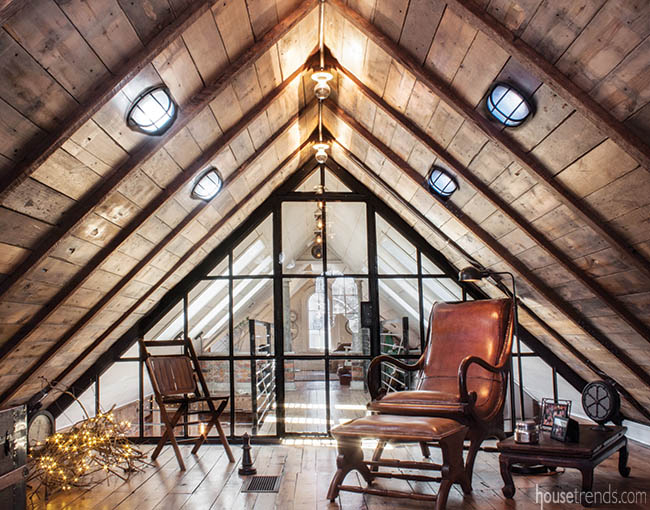 In the Columbus area, when a German Village artist began redesigning his 19th century home, he turned to a favorite local salvage spot for period-appropriate supplies.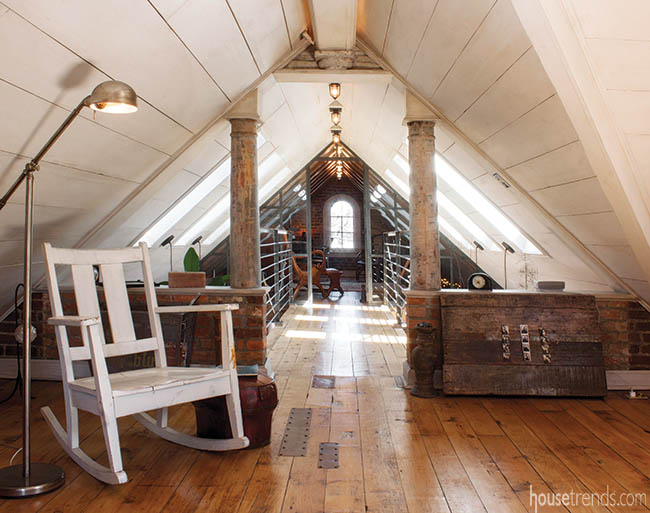 In this second story makeover, it's difficult to differentiate between salvaged materials—like the columns defining one of the two loft spaces—and those features that are original to the more than a century-old home.
Resource:
Columbus Architectural Salvage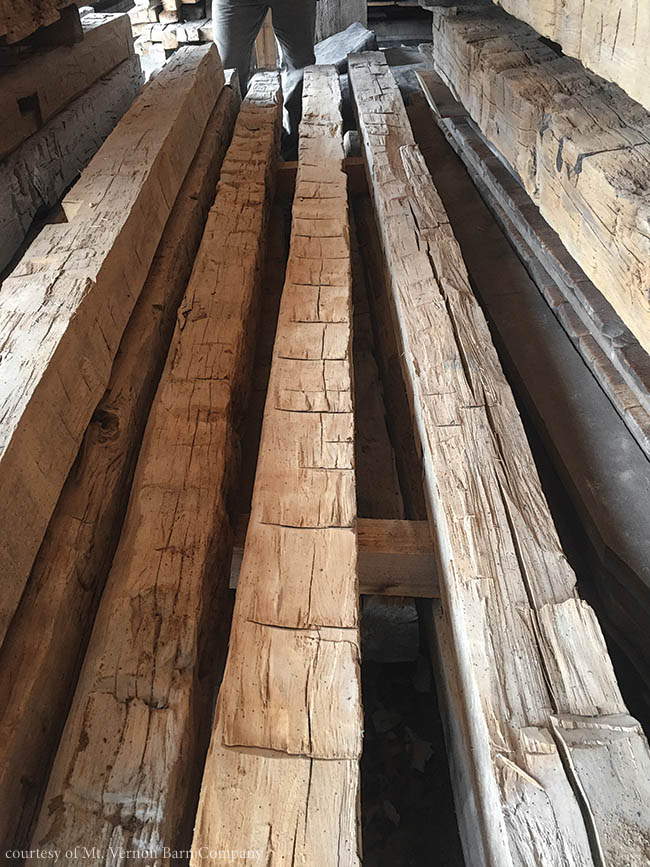 Timbers from old barns which are falling apart after decades of neglect, are dismantled by hand, one at a time, and stored until they are selected to be adapted for single family homes, additions, studios and party spaces.
Resource:
Mt. Vernon Barn Company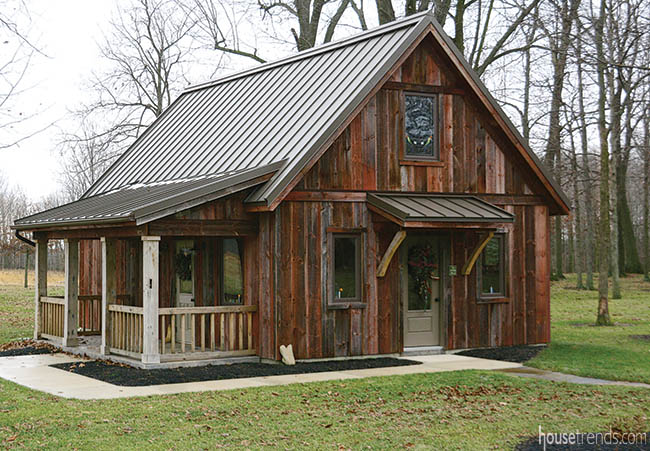 Despite it looking like it's been on the Russia, Ohio (pronounced ROO-Shee) property for ages, this potting shed is actually new construction that used salvaged beams, rails, barn wood siding and trim on the exterior.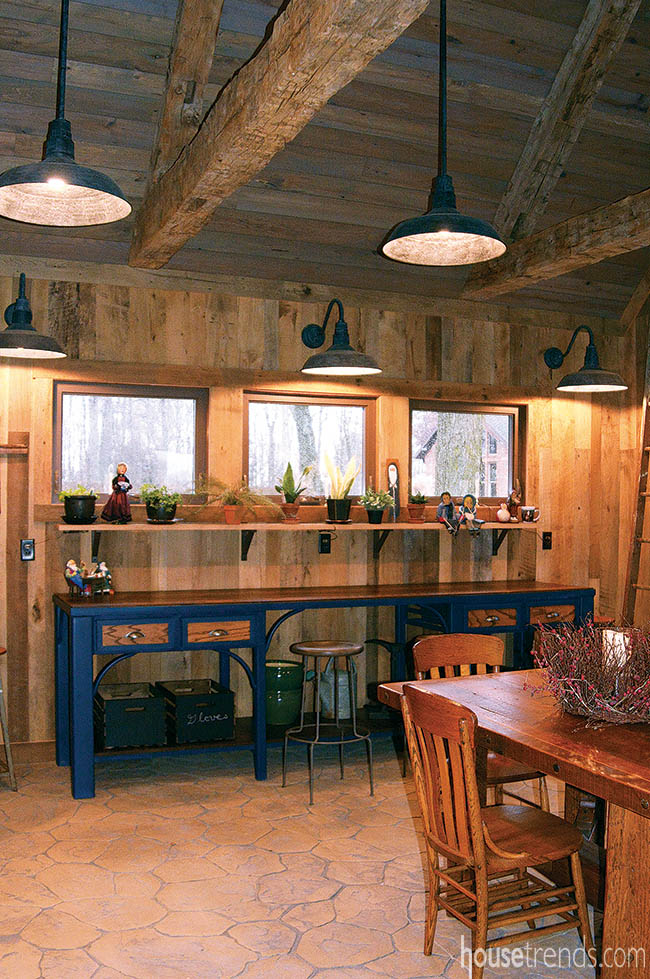 Inside the potting shed, most of what you see is made from repurposed materials, the beams, ceiling and wall cladding, the custom workbench top and the shelf above it.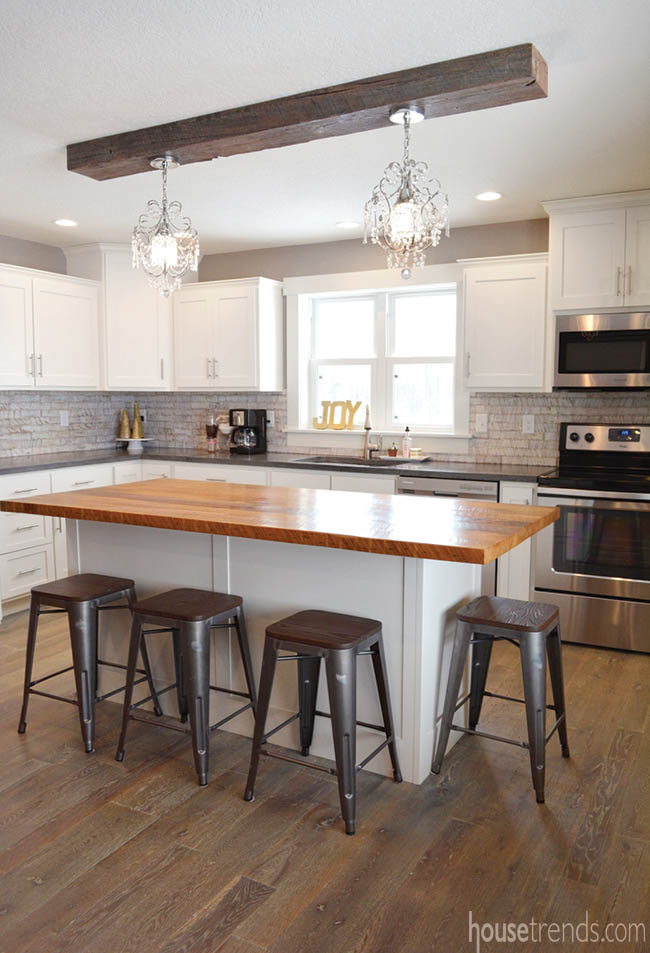 This kitchen island is topped with maple reclaimed from a Dayton area barn, pendants hang from a rough sawn barn timber, the backsplash is created from reclaimed wooden tiles, and the floor is salvaged white oak.
Resource:
Tuscarora Wood Midwest
A barn his grandpa built in the 50s, supplied an Amish Country woodworker the siding boards that were repurposed on the walls of this new home in Columbus. The paint was tested and found to be lead-free before the boards were installed.
Resources:
Lumber: Schlabach Woodworks
Builder: Manor Homes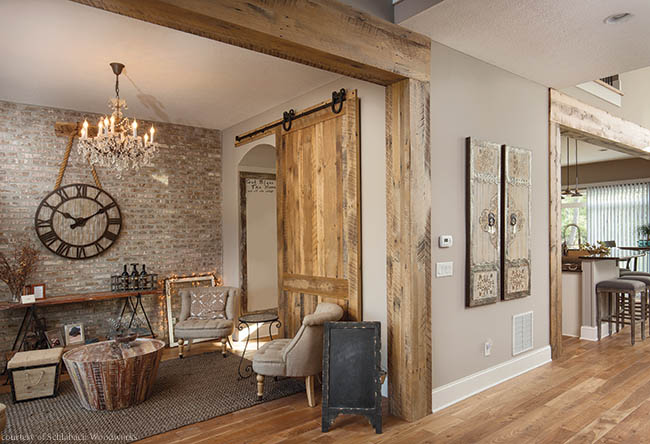 This new house in the Columbus area was built by a homeowner who wanted to include rustic elements in its design. His builder added a sliding barn door and beams made of reclaimed oak from an Ohio barn.
Resources:
Lumber Schlabach Woodworks
Builder 3 Pillar Homes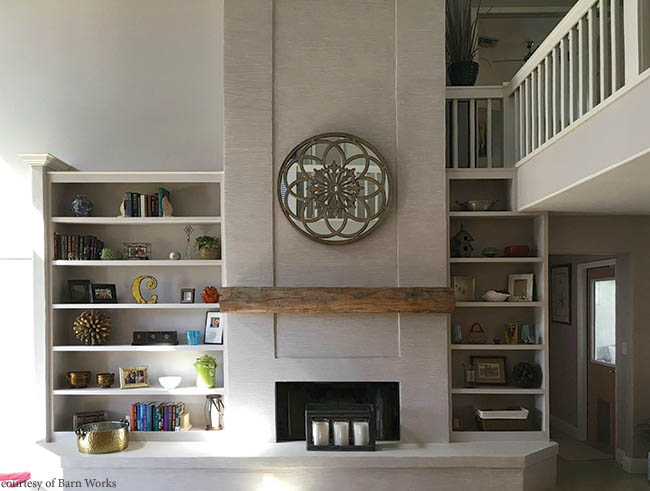 A home in the Palm Harbor community near Tampa uses timber from a barn built in the late 1800s in Kentucky to add a rustic punch to an otherwise contemporary-style home.
Resources:
Mantel: Barn Works
Interior designer: Casabella Interiors