Elsa's garden is an oasis in the city. Decades ago, the garden was a grazing area for cows and horses that were kept in the carriage house that is now her home. When her father and stepmother purchased the carriage home years ago, the garden had long been neglected. From the start, her parents decided to forgo the traditional lawn and shrub landscape formula and chose a more natural approach with their garden ideas.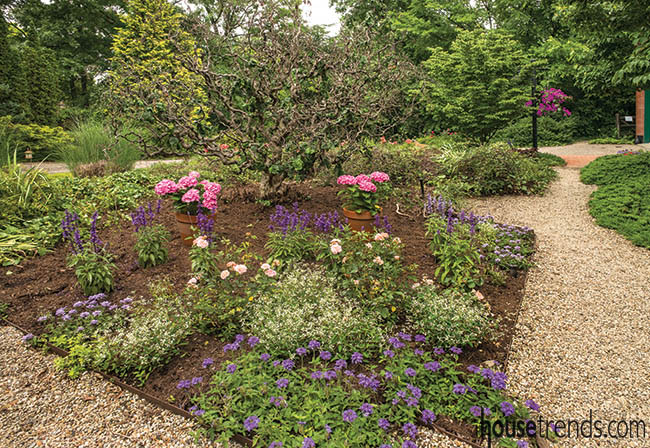 The natural beauty of the pea gravel paths allows the visitor to explore the garden and discover the superb plant selections.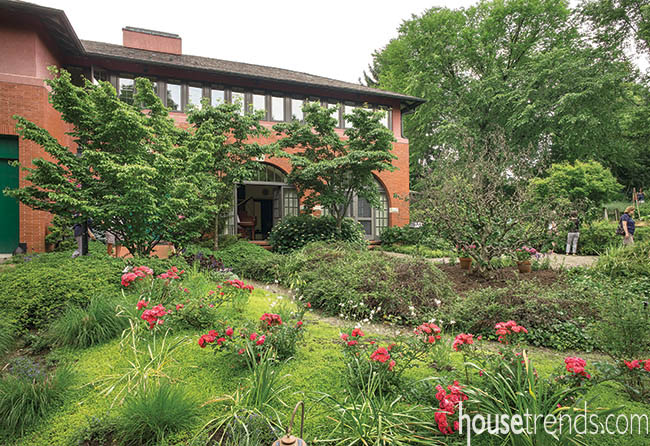 A fragrant Katsura [tree] (Cercidiphyllum japonicum) and a Fernleaf beech (Fagus sylvatica 'Aspenifolia') are among the trees that her parents planted.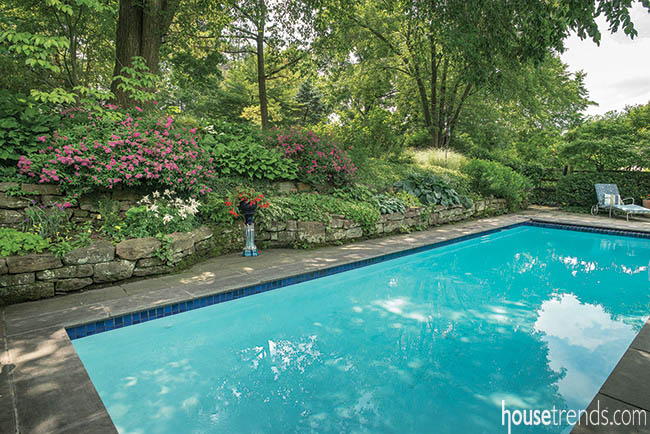 However, standing tall and still strong just above the pool area is a magnificent American elm (Ulmus americana).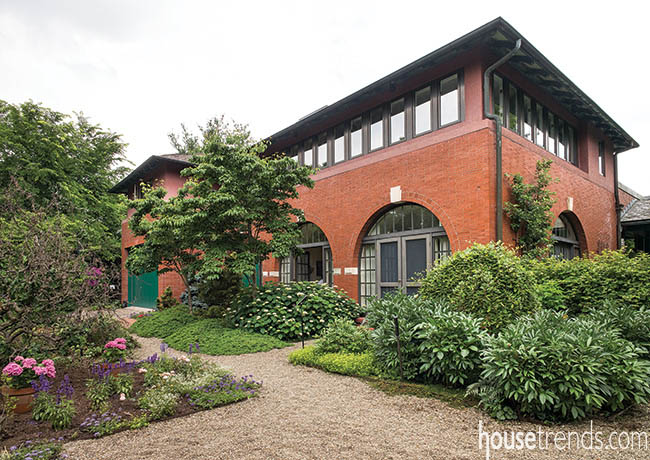 Last year Elsa chose to have a rain garden installed on the side of her home to help capture roof water runoff. Sarah Madden of Stormworks helped Elsa create the sustainable gardening idea. Elsa would like to do more to keep storm water out of the sewer system and intends on incorporating more downspouts into a swale planting that will utilize the water for the benefit of plants.