In the span of six months, a lavish 15,000 square-foot Georgian-style mansion on Avila's Lake Chapman was transformed into a posh, family-friendly paradise. When they decided to buy the home, which was constructed by businessman and former Tampa Bay Rays owner Vince Naimoli, the homeowners hoped to tailor the space to meet the needs of their three children and many visiting friends. "The house is amazing and the grounds, with wonderful oaks and a variety of other landscape elements, is a beautiful and majestic setting," say the homeowners.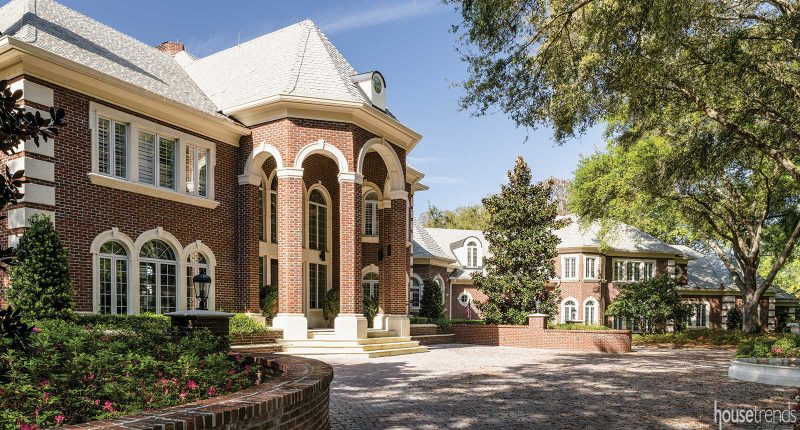 A familiar relationship
The couple had worked with Dee and Jen Marksberry, with Gage-Martin Interiors, on their previous Avila home. They knew the Marksberrys would be the ideal interior design team to execute their vision for this exquisite 1995-built home, which sits on 10 acres.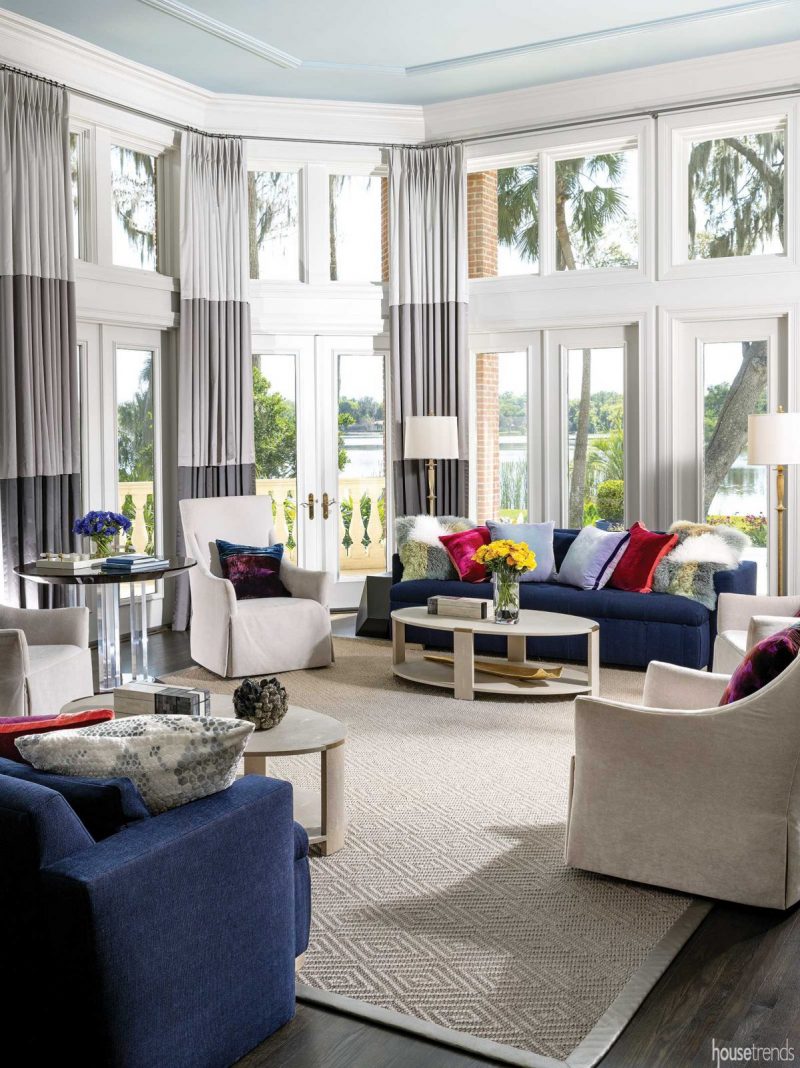 The residence the Marksberrys set out to redesign includes a 1,000 square-foot, one bedroom/bath en suite pool/guesthouse. The main house consists of seven en suite bedrooms/bathrooms; four-and-a-half additional bathrooms, plus a full garage bath; and a five-car garage.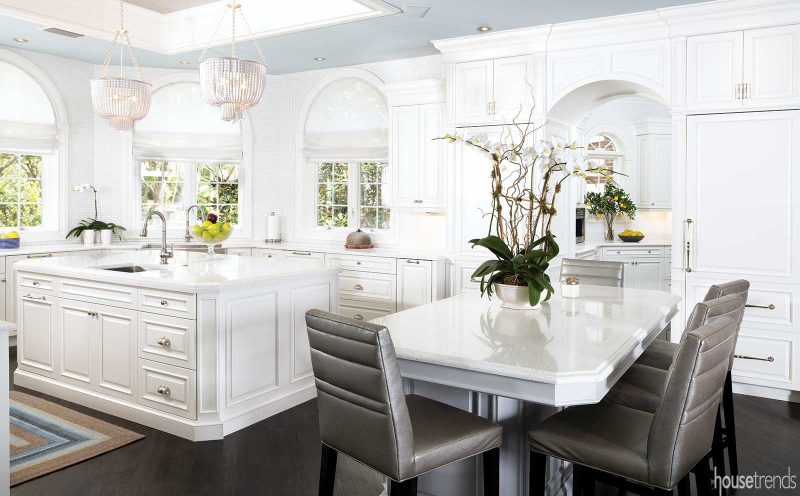 "The house exudes elegance, but our goal was to make it relaxed, welcoming and comfortable for the family," the Marksberrys say. "Acknowledging the stateliness of the house, which features a traditional red brick façade, we selected pieces for the foyer, living room and dining room that are elegant yet livable. We executed our custom-designed sofas in a plush velvet that's actually an easy-care Sunbrella fabric for a room that's meant to be lived in."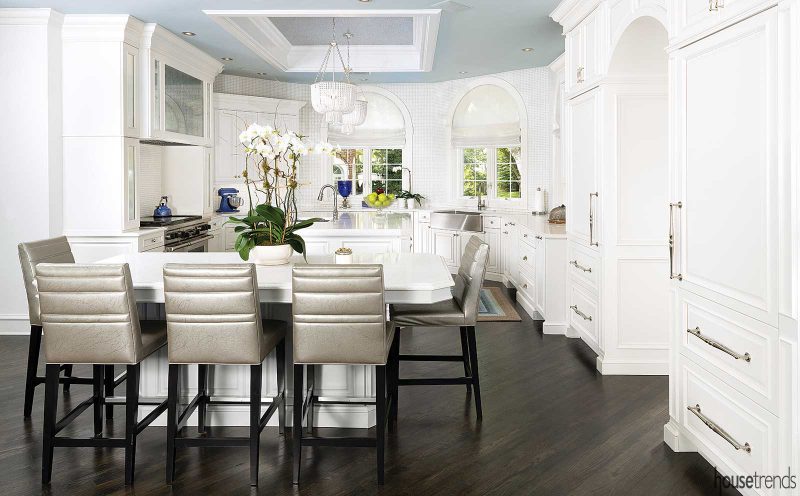 One of the first orders of business was to fully revamp the kitchen and master bath. "We redesigned the kitchen to be bright, fresh and have a workable floor plan," the Marksberrys say. "The angles of the previous design were very challenging, but the concept for the custom cabinetry, new glamorous hood wall, and creating an entry to the butler's pantry established balance and focus for the kitchen."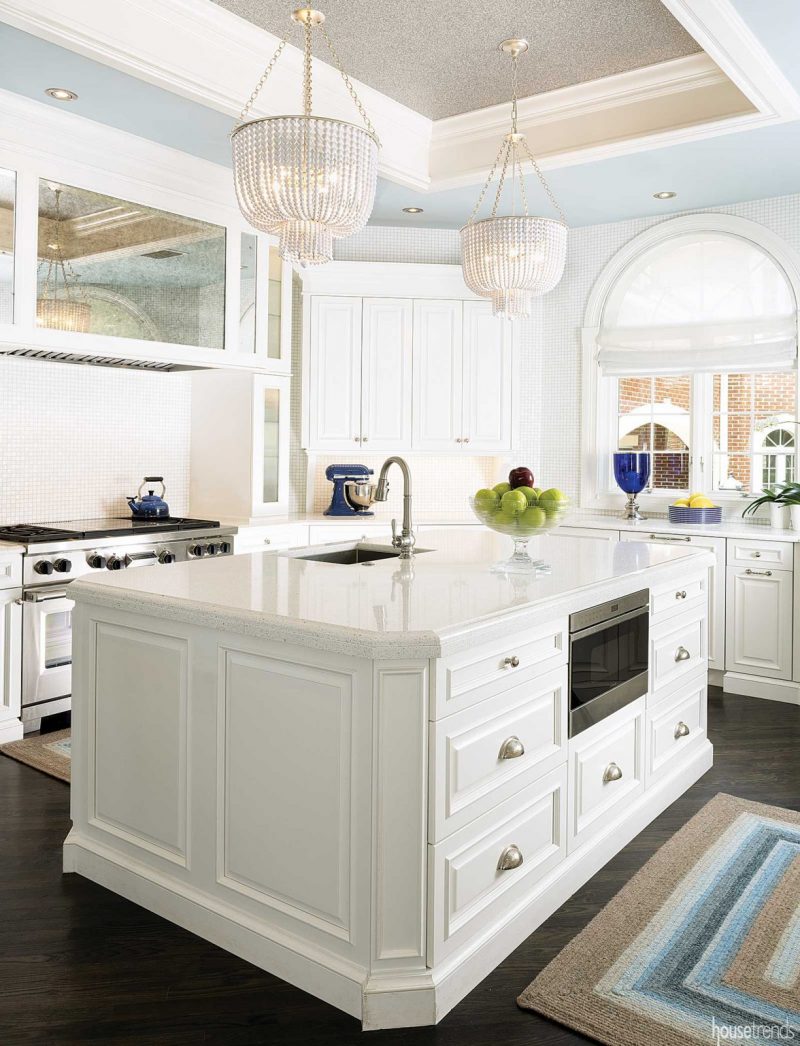 Taking advantage of the view
"We were looking to provide ourselves a timeless, refreshing feel, yet simple and classy," the homeowners say. "And any room of ours that has a view of the lake is our favorite."
The majority of the window shutters across the back of the home were removed, offering an optimum view of the pool area, backyard gardens and the lake. The interior color palette perfectly matched.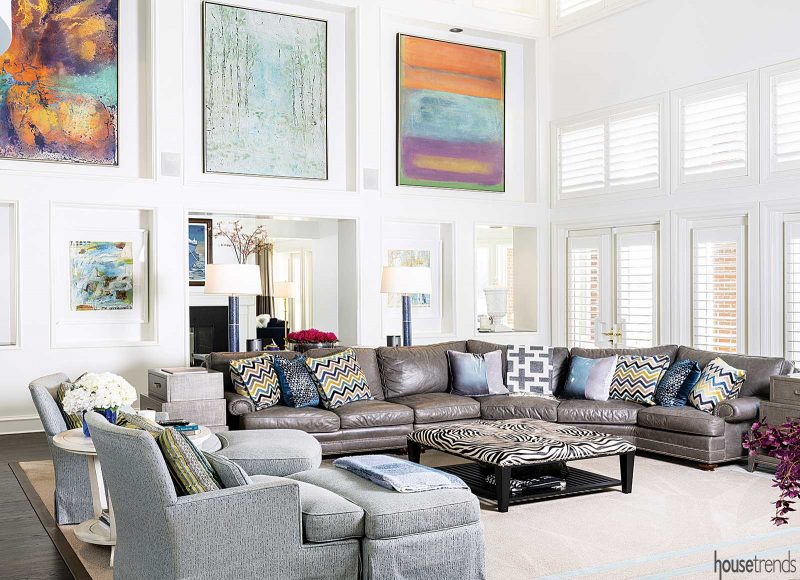 "The background color of soft white throughout the house was unifying and crisp, with the Charleston blue ceiling that acknowledges the sky and water you see from various views in the house," the Marksberrys say. "Because we worked with the homeowners on their previous home, we brought the furniture and added to it for this house. It gives the home a feeling of being layered, collected and warm."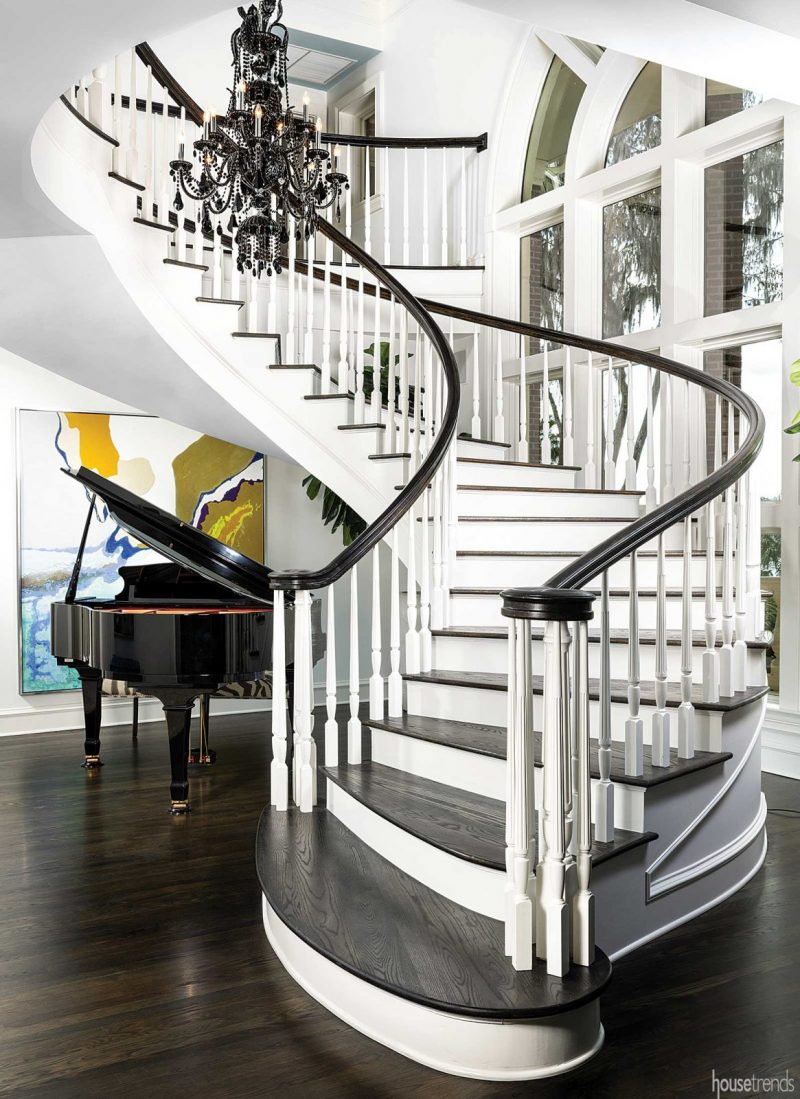 The living room has become one of the homeowners' most beloved spaces, as has the master suite and spa. "Our living room is the perfect place for a morning cup of coffee," the homeowners say. "Our master bath has a feel of letting the outdoors in and our master bedroom is so calming and relaxing."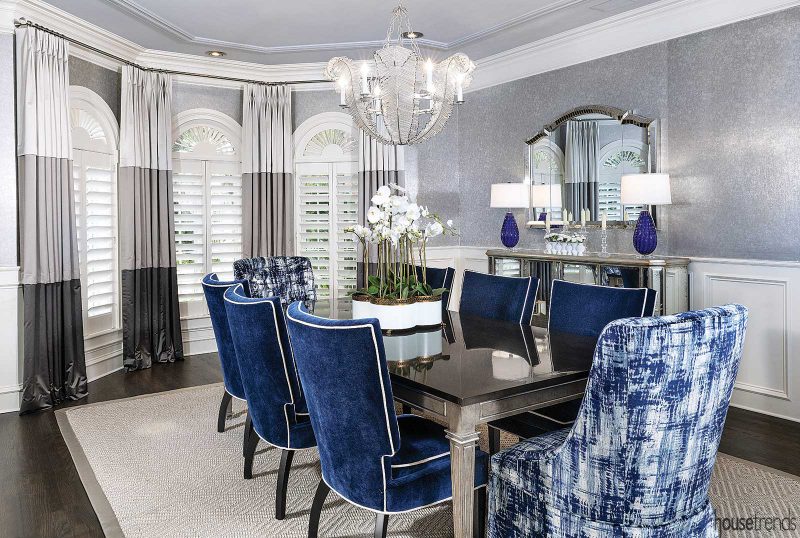 Creating a tranquil master suite was an absolute priority. "It was especially important to create a master suite that was calm and serene, because this couple has a demanding professional life and the children have a rigorous academic schedule and extracurricular activities," the Marksberrys say. "So, at the end of a long day, they want a bedroom that is restorative."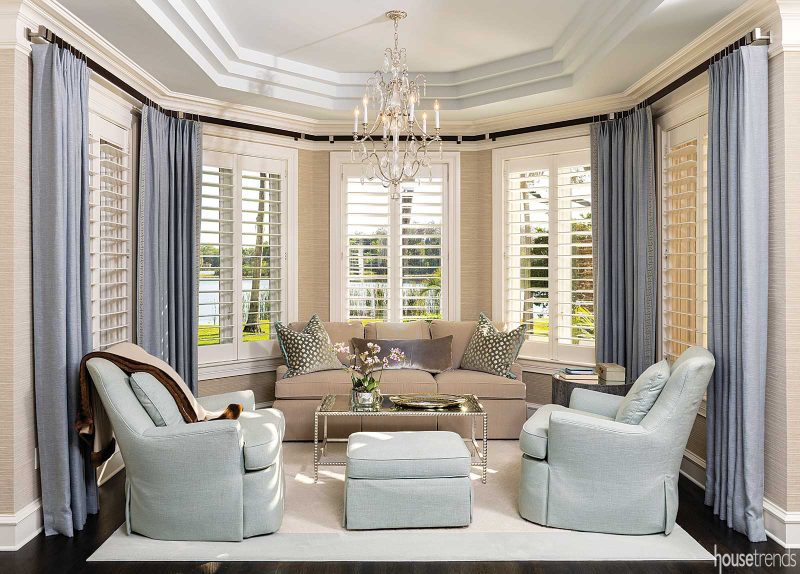 A casually elegant aesthetic
Many of the spaces in the house took on a "restorative" vibe, as the home went from purely sophisticated to highly livable and comfortable. "The goal of the design was to make a large home feel comfortable, and to have intimate areas to relax and enjoy as a family. The design elements, the artwork and the decor choices all added to creating this ambiance," the homeowners say. "We are a very casual family, so our goal was to tone down the formality of the home without compromising the character or architectural components."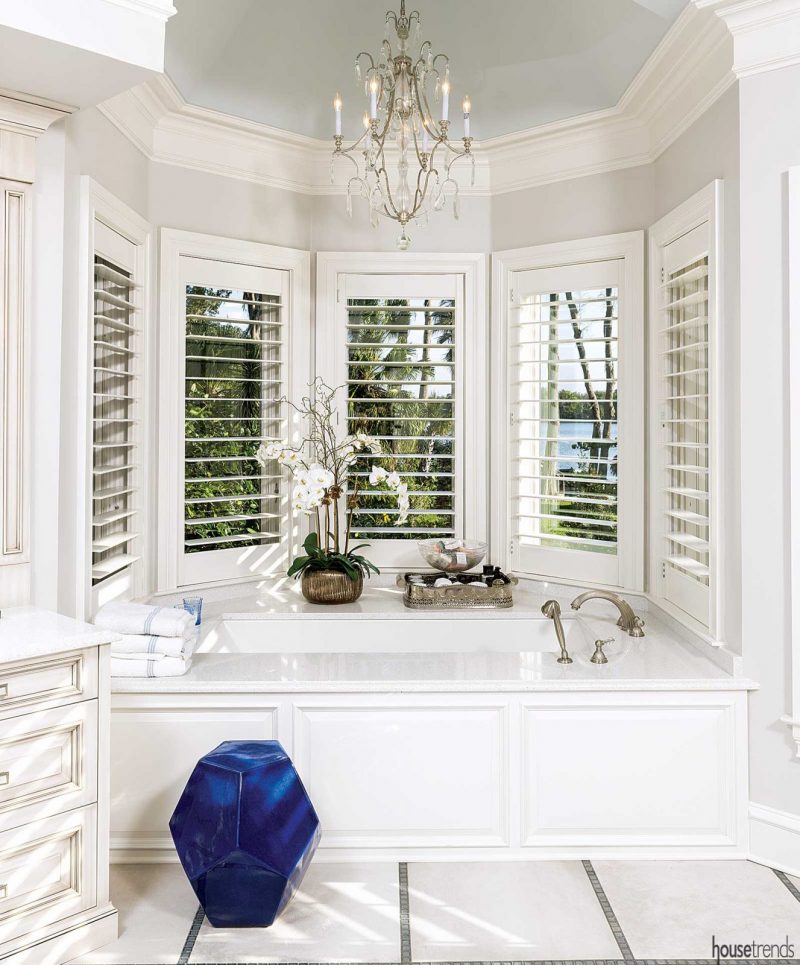 As with most renovations, time and pressure added to the challenge. There was a tight deadline to finish the project, but with the Marksberrys and their subcontractors working in unison, the undertaking was completed in less than six months. "The reward for us is in our collaboration with the clients," the Marksberrys say. "We were able to accomplish a result that captures their aesthetic and embraces their lifestyle."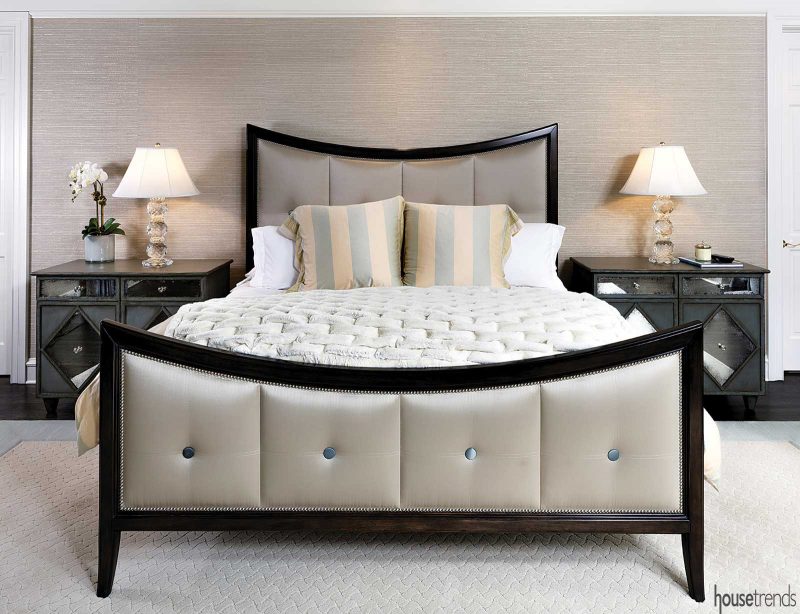 "The outcome was better than expected. We are proud of our home, all of the design changes we made inside, as well as the complete redo of the pool and landscaping," the homeowners say. "We have a wonderful, comfortable setting to enjoy with our family and friends. We are blessed to have such a beautiful place to call home."
RESOURCES Interior designers Dee and Jennifer Marksberry, Gage-Martin Interiors; Kitchen designers Busby Cabinets; Gage-Martin Interiors; Landscape designer New Dimensions Landscape & Design; Lighting Fine Art Lamps; Wall treatments Phillip Jeffries; Furniture Tomlinson; Chaddock; Old Biscayne; Made Goods; Accessories Ralph Lauren; L'Objet; Flooring Through the Woods; Europa Stone; Window treatments Lockwood Designs; Art Charles Harold Company; Cabinetry Busby Cabinets; Countertops and backsplash Europa Stone; Sinks and faucets Wool Supply; Appliances Asko dishwasher; Wolf cooktop; Sub-Zero refrigerator; Pool Ryan Hughes Design/Build
Article appeared in Housetrends Tampa Bay – May/June 2019