The Whitneys weren't looking to find their "forever" home when they happened upon a 7-acre plot of land in Anderson Township, complete with a red barn. Yet, here on this former horse farm, Jerry and Karen Whitney built their own breed of bucolic serenity, balancing natural and manmade, nostalgic and modern.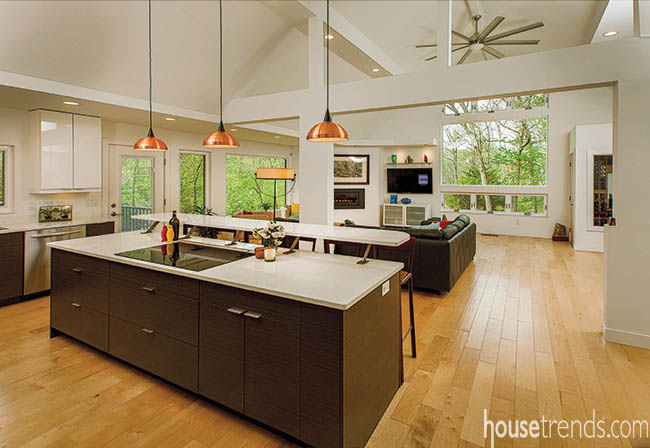 Because the former hayloft offered a prime vantage point, this became the main floor, housing the kitchen, living room, dining room, master suite, guest bedroom and powder room.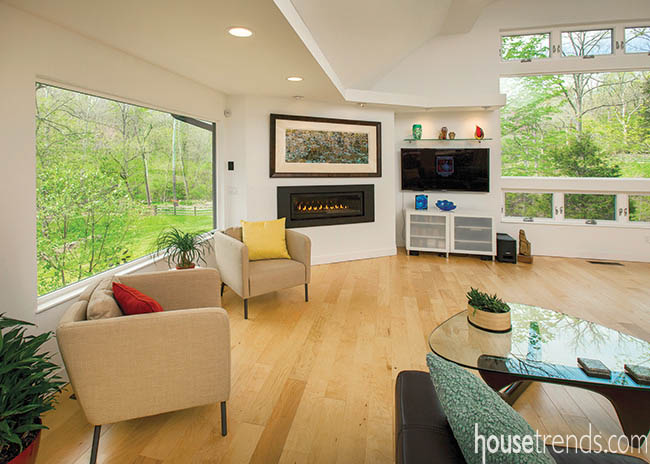 To maximize views of the riparian landscape and dramatic bluffs, the couple worked with architect Mark McConnell to dormer the back of the structure and add expansive windows on all sides.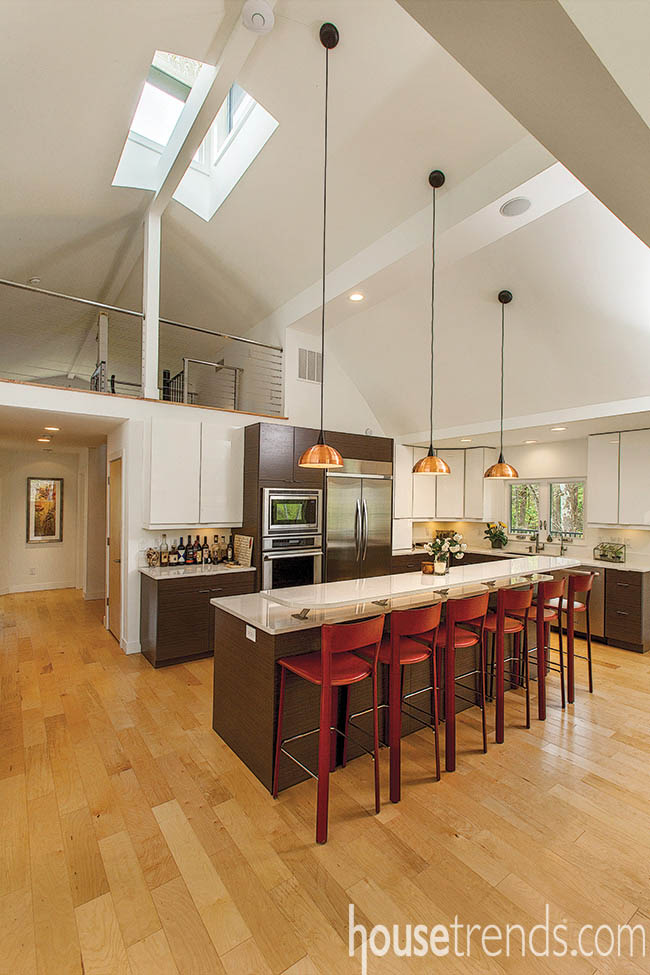 Throughout the home, the drywalled spaces are painted white, the fixtures are shiny stainless steel and chrome and the cabinetry is sleek and European. Although a curved wall in the master bedroom is the only interior feature that hints at the structure's original bones, a mix of organic and minimalist finishes connect the contemporary styling to the home's pastoral origins.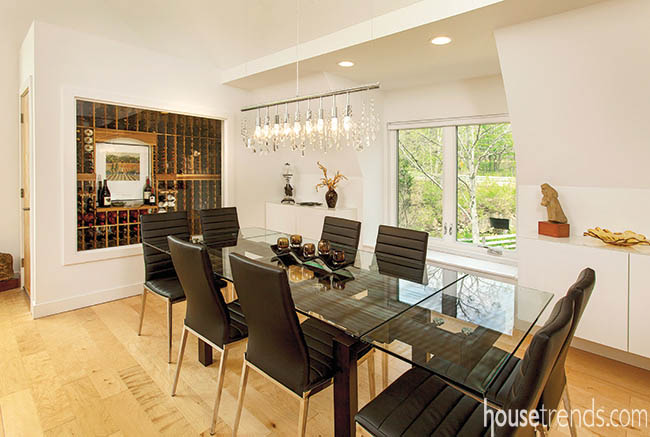 With an affinity for collecting, the Whitneys view the home's simple finishes as an unobtrusive backdrop for artwork and other cherished items.
"All of our things are just precious to us," Karen says.