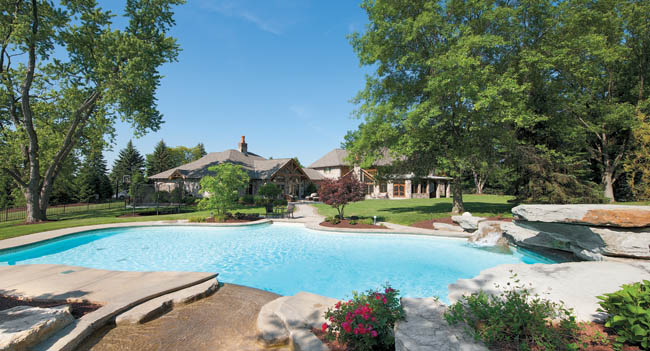 This private, family-friendly back yard sits on 11 acres in Peters Township. Tucked behind a spectacular Chalet-inspired home, the lagoon-style pool features a beach entry.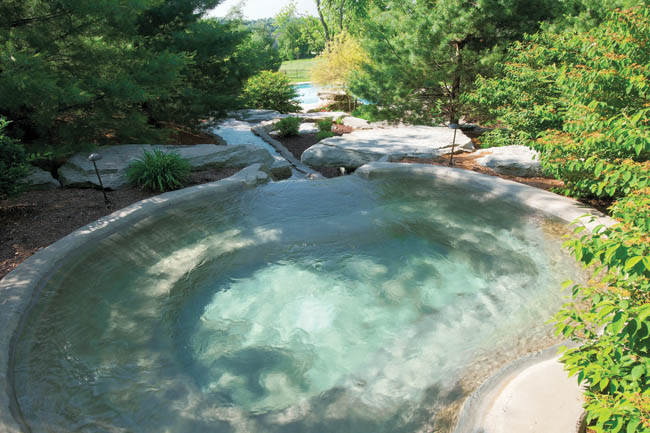 A secluded spa sits up in the woods surrounded by lush foilage.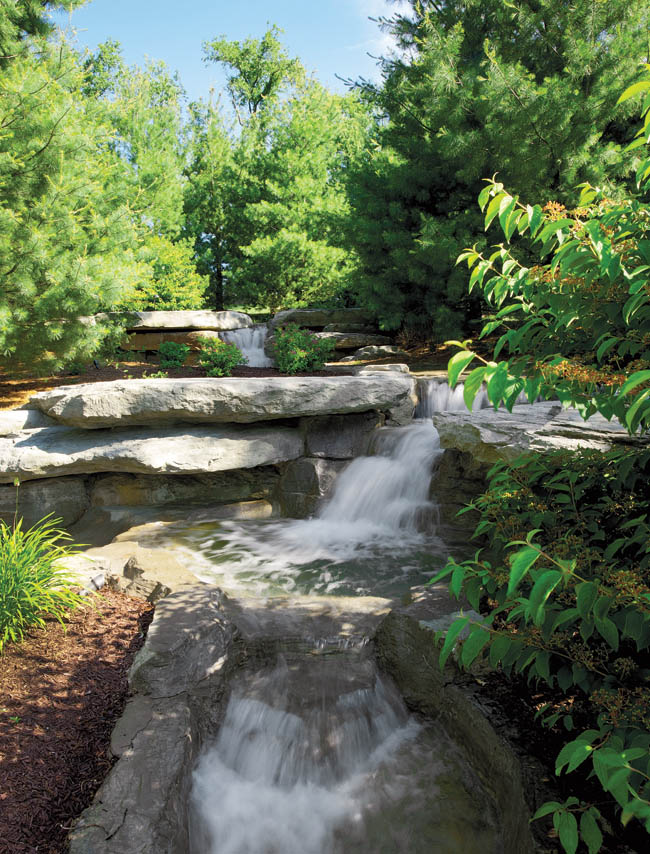 A natural-looking waterfall connects the spa to the nearby pool.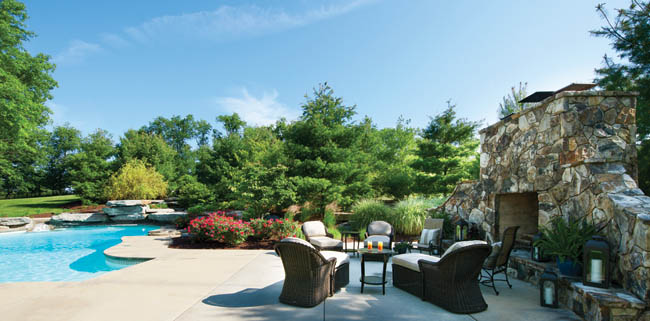 An elegant outdoor fireplace and inviting seating area encourages family and friends to enjoy the back yard day or night.