To someone who lives in a 9,024-square-foot home, the idea of downsizing means something completely different than it does to most of us. But empty nesters who live in the River's Bend Golf Community in Maineville—in a grand home built for entertaining—are going to miss a few of the luxuries they will soon leave behind.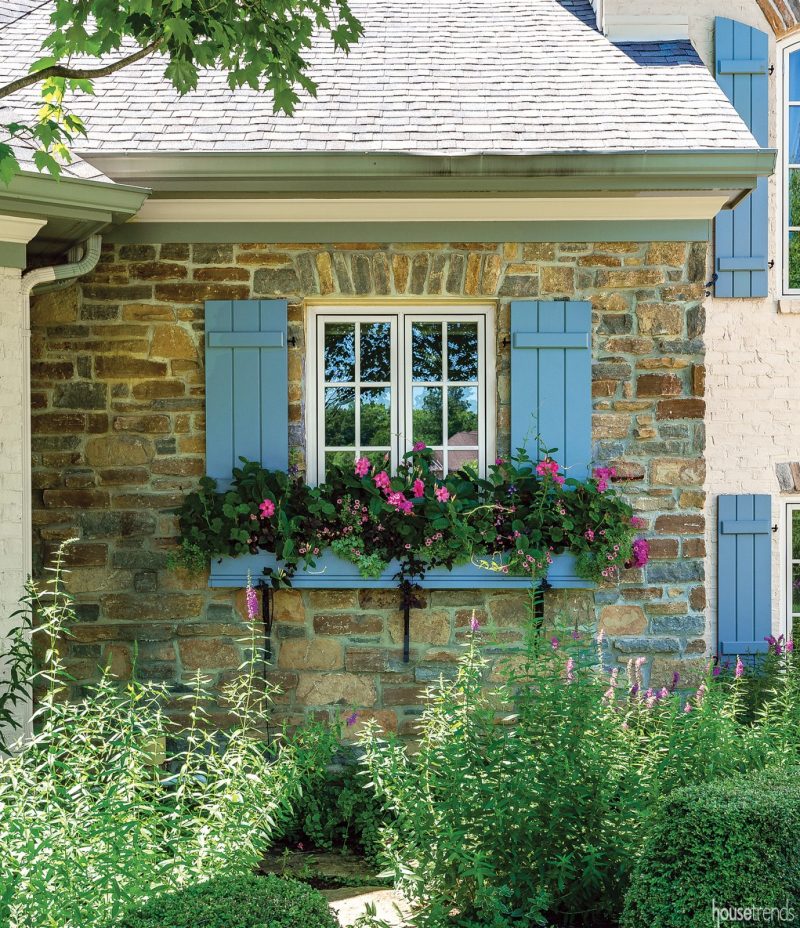 With a blended family made up of five adult children and nine grandchildren, and as members of a variety of organizations, the homeowners entertain frequently.
"We fill this place up," the husband says. "Between Halloween and Christmas last year we had six sizable parties."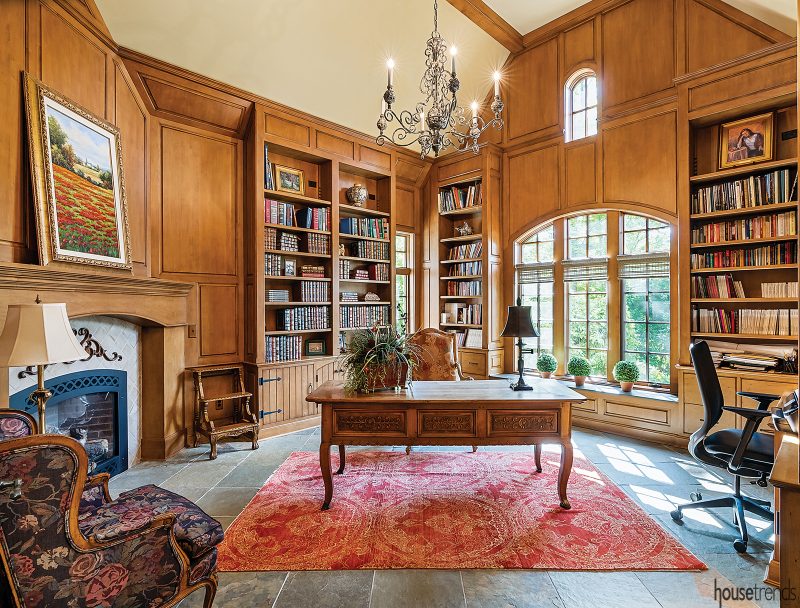 Thanks to what he calls a "hybrid layout," that features an open floor plan while still offering distinct spaces such as the formal dining room, study and piano room, the house works very well for gatherings. When weather permits, guests can also flow out to the very private outdoor living spaces. When it gets a bit cooler, there are seven fireplaces sprinkled throughout the home.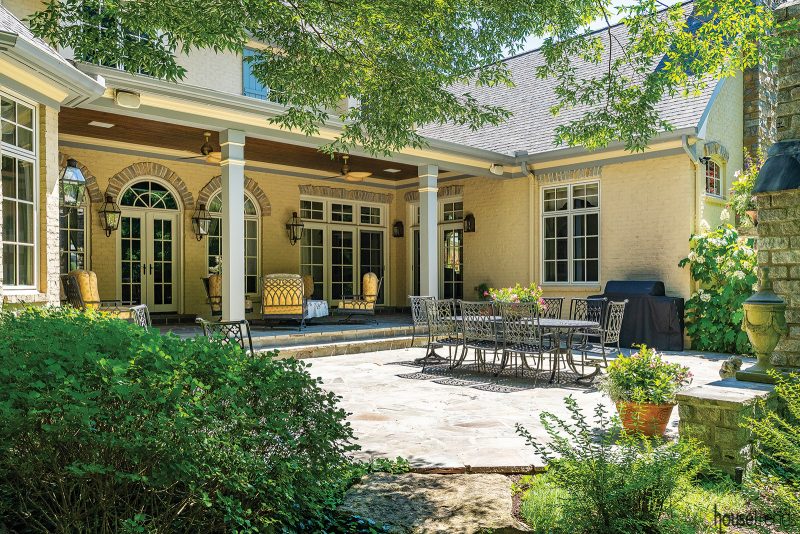 The kitchen is stocked with high-end appliances and what the husband refers to as "all the gourmet goodies." The lower level features a bar area, exercise, sauna, steam and game rooms and a home theater.
But with downsizing in mind, the couple is ready to turn the house over to another family who they hope will enjoy it as much as they did.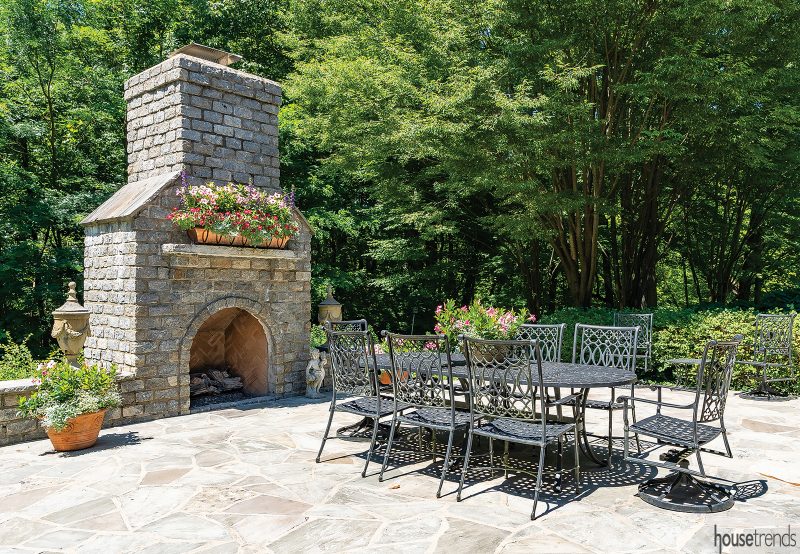 This home, located at 1054 Observatory Point in Hamilton Township, is currently listed for sale by Ellie Kowalchik/Keller Williams Pinnacle Group.
RESOURCES Homebuilder Terra Nova Custom Homes; Fireplace inserts and outdoor furniture Watson's
Article appeared in Housetrends Cincinnati – August/September 2019