A bright scarlet hue and backless settee make this great room a standout. But the real impact comes from the grounding effect of traditional designs and neutral hues.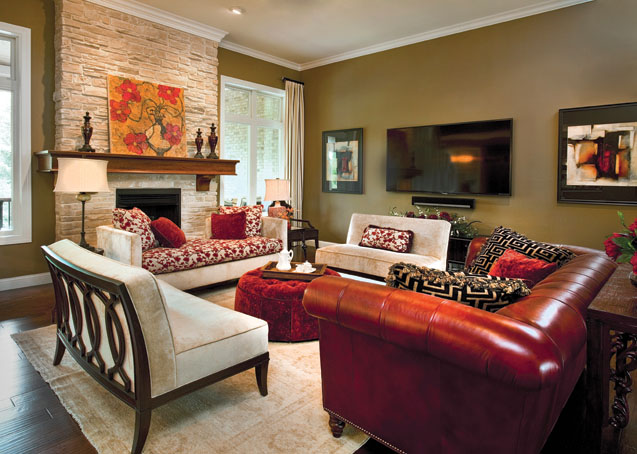 Designer Jenny Lynn Wynne used a carefully selected khaki-green paint with yellow undertones – 'Dapper Tan' by Sherwin Williams – to counterbalance the red.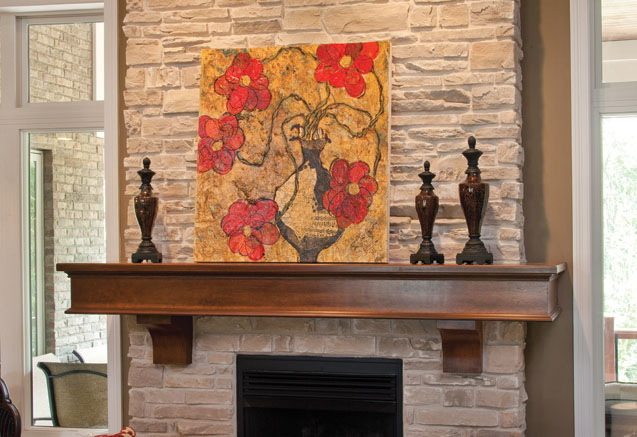 The space is anchored with a stone fireplace and thick wood mantel.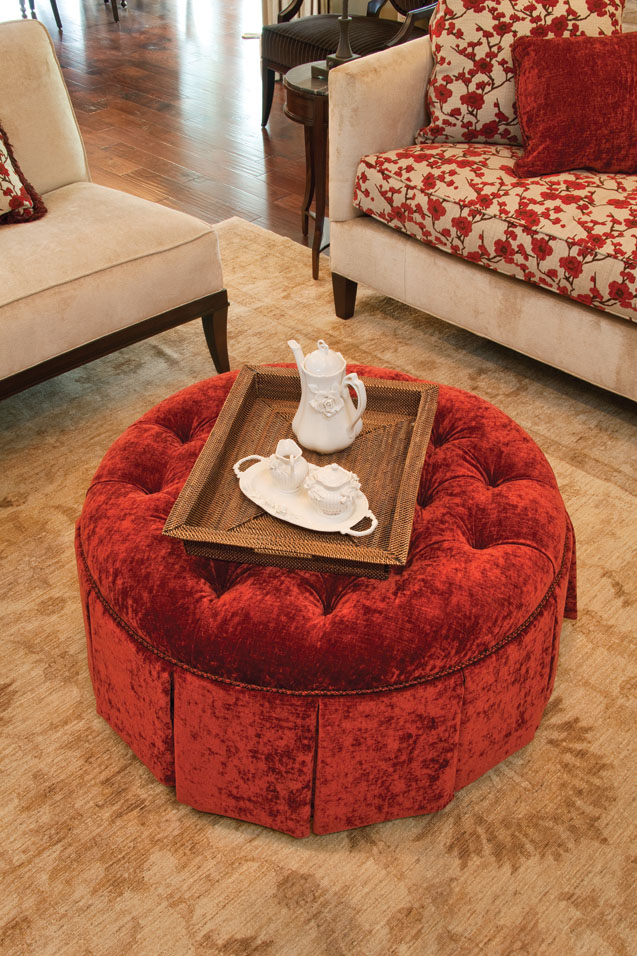 Jenny incorporated classic shapes like the tufted leather couch to offset the boldness of the color.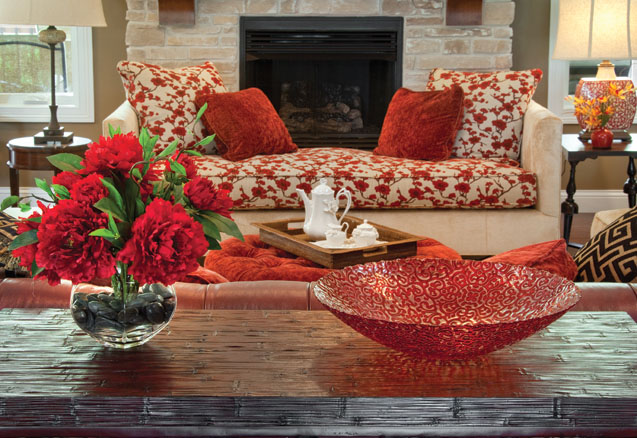 Open-back couch allows for an open view of the fireplace in this Justin Doyle home.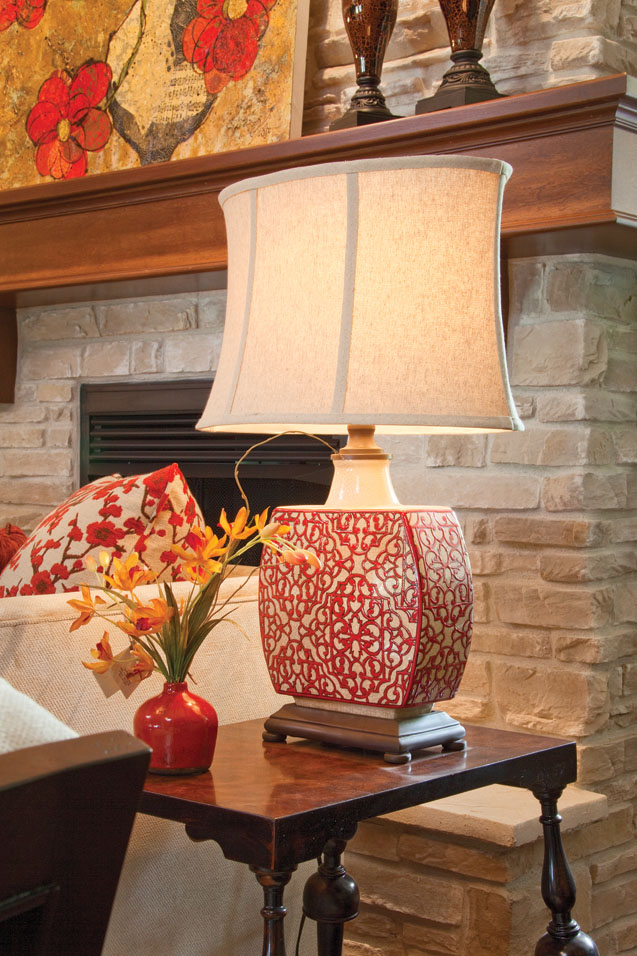 A decorative table lamp adds warmth to the room.