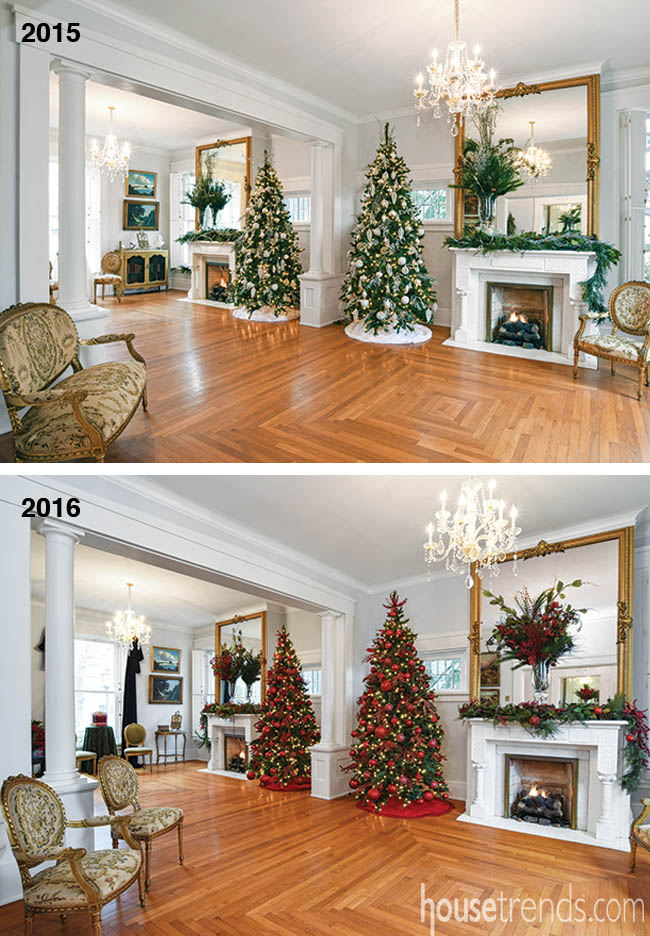 Each year, Bess Gose opens the doors to her historic home for a private party that she coincides with the annual Lebanon Horse Drawn Carriage Parade and Festival.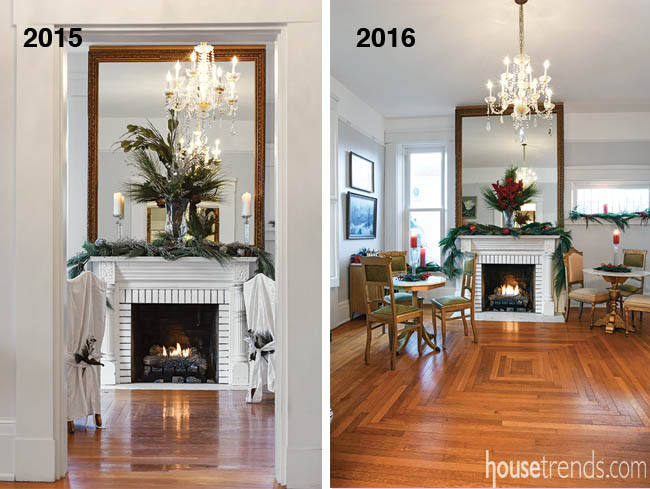 "I am a hair stylist and I started hosting the parties about 10 years ago as a way to say 'Thank You' to my clients," she says. "My house is right along the parade route, so it's the best spot in town."
While the annual parade is a sight to be seen, the inside of Bess' house gives the event a run for its money. Starting around the first of November, Bess begins to transform her 1840 pre-Civil War home into a holiday wonderland.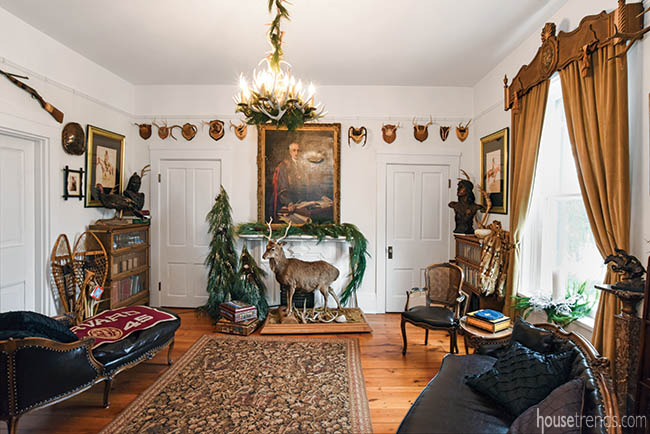 "It takes me a month to get the house decorated," she says. "It is a lot of work, but it is so much fun."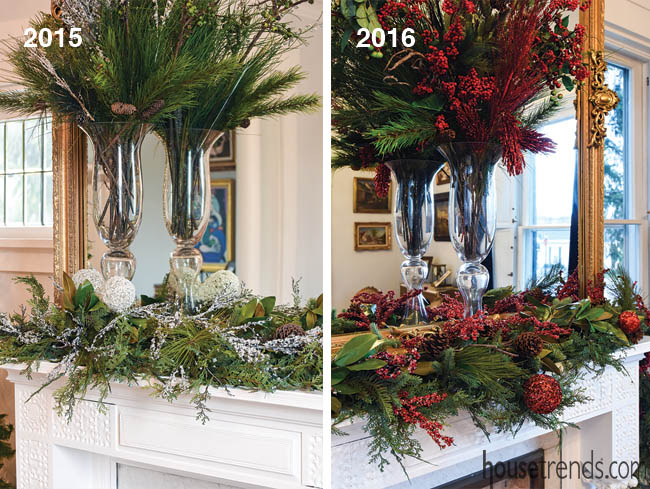 In the beginning, Bess says she stuck with an all white color scheme. Other than the green trees, everything was white from the ornaments to the fireplace mantels and staircase railing décor.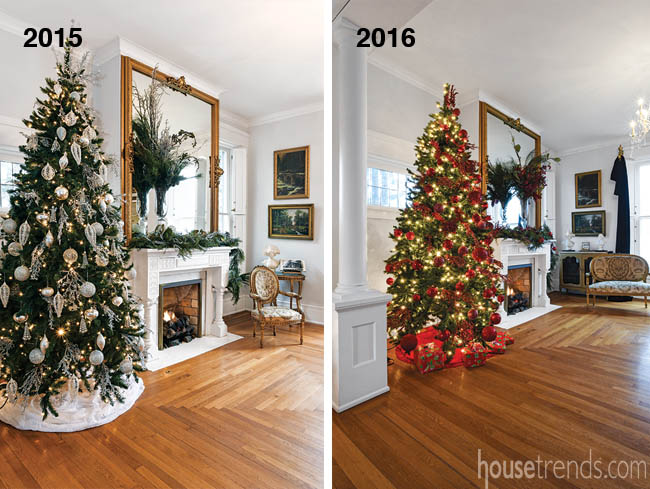 But hosting the party led her to adopt a variety of color schemes—red, green on green, gold, and white. "I didn't want people getting tired of seeing the same thing year after year," she says. "Now every year is fresh and unexpected."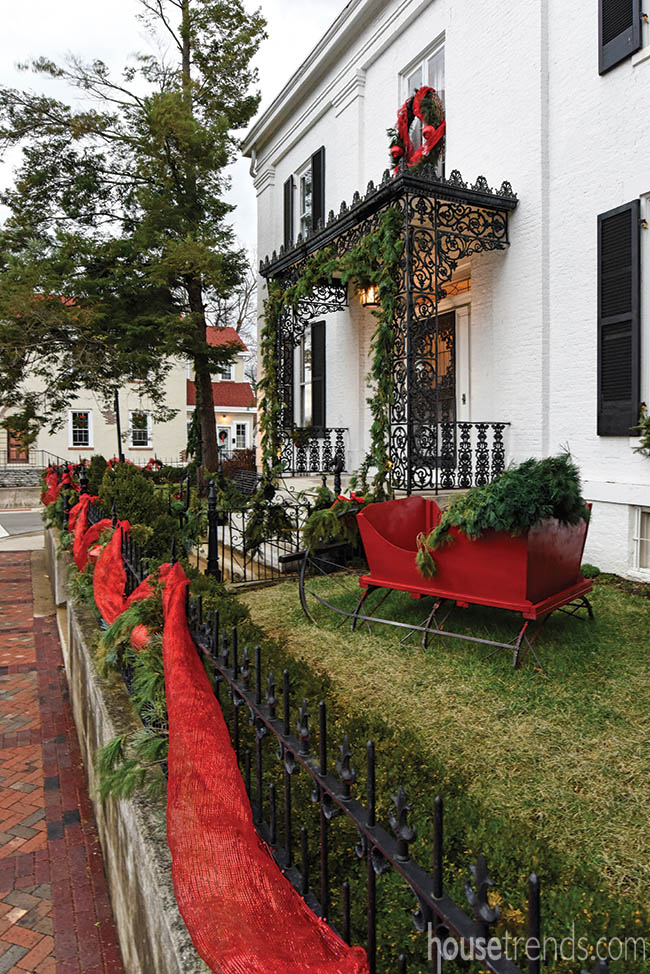 In addition to the inside, Bess pays special attention to the outside of her home. Adorned with beautiful greenery and a sleigh, she also makes sure her front yard is ready for the party. "I have probably 100 people at my house each year," Bess says. "And when the parade starts, we gather in the front yard and on the steps to the front door to watch it go by."