Any other time of the year, decorating for a dinner party can consist of things as simple as some pretty plates and colorful napkins, but all bets are off when the holidays roll around. It seems we all want to step it up a notch when it comes to entertaining family and friends during the holidays. As you prepare to gather together, remember that the table you gather around is an important part of the festivities. We've pulled together a few of our favorite holiday tables to serve as inspiration.
Classic Colors
You can't go wrong with traditional red and green. Elegant greenery and a pair of large red glass hurricanes serving as candle holders establish the old-fashioned Christmas vibe. Red chargers and poinsettia napkin holders finish off the classic design.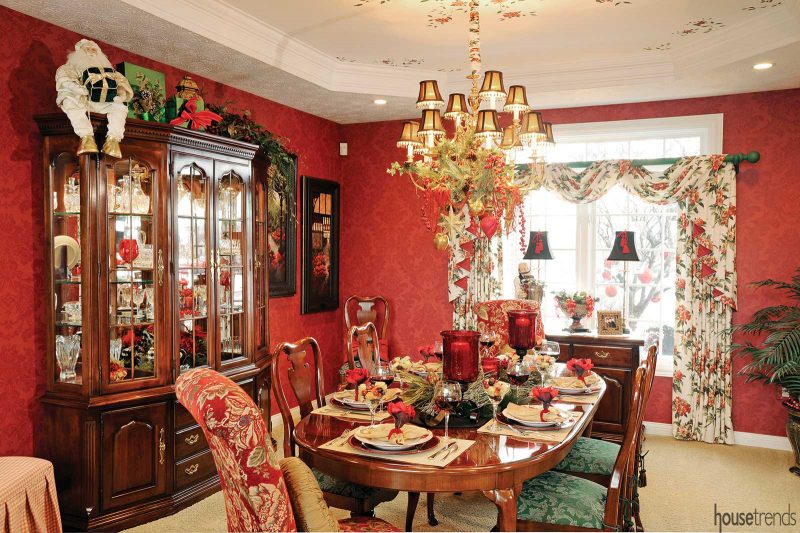 Festive Fruits
Don't underestimate the power of fresh fruit. Go for the unexpected—lemons, limes and green apples, paired up with a beautiful vase of fresh flowers, add a refreshing twist to the traditional holiday table centerpiece.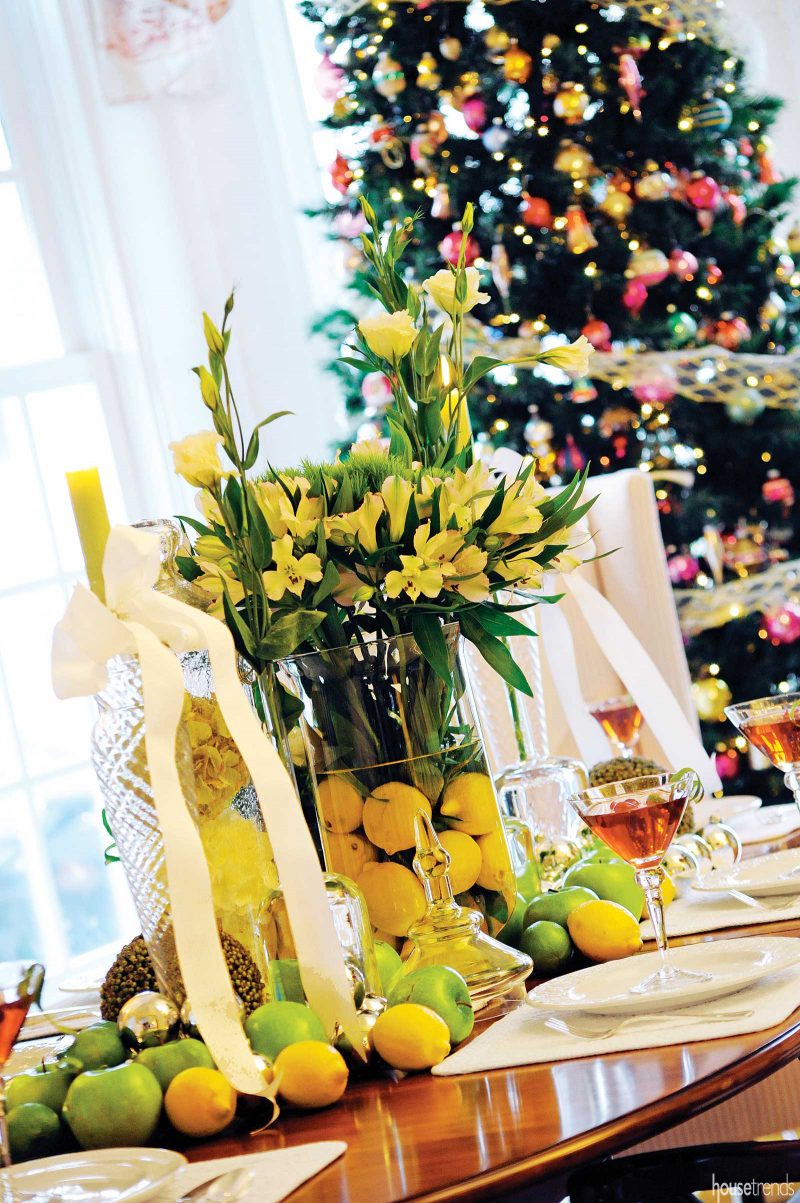 Dinner for Two
Looking to wine and dine that someone special? Then a cozy table for two tucked in a corner, warmed by the fire, can set the intimate tone. Simple white linens and place settings, paired up with crystal and gold stemware and a single pillar candle finish the romantic look.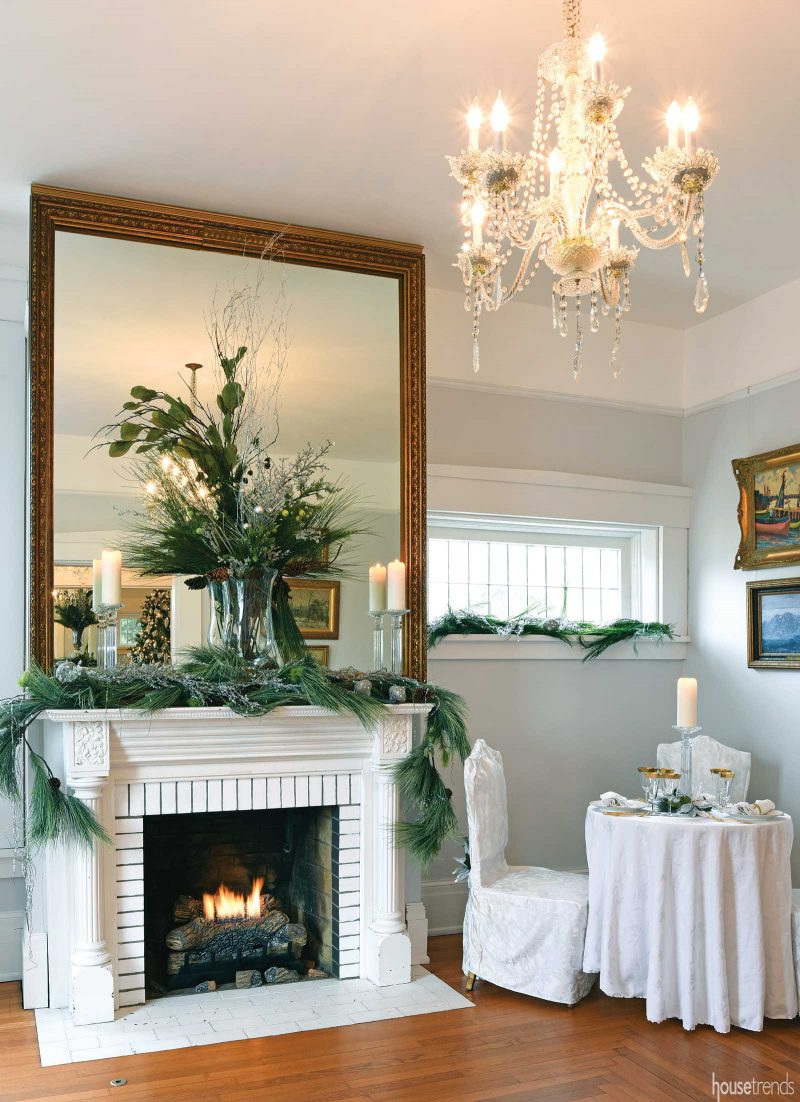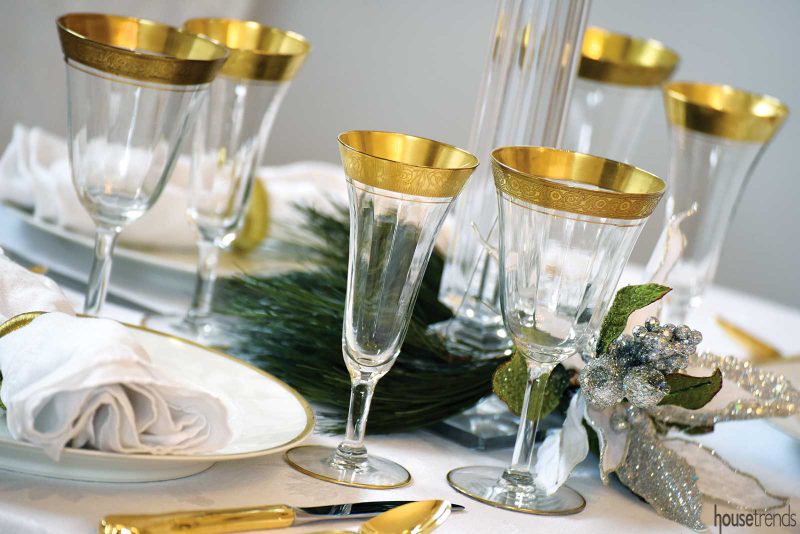 Embrace Nature's Bounty
Natural elements add charm and character. Glass cylinders filled with cranberries and moss spheres create unique candle holders in this table centerpiece. With a nod to nature, miniature bird nests perched atop festive napkins stand out against the white plates and wrought iron and gold chargers.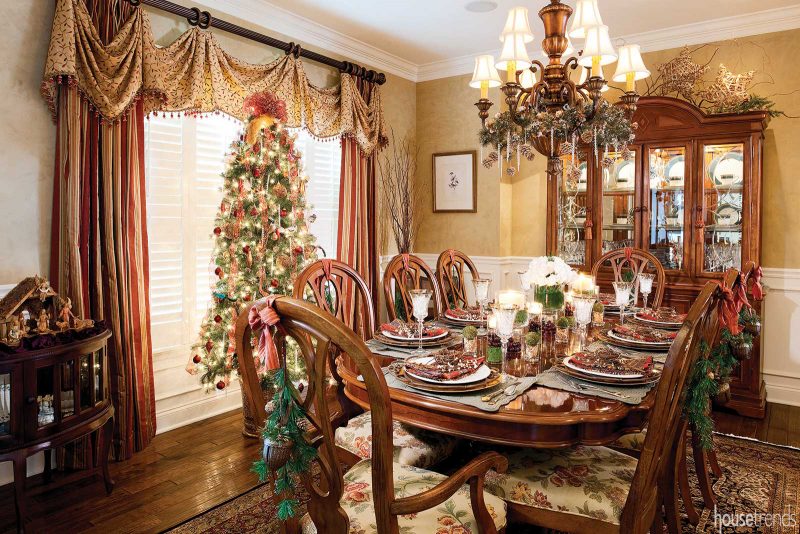 World Traveler
Look overseas for inspiration. This eclectic table pulls from the beauty of the Eiffel Tower. The silver two-tiered serving tray creates an eye-catching table centerpiece and is brought to life thanks to colorful French macarons.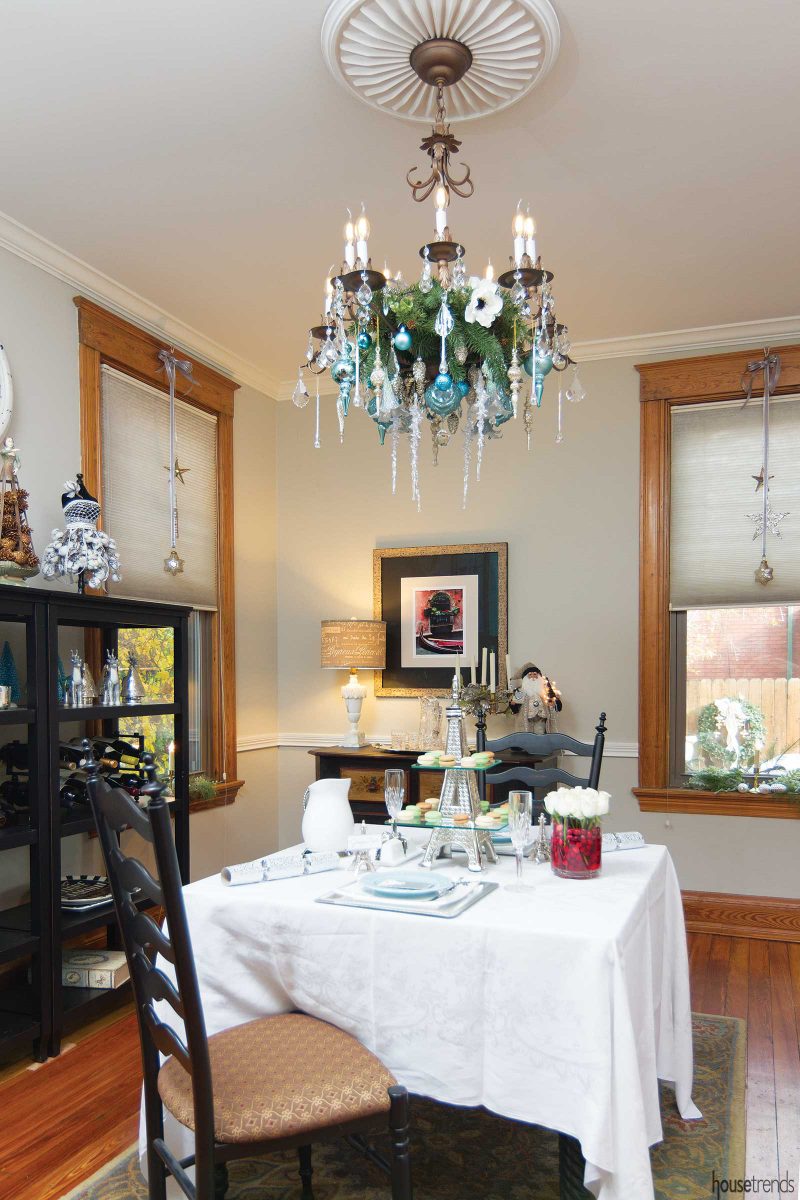 Think in Layers
Utilize objects of differing heights to create an eye-catching table centerpiece. By hanging glistening snowflakes from the chandelier and incorporating a mixture of pillar candles, greenery and translucent trees, this round dining table is the perfect accompaniment to the Christmas tree seen in the next room.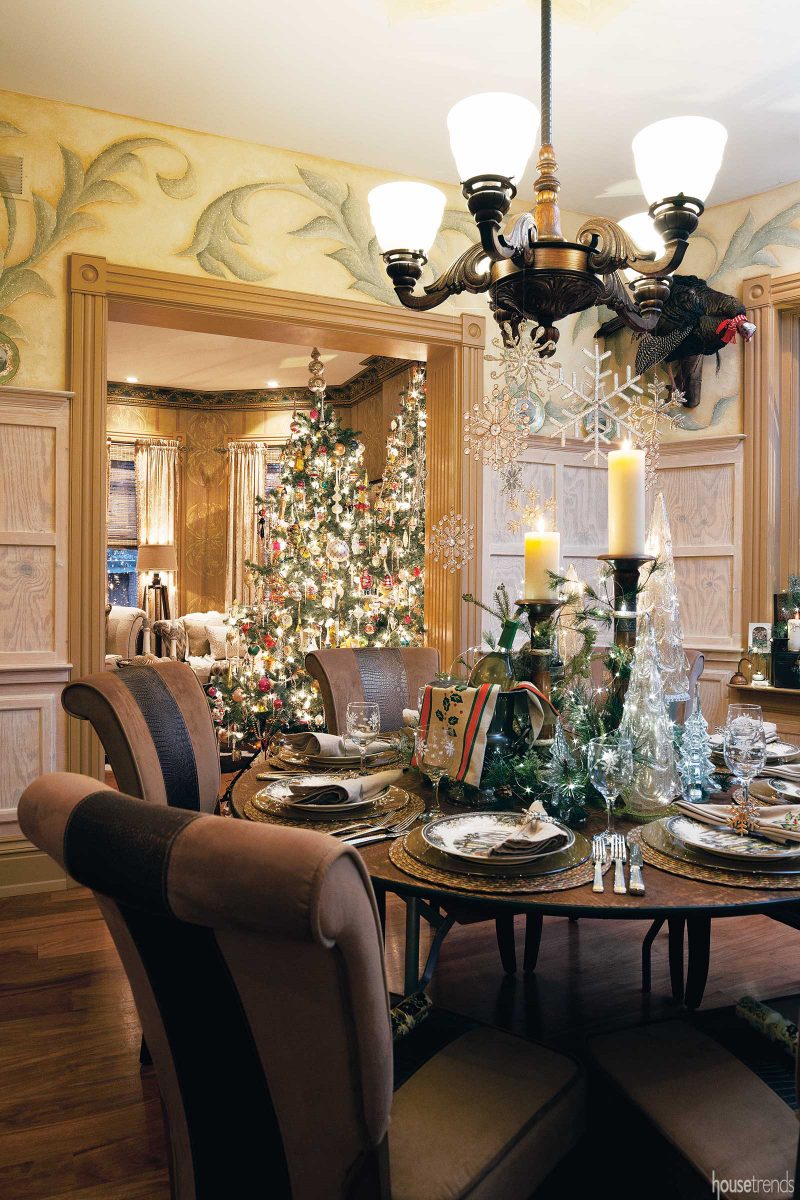 Article appeared in Housetrends Cincinnati – November/December 2018