There's a friendly dispute going on behind closed doors in Chagrin Falls. It's about property—of the vertical nature. He wants—wait for it—a large flat screen television hanging on the walls in most rooms and she wants space to hang her sizable collection of sizable paintings.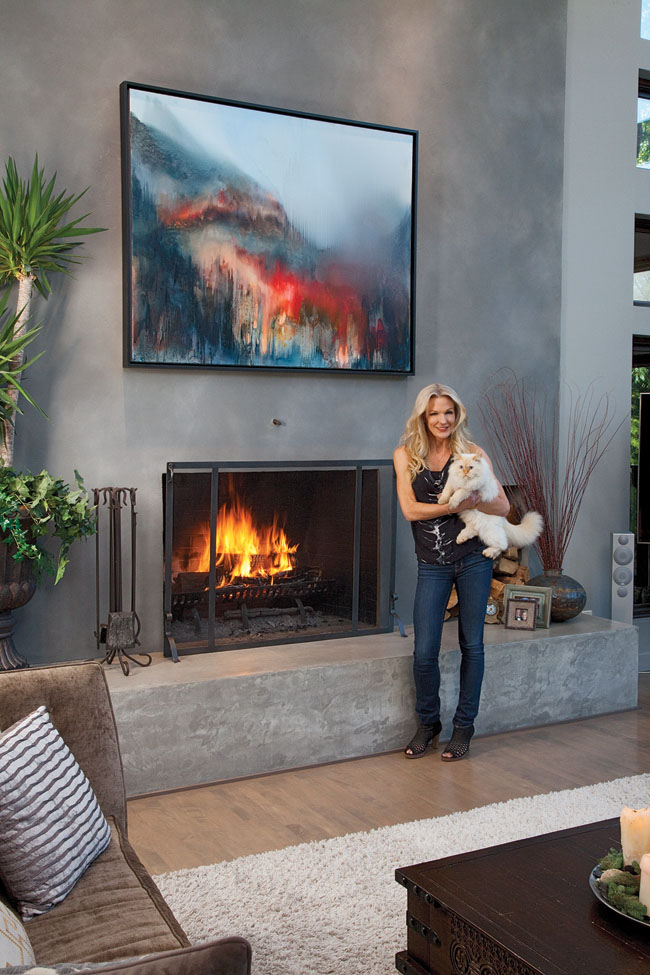 While there are indeed a number of televisions found throughout the home, it is her artwork that steals the show in their soft contemporary home on the Chagrin River, which winds gently through their back yard.
Throughout the home the clean lines are mixed with natural elements. In fact, events in nature are frequently the inspiration for much of Lissa's artwork.
For example, "Mystic Veil" which hangs over the great room fireplace is an abstract representation of a wild fire.
"My work is inspired by extreme nature.  Even in its most destructive of times there is an unparalled beauty that inspires me."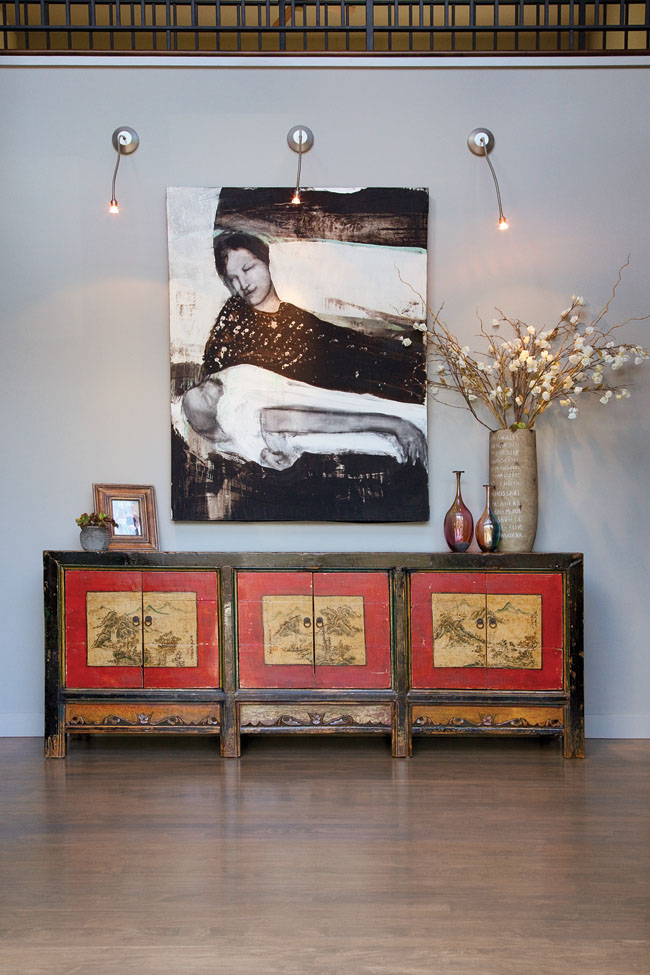 Shortly after completing a five-year program at The Cleveland Institute of Art, where she earned a Bachelor of Fine Arts, Lissa opened up the Bockrath Gallery in Little Italy.
"I felt Cleveland had room for another gallery," she says. "I knew I wanted to be an independent fine artist but I had to find a way to make it a viable carrer.  By representing myself as well as other artists, I was able to showcase local and national talent while giving my own work continued exposure."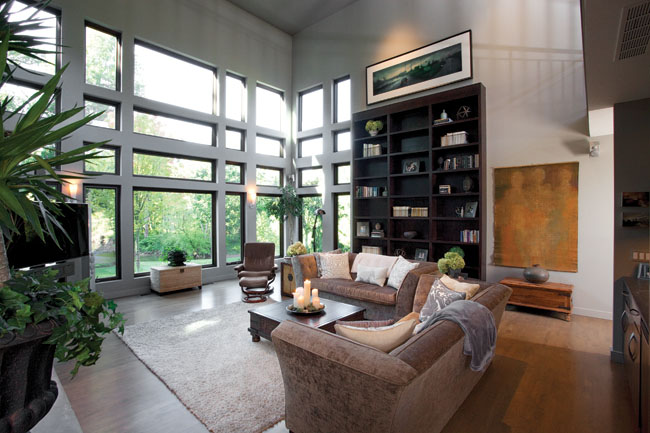 It was at this gallery where the couple met in 1997. In 2001, Lissa and Mark married in a ceremony in the elegant Severance Hall. The reception, taking place at the Terrace Club at Progressive Field, gave a nod to Mark's passions, but touches of Lissa's artistic touch were prevalent.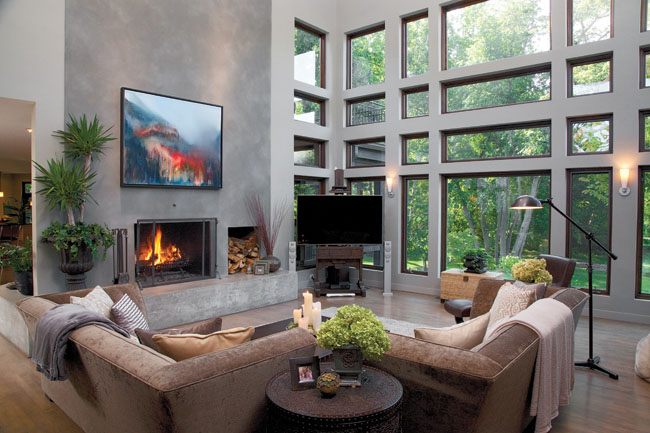 Store bought perfect candles wouldn't do for this woman who makes it her work to study and celebrate the imperfections of nature.
"I made somewhere close to 500 candles for my wedding, so I have candles for centerpieces for the rest of my life," she says.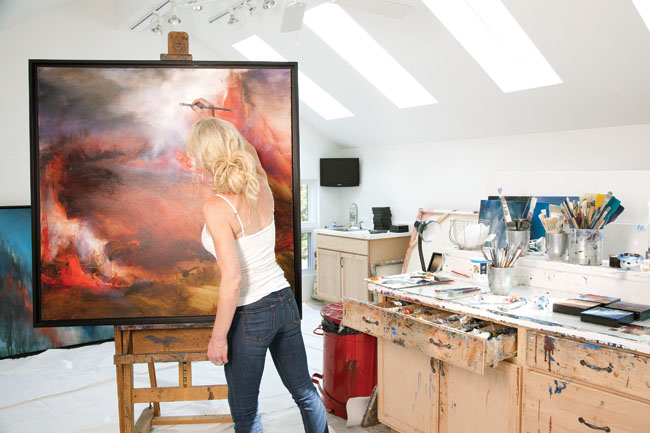 When Lissa and Mark had their second child she felt "like something had to give." That "something" was her gallery and her representation of other artists. After a nearly 10-year run the gallery closed in 2004. But Lissa wanted to continue to be an active painter. Now her studio is a bright white space with plenty of windows and skylights on the third floor of their home. Wall and occasionally floor space throughout all three floors now serves as her "gallery."
As a general rule, Lissa admits, "I am not very good at relaxing.  Many of my friends do yoga and Pilates. But my meditation is painting. It's the one time I lose all sense of time and space, it's very much a meditative process."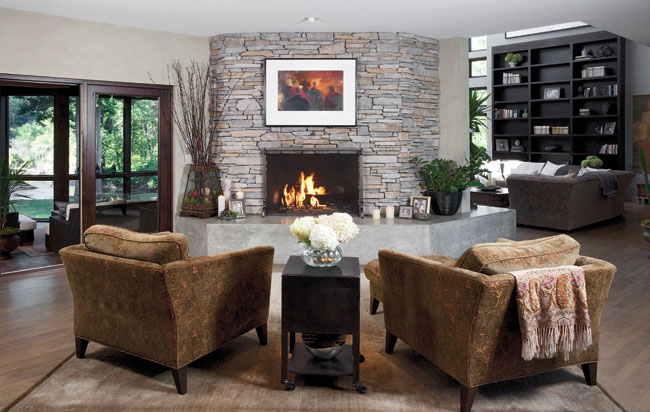 When the couple does find time to relax together, two of their favorites spots are their hearth room off the kitchen and a three-season room.
"The hearth room is the room we said we didn't want," Lissa says.  "The architect said, 'You'll use it more than you'll realize.' And he was right, but I had to fight Mark on not putting a TV in there."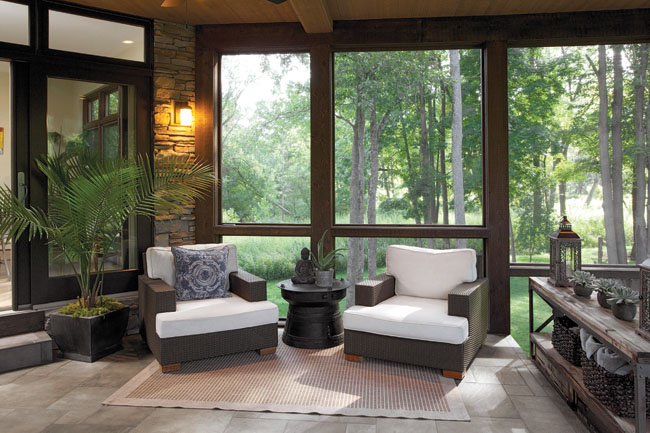 Just outside that space, a recently expanded small deck area serves as a three-season room with a comfortable seating area that has a fire table at its center. A dining area and a hot tub also fit easily in the screened-in space which has sweeping views of the river that flows by just a few hundred feet from their back door.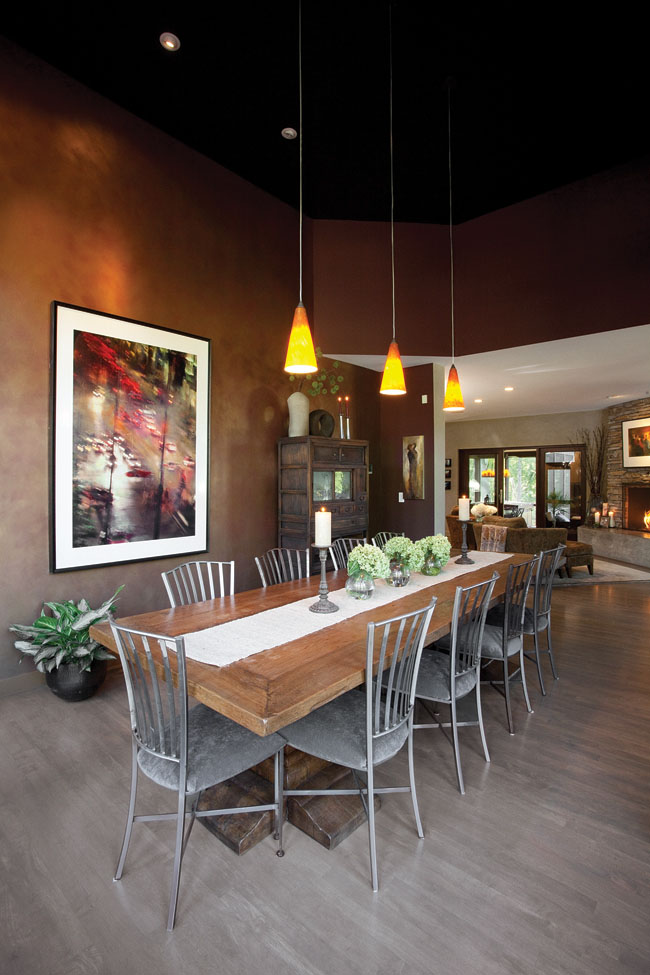 Fortunately, as Mark has progressed through the management ranks with the Indians, he is able to spend more time with his family.
"His position has changed as the children have grown. He used to always travel with the team and needed to be at spring training for the full two months. Now he has much more flexibility," Lissa says.
Because they are able to gather most nights for dinner, Lissa enjoys cooking and she covers a wide variety of culinary territory including Indian, Asian, roasts, and lots of fish.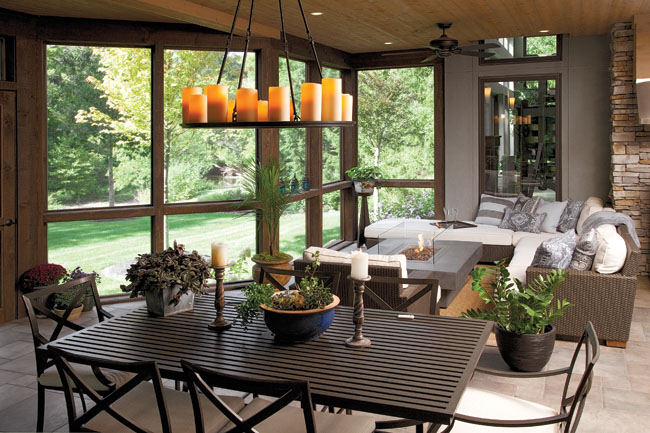 "We have adventuresome palates," she says. "Mark and I like a lot of heat."  So Lissa  will usually make a tamer version of the meal for their two children: daughter Sierra, 10, and son Caden, 12.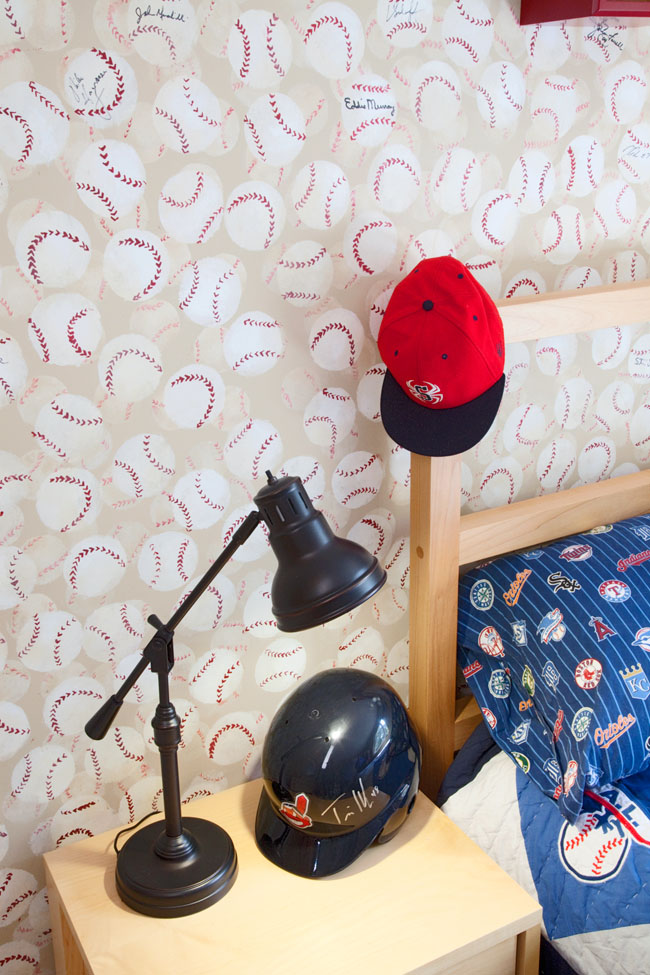 It's in Caden's room where Dad's day job is most evident. There are mirrors and lamps made from collectible bats, gloves on shelves alongside baseball action figures. Mom painted hundreds of baseballs on one accent wall in the room which currently feature dozens of autographs.
"When players stop by with their kids," Lissa says, "we always make sure they go up and sign the wall."
That's just what this home needs…a little more competition for wall space.