Half a century ago, with the ready availability and general affordability of automobiles coupled with the ever-popular American Dream, families flocked out of their close city quarters and dropped roots in the suburbs. A steady pattern soon emerged as they settled into their lifestyles: weekdays were for driving back into the city to go to work and Saturdays were for mowing the lawn. Slightly secluded and with more privacy than any urban home could ever provide, the suburbs remained the top choice for home owning and renting. Until now. "There's this huge interest to move back into the city," says Kim Fox, an interior designer who has worked with several families making the transition from a suburban home to an urban one. "It's so exciting!"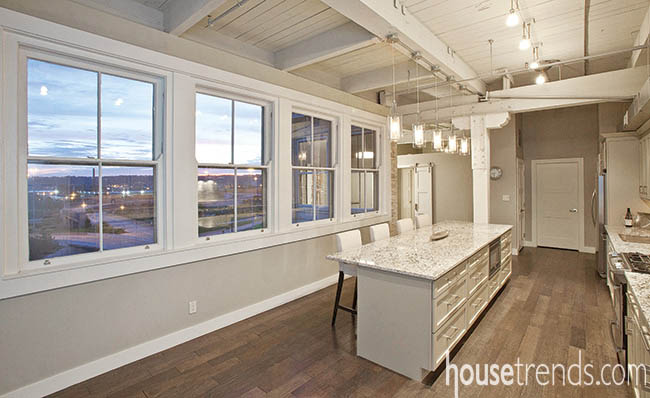 "It's not just something that you're seeing in Cincinnati, people want to be downtown and live in walkable neighborhoods," says Joe Rudemiller, communications officer for the Cincinnati Center City Development Corporation, or 3CDC. Builders and contractors say they're seeing people from all walks of life make the plunge to downsize from their sprawling suburban setting with plenty of leg room to a modern apartment jut steps away from their favorite restaurants and shops. "I love that I can walk everywhere," says Sue Byrom, a three-year downtown resident. "The Purple People Bridge, anywhere on the waterfront really," she says of some of her favorite destinations. "You can walk to any restaurant you want downtown. Truly, there's very little that I can't walk to."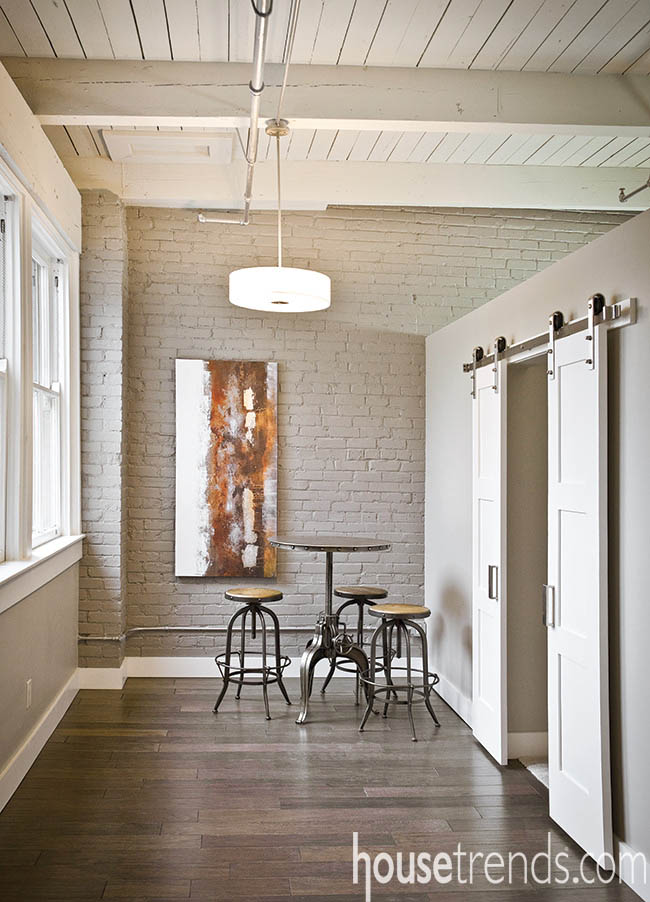 With the exception of high-rise condo buildings, many of the apartments in urban areas are located on the upper levels of a building, with a business of some sort taking control of the lower level. "Having that commercial element on the street level keeps the area vibrant," says Rudemiller.
It also encourages people to get out and meander up and down the sidewalks, but, at the same time, the comforts of home are only a few steps away.
"I was very impressed," Byrom says of her early visits to Cincinnati.  The atmosphere, the people and the lifestyle were enough to convince Byrom to take a chance on Cincinnati when she was looking for a new place to settle. "Most people were very stunned that this was a conscious decision," she laughs.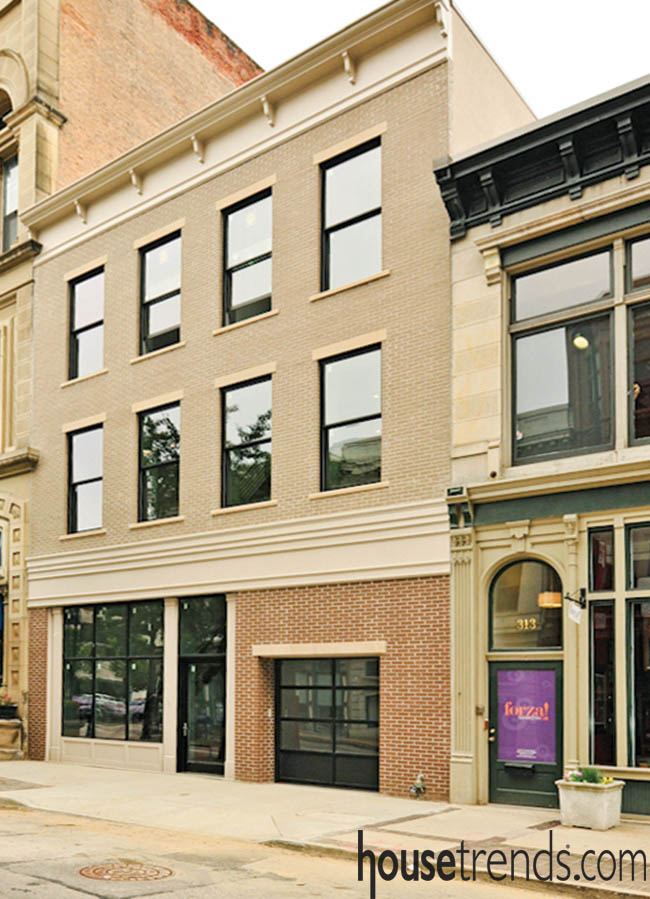 Further showcasing the changing attitudes of today's homeowners, in July, Quest Modern Homes unveiled the first single family home that has been built downtown in decades. "The market has shown an increased interest in single family homes," says Rudemiller.
Unlike the downsized condos and apartments peppering various neighborhoods that are aimed at young professionals and empty-nesters, this home boasts plenty of storage space and even a back yard, which Matt Kuhnell, owner of Quest, says could be transformed into an eye-pleasing outdoor entertaining area or left as a green space for the family pooch to run around on.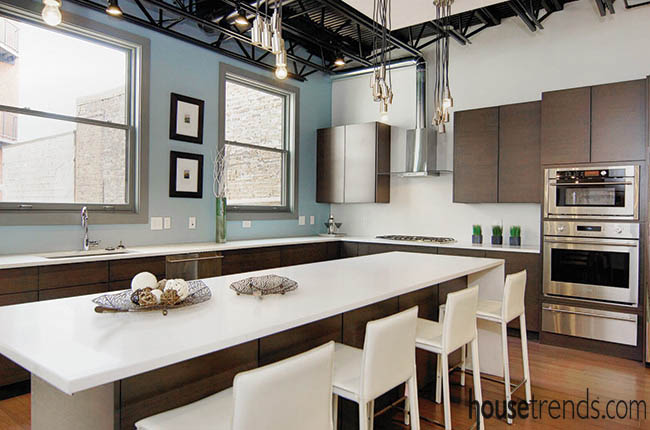 To cater to the possibility of an aging homeowner, Quest installed an elevator, allowing the owners and their guests to bypass the wrought iron stairway that connects the three floors. It's an urban haven with suburban qualities for any family, young or old. "Space-wise it feels just like a 3-bedroom house in the suburbs," says Kuhnell. "You still have the qualities of the suburbs."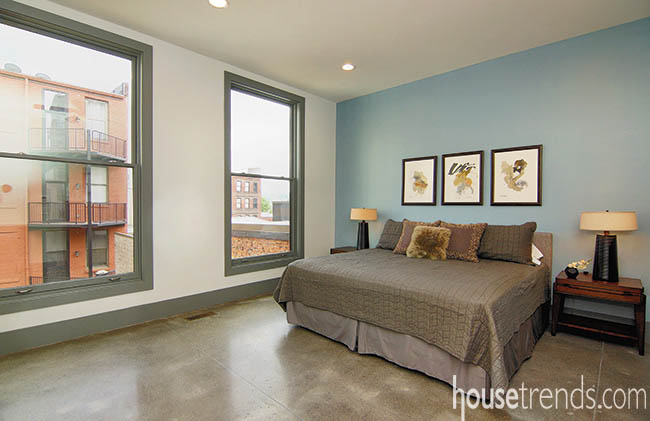 With a garage that boasts space for two cars, a cozy fireplace and a spacious master suite, the home certainly seems to mimic the designs of its suburban counterparts.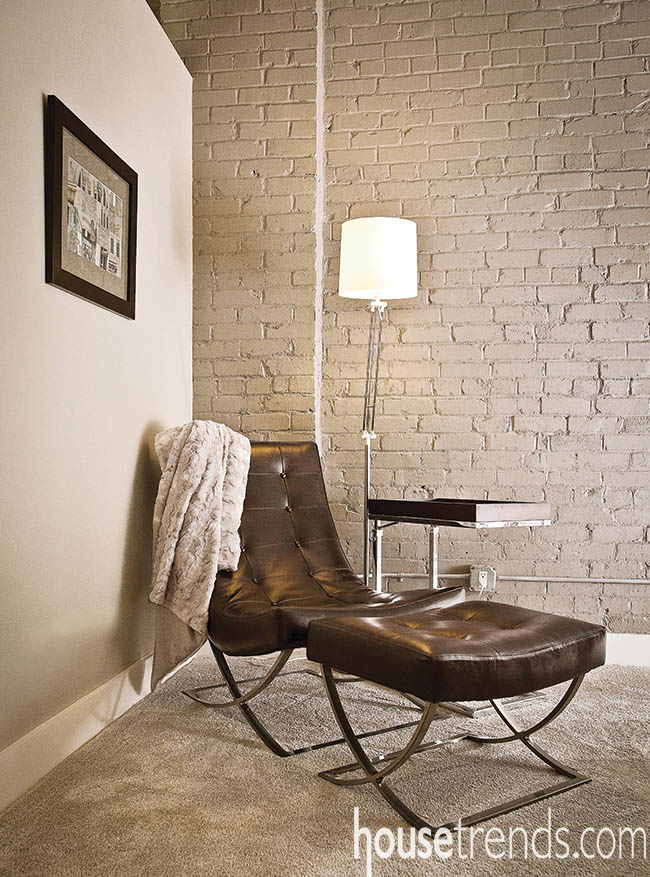 To keep pace with the influx of people looking to move downtown, recent numbers from the State of Downtown Cincinnati, a report concerning the working and living conditions of Cincinnati, put together by Downtown Cincinnati Inc., detail that over 700 new residential units are currently under construction.  Of the residencies currently available, roughly 96 percent are occupied. The average age of downtown residents is 38, but professionals say they're seeing a lot more empty nesters settling in and downsizing. "They're wanting to loosen their load," says Kim Fox. "A lot of them are doing it because they want their lives to be easier," she continues. "I think that they want all of the amenities, but they don't want to take care of them."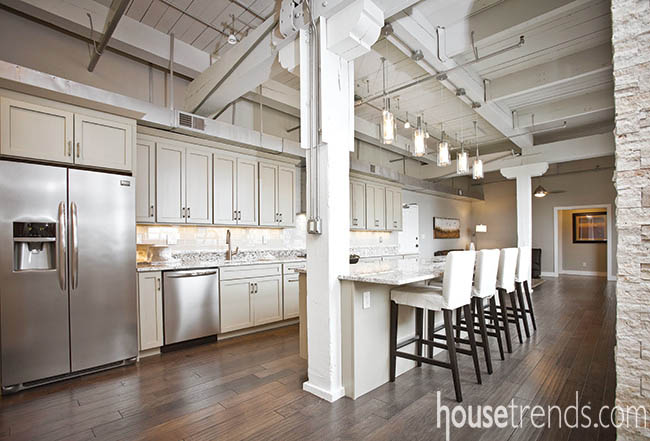 Byrom just happens to be one of those people. A recent move took her—and her partner—to a home with a few more amenities that give subtle nods to their aging lifestyle: a 24/7 doorman and an in-building gym that eliminates traipsing to the nearby fitness center in less-pleasant weather. But don't think that this devoted urbanite gave up the character of the city for a few amenities—she just gets the best of both worlds now. "I really do like the grittiness of these places," she says of her new home, a condo with big concrete columns taking up part of the interior. "It's great to have a combination of contemporary and old."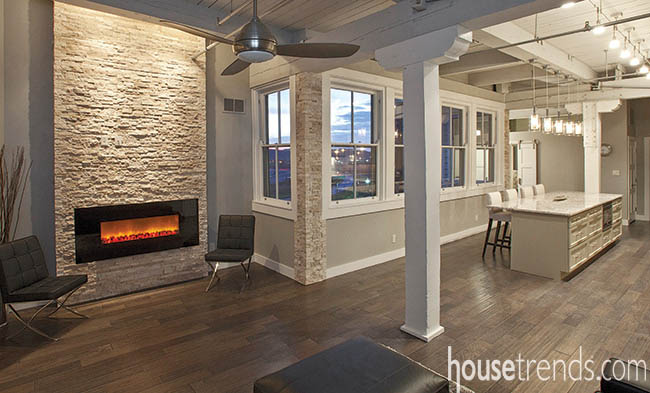 The exciting transition of urban living has given Cincinnati back its heartbeat. Businesses are throwing open their doors and the cities are filled with fresh, but not always young, faces. Sidewalks are over-flowing, not just with the hurried steps of people looking to find where they parked their car, but with the leisurely stroll of people just out for a walk around their neighborhood. And, as is now the norm, with the curious glances of people on the hunt for their new home.  "Cincinnati is an incredibly vast city," says Byrom. "It's a little baby New York. People come in and go 'Wow! I didn't know it was like this!'"