In homes nowadays there is a growing demand for a secluded place to kick back and enjoy your favorite flicks, and because of that theater room designs are coming out of the woodwork. So, we've scoured our archives for you and are happy to present some of the most awesome home theaters, everything from formal spaces lavishly decorated in traditional velvet to something a little more funky and modern.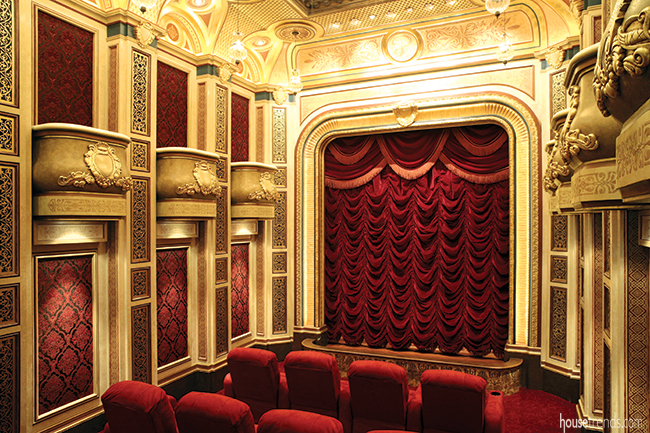 Take a turn back in time with this old-school theater design. You can almost see the curtain slowly rising and the traditional pixely countdown to the start of the film, but that's where the similarities end. This space comes equipped with a high-end audio system, discretely hidden inside of the decorative pillars.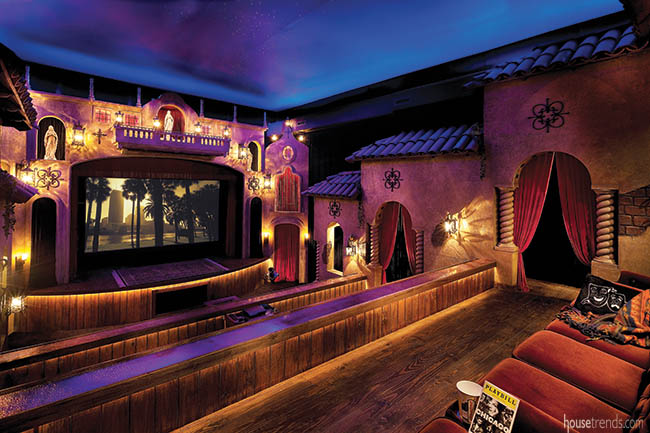 This 1,500-square-foot home theater is modeled after a historic Tampa theater, right down to the "stars" that twinkle in the dark ceiling and the statues adorning the decorative facade flanking the 160-inch screen.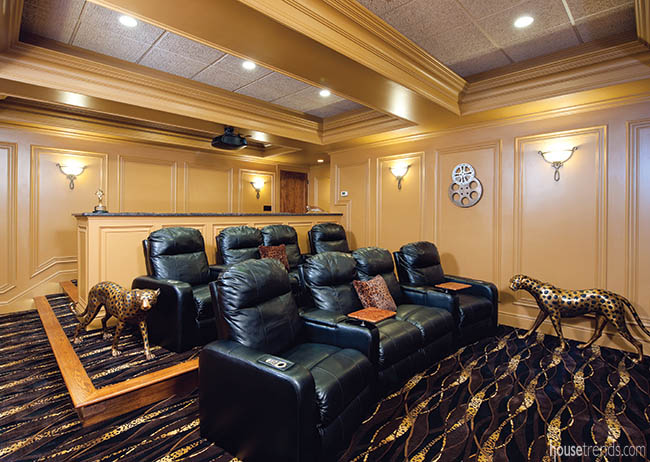 These homeowners wanted two things: to keep guests on their toes and to make them feel welcome. With this intriguing design that defies the traditional dark color scheme seen in most home theaters, they accomplished just that.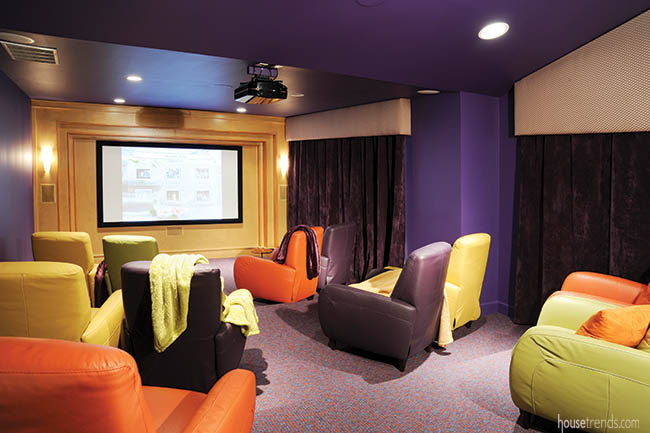 With a complete disregard for tradition, these homeowners wanted a modern and light home theater. To that end, they used funky furniture in a variety of colors that makes it more comfortable for guests to curl up and truly enjoy the film.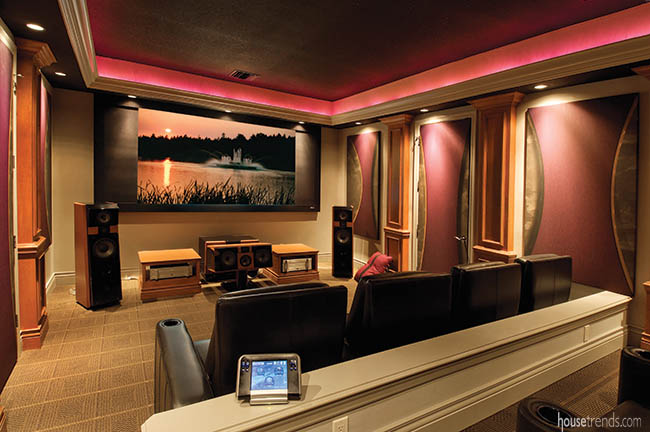 These homeowners flitted between modern and traditional design design aspects. The overall decor and leather seats hint at a modern decor, while the LED lights in the ceiling and lighting on the wall give a subtle nod to standard movie theater lighting.