When John and Gay remodeled their 1842 farmhouse located in central Ohio they knew one thing: the home had to be inviting and welcoming, a place where family and friends can gather to reminisce over old memories and make new ones. Working with John's longtime friend and designer Anne Rogers of Anne Rogers Interiors, along with builder Danny Iulianelli of Iulianelli Custom Homes, their dream came true.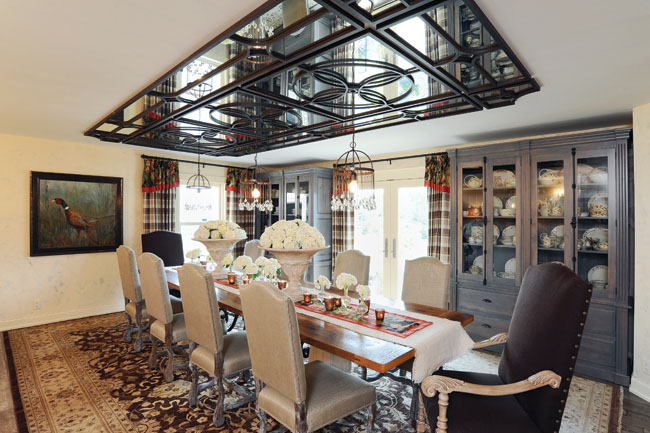 A sophisticated new dining room houses a 12-foot custom-made table of recycled beams, built by an Amish craftsman, with an iron base created by Suburban Steel. A custom mirrored ceiling adds flair and light to the room, "It defines the space where the table is, and light from the chandeliers reflects from it," explains Anne. "Several different mirrors are set inside an aluminum frame to make this ceiling display. The mirrored ceiling gives the room more interest as well as helps add more light." The home's great room was expanded and outfitted for the enjoyment and comfort of plenty of guests. "They love to entertain and wanted everyone to have a place to sit, relax and feel comfortable," Anne says. "We spent a lot of time making sure the furniture was of the scale they needed and that the materials throughout the room had appealing textures. We didn't want a person coming into the room to feel like he or she couldn't sit on a sofa or chair," she adds.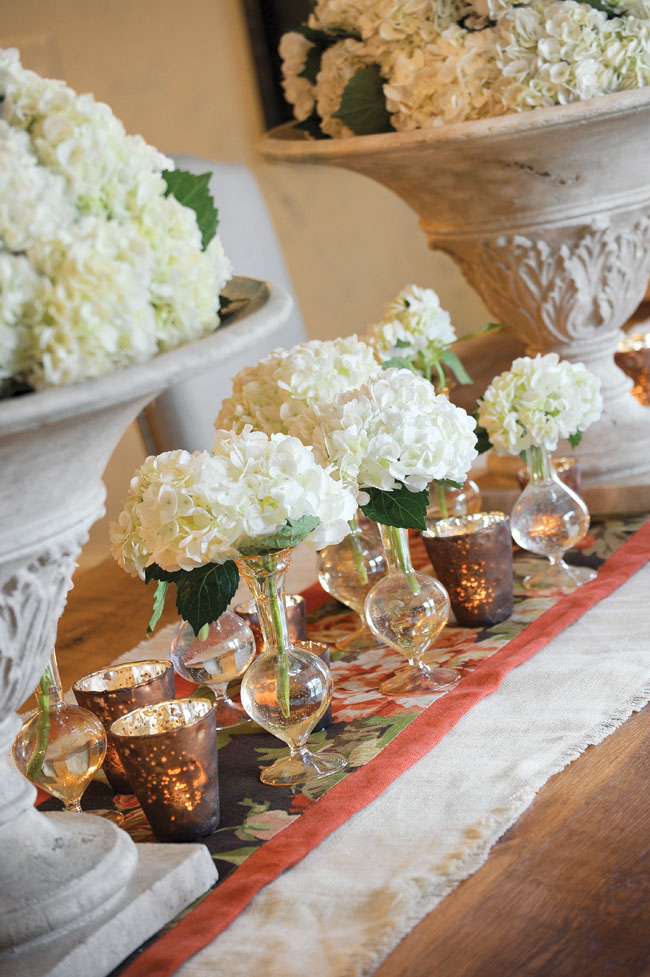 Anne added little touches here and there around the house that give the illusion of elegance without overwhelming those in the room.