Following the overwhelming popularity of nearby neighborhood German Village in the 1960s, areas in Columbus like the Short North, Italian Village, and Victorian Village experienced their own surges in interest soon after. These communities and their trademark properties were previously at the forefront of a tremendous decline upon the wild, unpredictable consumer trends in the 1920s. In today's world, however, the north side of Columbus stands as a prime example of how an old town can indeed learn new tricks.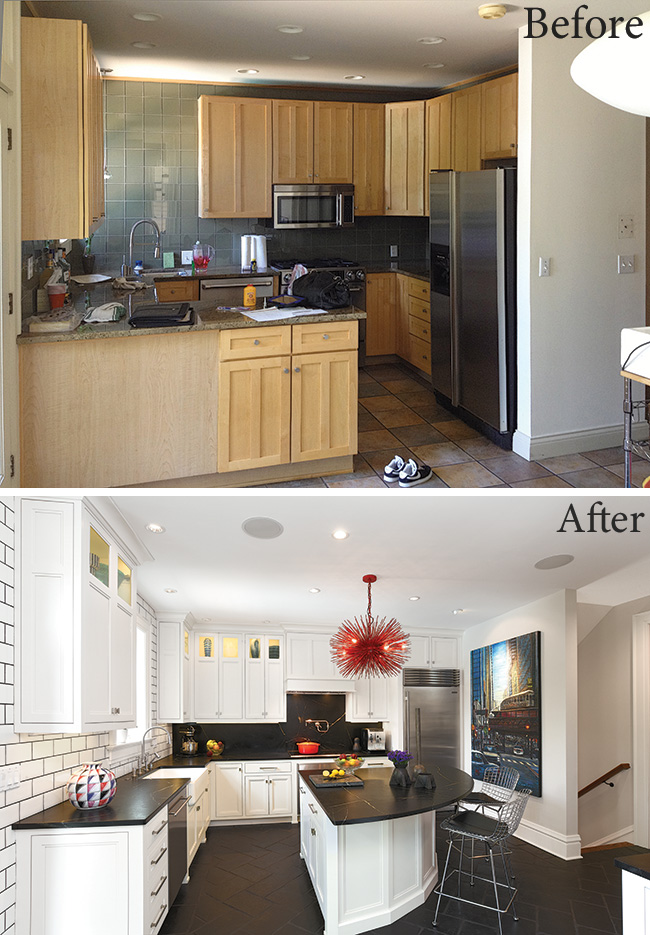 With the revival of its surrounding neighborhood comes the similar revival of a venerable property within the heart of Victorian Village. Upon acquiring the residence, homeowners Paul Feeney and Chad Braun took the necessary steps to revitalize a home steeped in history.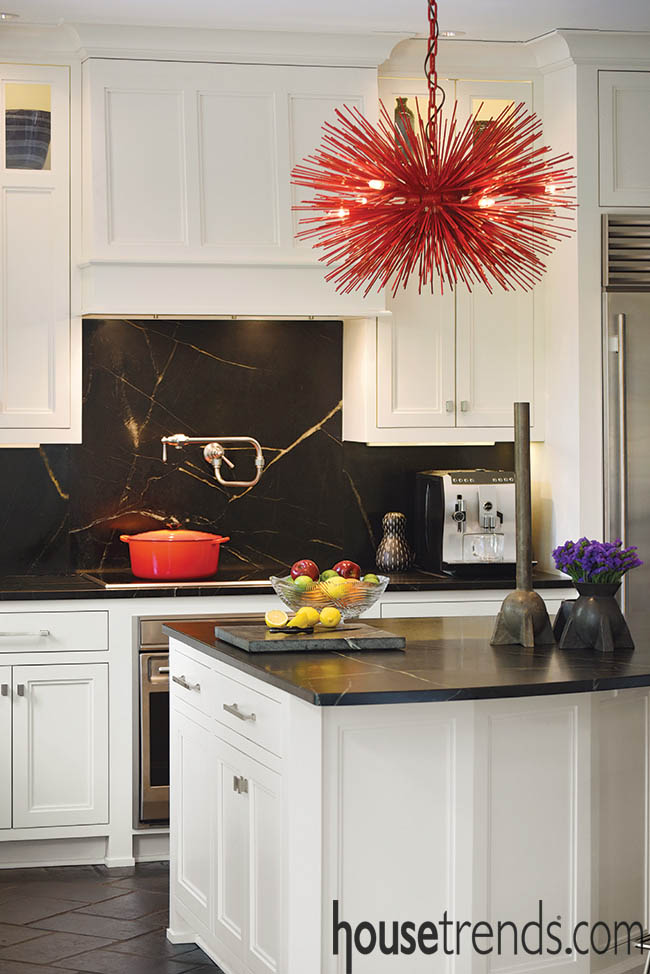 "At the time it was built, a little before 1900, this house was designed for owners with servants," Feeney says. "There used to be a staircase that led from the kitchen to what used to be apartments overhead. Almost everything about the layout was completely outdated."
In spite of a new kitchen that had been installed in the house about a decade earlier, structural inconsistencies and a limited amount of space led to a strong desire to uproot the entire kitchen area once again. This time around, however, no shortcuts would be taken to firmly bring this property into the 21st century.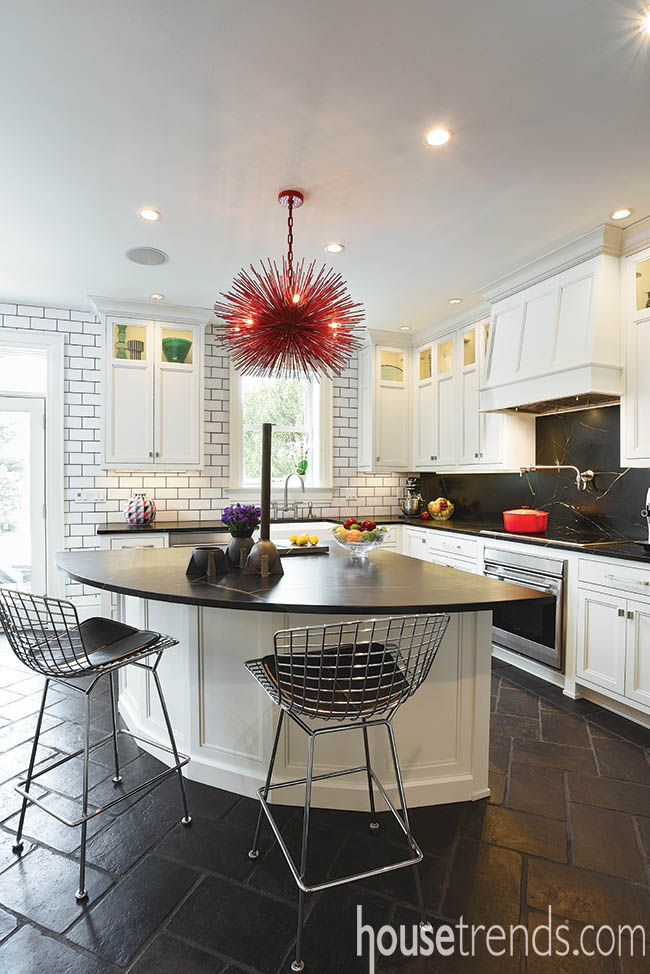 The kitchen grew by 50 square feet, thanks to renovation efforts by Travis Ketron with Ketron Custom Builders. Ketron and his team tore out that unnecessary second staircase to give a bit of breathing room to the kitchen. Now there is ample space for a center island and a bit of wiggle room for window—and natural light—placement.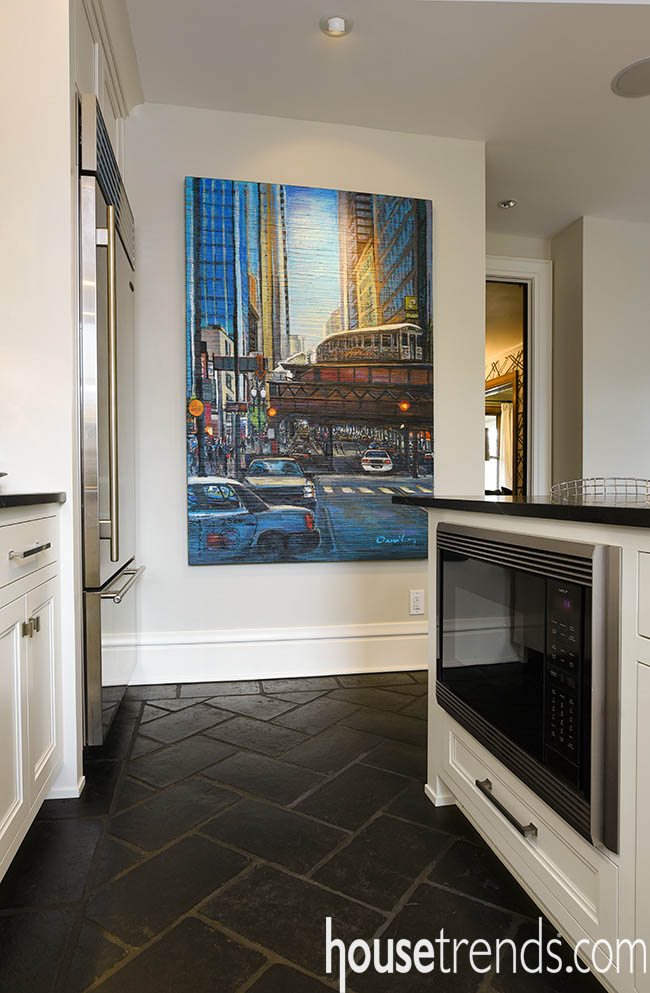 In an attempt to counteract what they felt was an archaic design, Feeney and Braun infused a dose of creativity to the functional remake of this home's gathering space.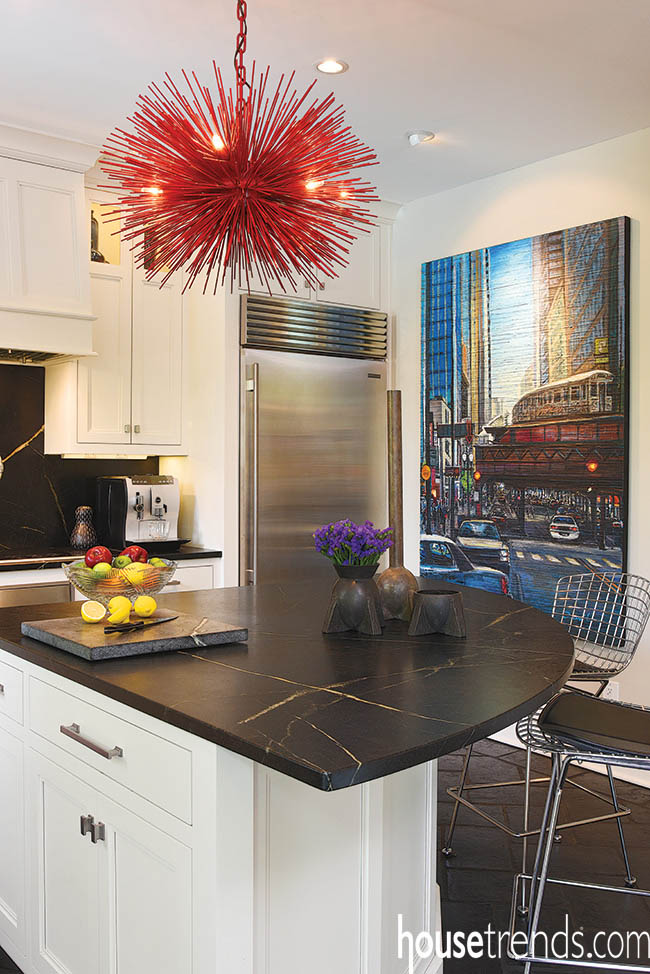 Since they and their guests spend a majority of their time cooking or eating, creating an attractive aesthetic for such occasions was a top priority.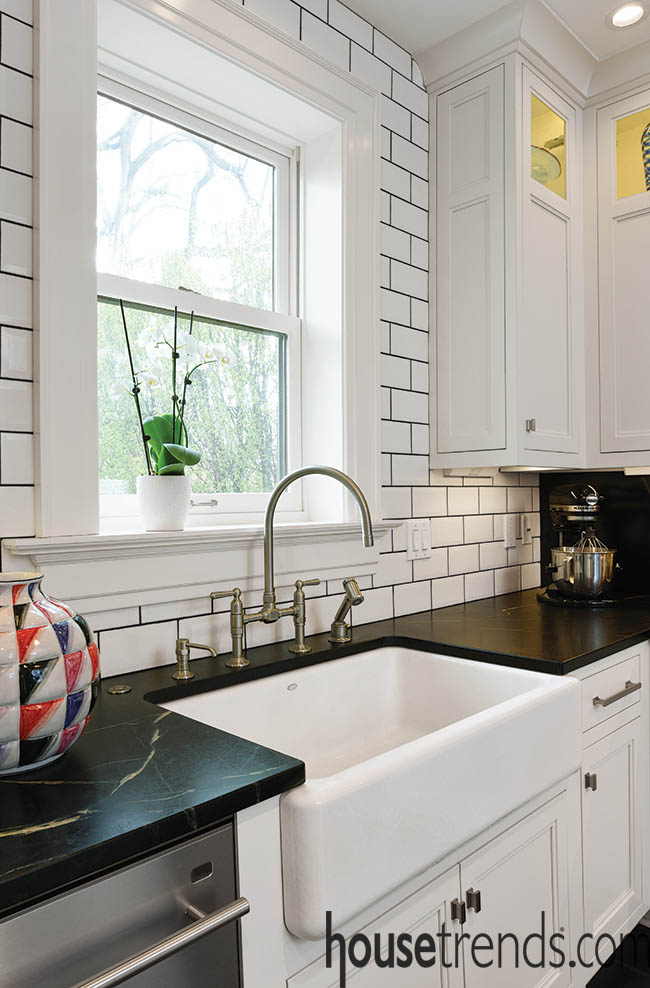 "When we first moved in, both the sink and the only window were awkwardly placed in the corner. You needed to crane your neck just to see the pool or any part of the back yard," Feeney says.
Both the sink and window have been moved out of the corner of the room to help brighten a newly vibrant space.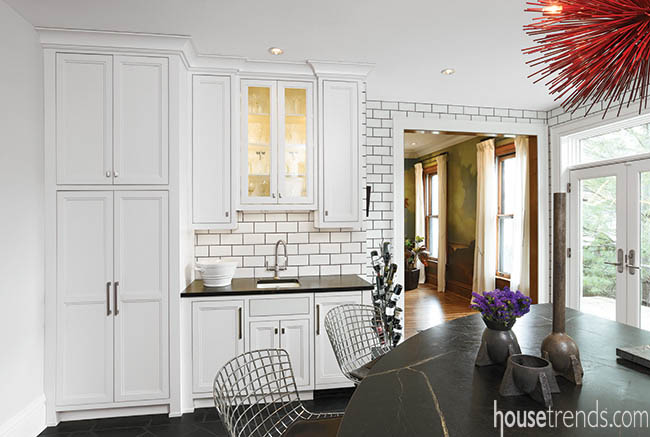 Ketron and his crew also installed French doors which open to a backyard pool area, replacing what had been a single door and picture window. So now, whether cooking at the stove, cutting food by the sink, or simply enjoying conversation by the island, there's plenty of natural light nearby.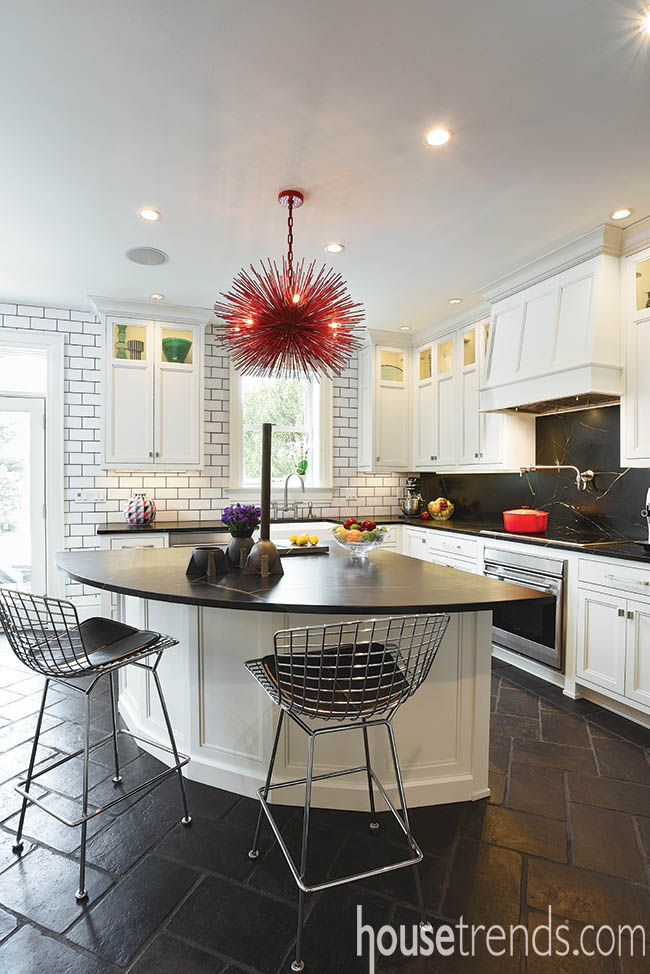 Adding a funky splash of color to the timeless appeal of this kitchen is the contemporary Lumiere chandelier by Jean de Merry.
Interior design Shane Spencer, Spencer Design Associates