Having spent years developing a museum-worthy collection of Americana, the Cowans didn't have to worry about how to decorate a living room in their newly renovated aerie 15 floors above terra firma.
Shelley (a writer and communications strategist) and Wes (PBS star of History Detectives, frequent appraiser on Antiques Roadshow, and founder of Cowan's Auctions) lived for many years with their two children in a 100-year-old Terrace Park home. Their renovations tripled its footprint and included a two-story addition and garage. Once the kids had grown up and moved on to their adult lives, the couple decided to downsize and fearlessly traded their suburban existence for the edgier lifestyle of the urban hi-rise.
And what an edge it is! A bank of 7½-foot windows runs the length of the condo and faces southwest. Windows also wrap around the southeastern side of the dining room. Walnut Hills, downtown Cincinnati, Columbia Parkway, Eden Park, the Ohio River and the banks of Kentucky splay out before your eyes. The view can't be beat, but the condo needed a serious makeover before the Cowans could take up residence. The space was dated, having had only one owner in its 20-plus years. Shelley ticks off their four goals for the remodel: "We wanted to maximize the views of the river, we wanted to use every room every day, we wanted to create a contemporary space that would accommodate our collection of folk art and antiques, and we wanted a warm, homey environment."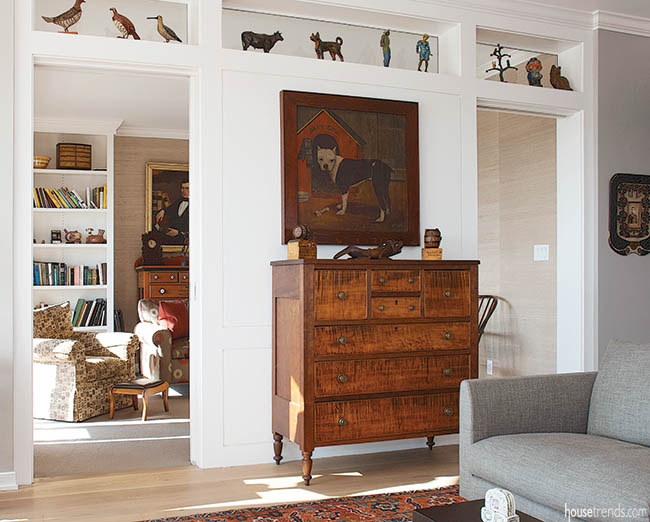 Wes grew up in Louisville, Kentucky in a house filled with Victorian antiques collected by his mother. His love of old things thus began at an early age. He became an antiques dealer to support his collecting habit, but before that he "collected" Bachelor's and Master's degrees as well as a Doctorate, all in anthropology. He and Shelley (who hails from Rochester, New York) have a keen interest in American folk art and their new home provides the backdrop for their idiosyncratic collection of Americana.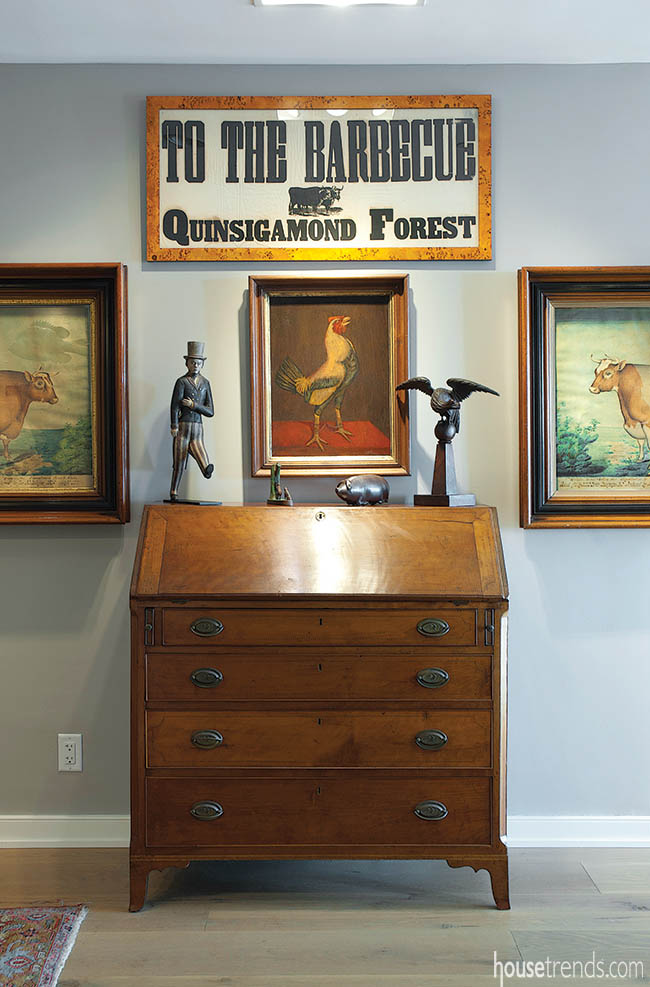 After rambling around in their large, old house filled with antique furnishings and art, the Cowans were excited by the challenge of scaling down and modernizing (the square footage of the condo is half that of their previous home and Shelley says they could half it again!).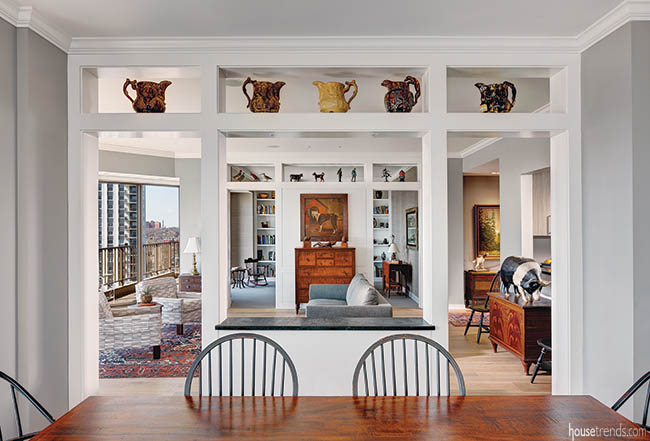 Wes jokes that they are living proof it can be done "for anxious empty-nesters afraid to do something radically new." They speak highly of the collaborative efforts with architect John Isch, principal of RWA Architects, Inc. Isch reconfigured the cavernous common room into a cozier space, adding matching partitions to separate the living room from the dining room and den. These provide the Cowans with much coveted display space for their collection, while still providing large openings that don't impede the visual flow from one area to another.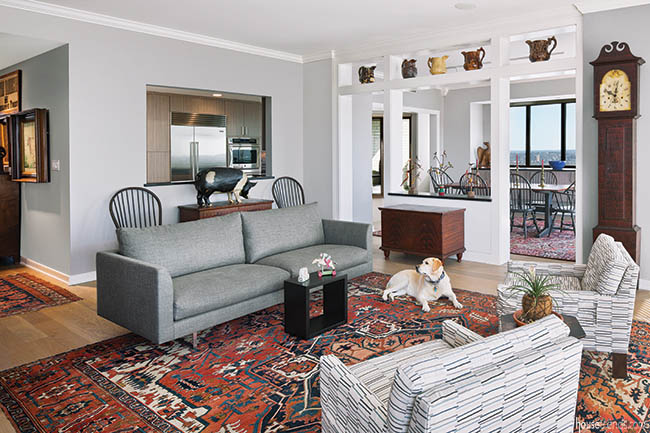 The partition that closes off the den for television watching includes transom windows and pocket doors that serve as sound barriers. The partitions also function as anchors to allow a variety of furniture groupings in the living room.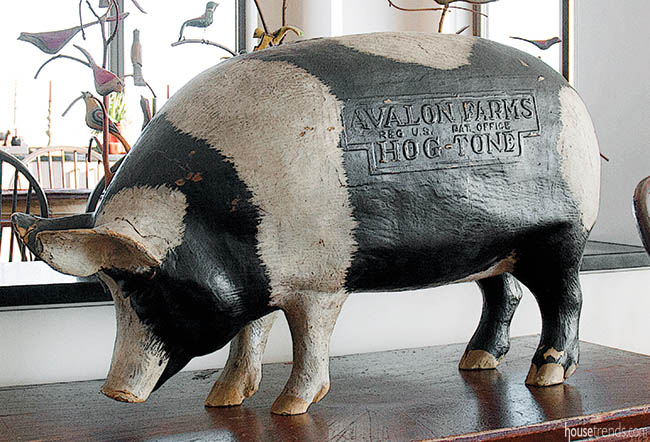 The collection of trade signs, pottery, blanket chests, furniture, paintings and photography is a fascinating panoply of historical artifacts.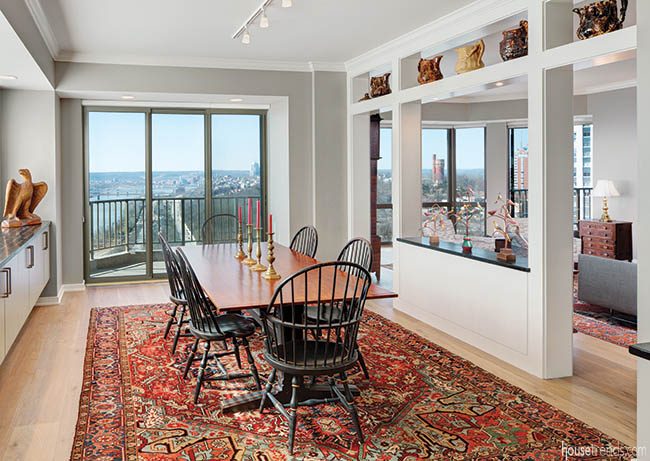 Isch is most pleased with the aesthetic transformation the renovation has accomplished, particularly the sense of transparency that is achieved by the partitions that simultaneously delineate and tie together the space.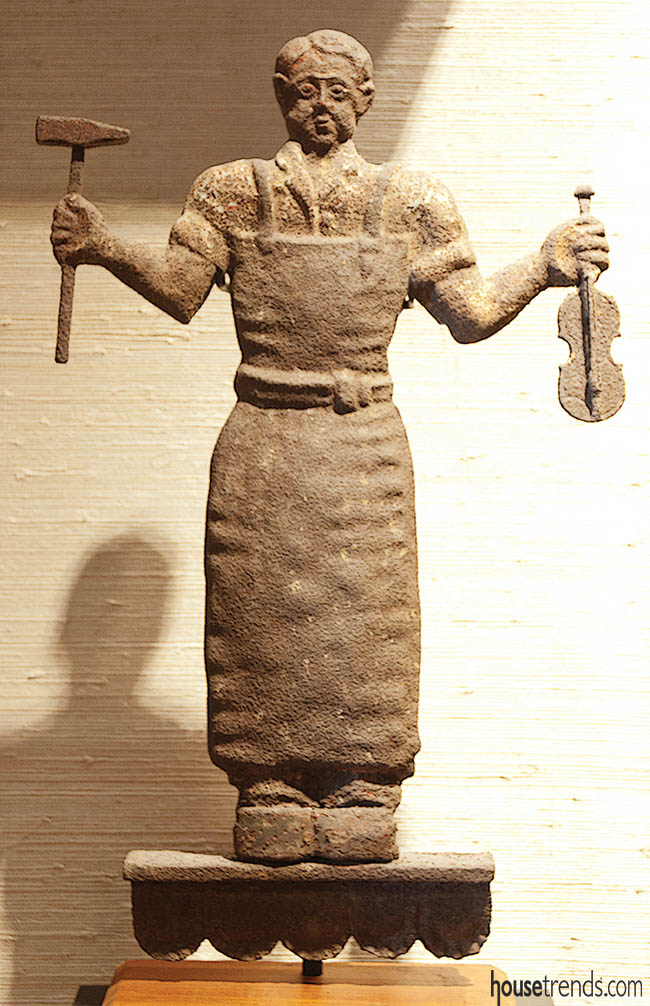 Wes mentions that pieces of their collection are regularly loaned out for museum exhibitions, and that the collection is always changing as new pieces are acquired and others sold.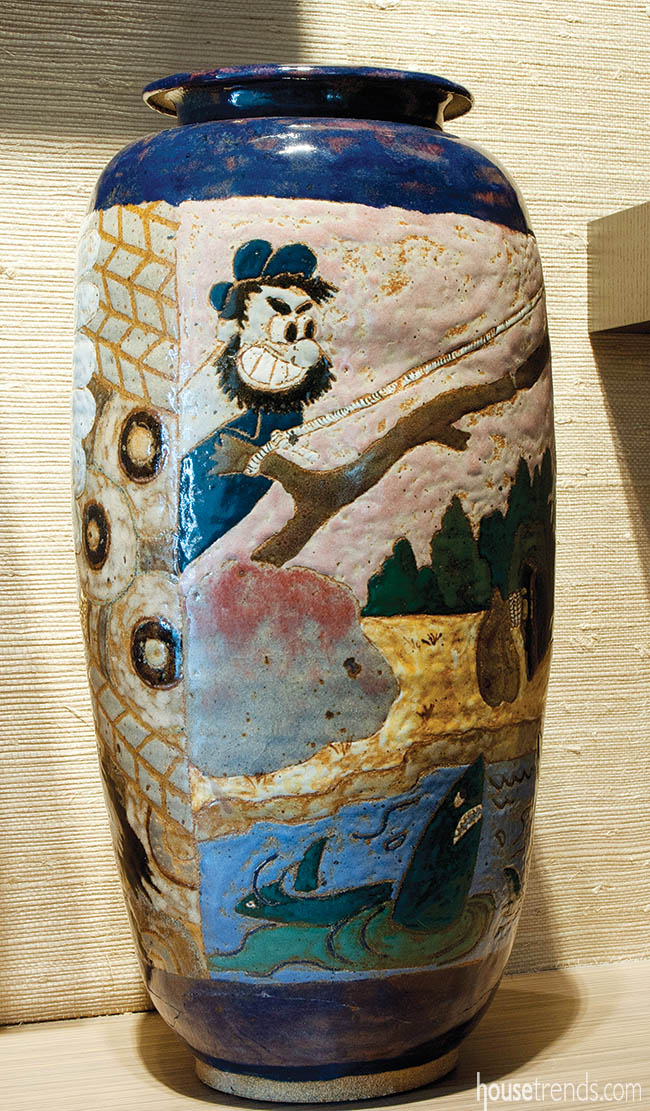 Due to the array of legacy furniture and area rugs that the Cowans already owned, very few items were purchased for the living room.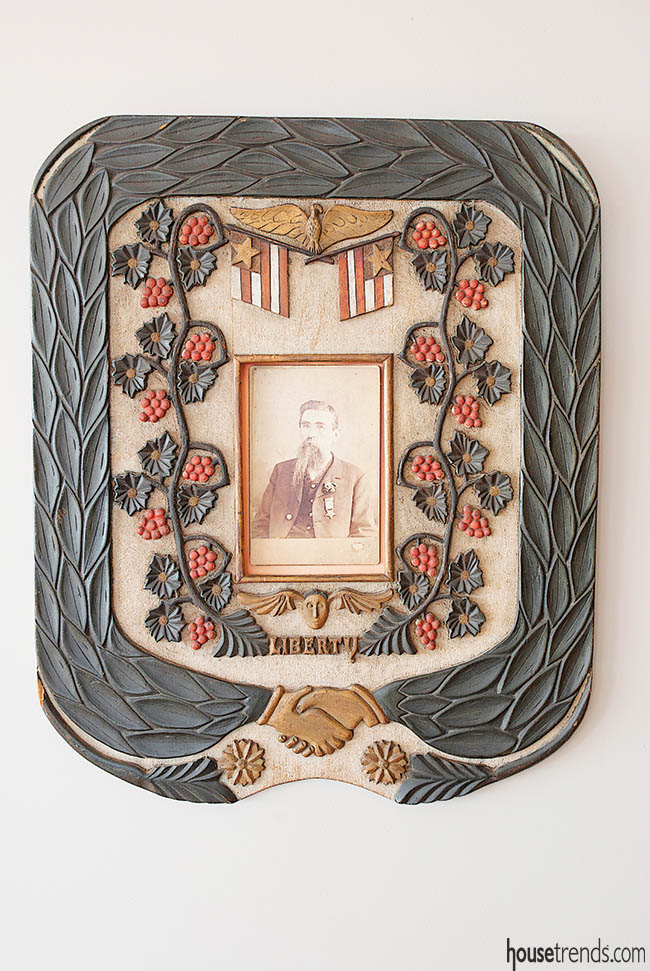 Shelley notes that interior decorator Jane Meranus was instrumental in unifying the colors and textures of the interior.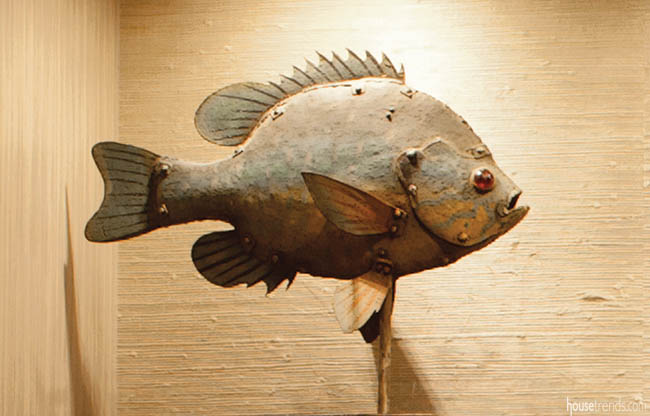 The spare, modern bent of the architectural enhancements and the dreamy, coastal palette (browns of the beach and grays of the sky) emphasize the playful and colorful nature of the collection, creating a visually arresting contrast.
If how to decorate a living room in your home presents a challenge, think about collecting something you love and it won't take long before you've got an interesting and curated look.