When the homeowners purchased their traditional home in Springboro, it was too dark for their taste and there was no trim work to enliven the interior. After adding several custom elements throughout the house, they were able to turn a blank canvas into a work of art.
An inviting design
The family worked with Travis Hill and Beth Tschirhart Hill, owners of Custom Wood Creations in Dayton, to design and install the custom woodwork. Beth explains that the homeowner had a classic and timeless style, and she wanted her home to be warm and inviting.
The addition of the custom wood components throughout the home better reflects the owner's personality and taste. "I really love millwork and wanted to bring that into my home to give it more character and to provide more warmth to the space," she says.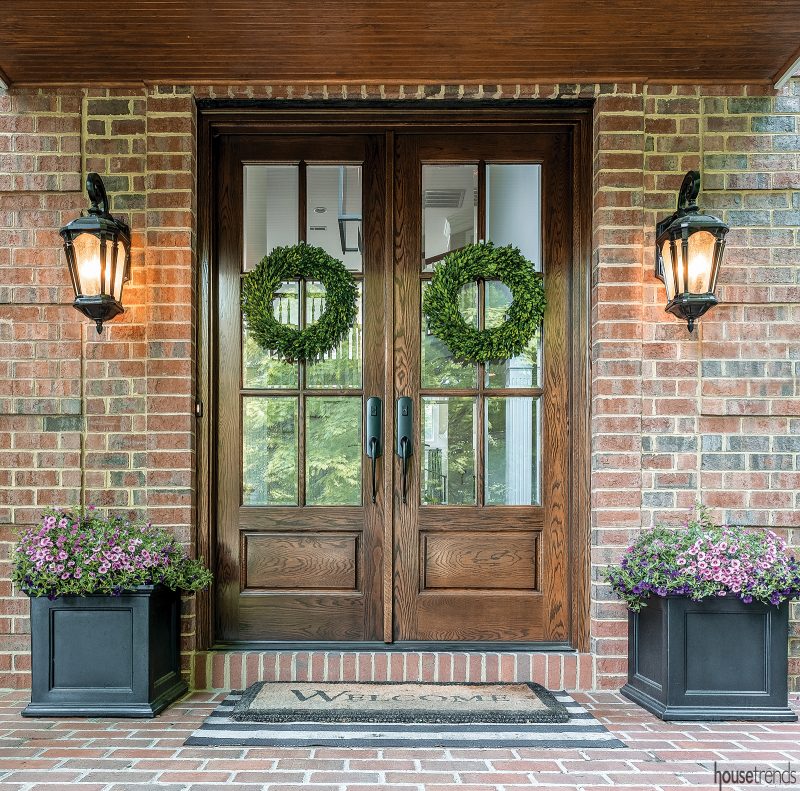 The Hills replaced a single stained-glass transom front door with a dark double door. "It really gives a more welcoming, inviting feel to the home and lets that wonderful light into the foyer," says Beth. "A white front door wouldn't have looked as appropriate on the house and this is one place where it just made sense to have that beautiful, stained door."
In the mostly-white, two-story family room, Travis built an entertainment center, which is both beautiful and functional, as it features a storage space for media and toys. The homeowner says that she is not generally a fan of two-story rooms, which is why she wanted to add beadboard paneling around the room with the white trim. The wainscoting rises eight feet and surrounds the room. "The way it cuts up the wall brings the eye down and helps make the room seem cozier," says the homeowner.
"The paneling on the walls and the clean lines of the fireplace really speak to a very classic, coastal feel," Beth says.
To take the wow factor up a notch, they also installed fireplace columns above the mantel to establish a focal point that helps make the room not seem as cavernous.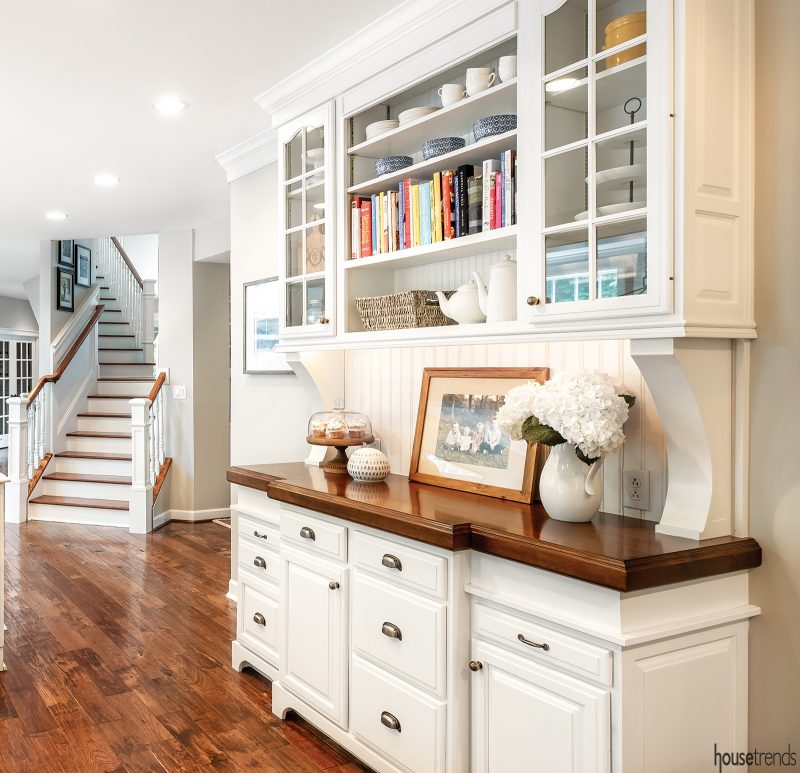 A practical kitchen
The kitchen formerly featured an impractical desk, but Travis transformed it into a useful hutch by adding height to it and covering the top with a thick, stained wood countertop. The brown wood both warms up the space and provides contrast to the white kitchen. Travis added corbels above the countertop, a beadboard back and a scalloped baseboard, for extra decorative touches.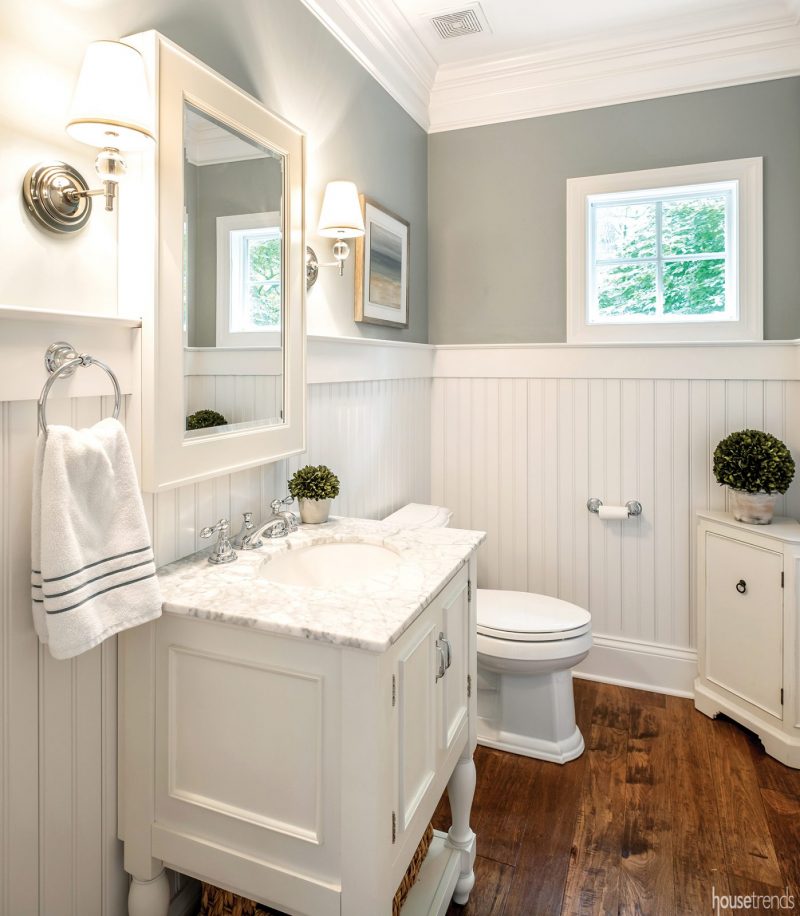 Other custom woodworking in the home includes wainscoting in the bathroom and a custom frame for the mirror. The mudroom now has a one-piece locker unit that has built-in hooks with cubbies above and below, decorated with corbels and a stained bench seat. Each of the homeowner's children has an assigned cubby, with a place to hang up coats and put on shoes before heading out the door for the day.
The finished product elevated the look and feel of the home. "They really understood our vision," the homeowner says. "We couldn't be more pleased with the work."
Article appeared in Housetrends Dayton – August/September 2019