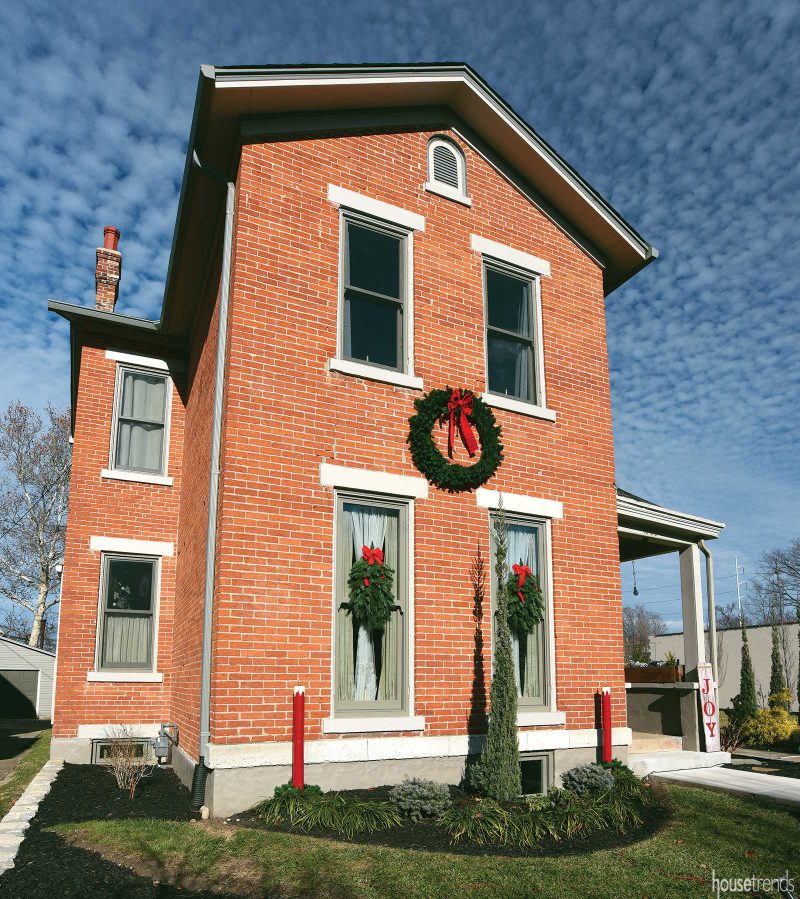 Every other year in early December, the streets of St. Anne's Hill Historic District come alive for the Dickens of a Christmas Holiday Home Tour. Tour attendees trek from house to house, admiring the holiday decorations that bring the quaint neighborhood to life. Last year, Jason and Adam Coatney-Schuler took part in the tour by opening the doors to their 1875 home.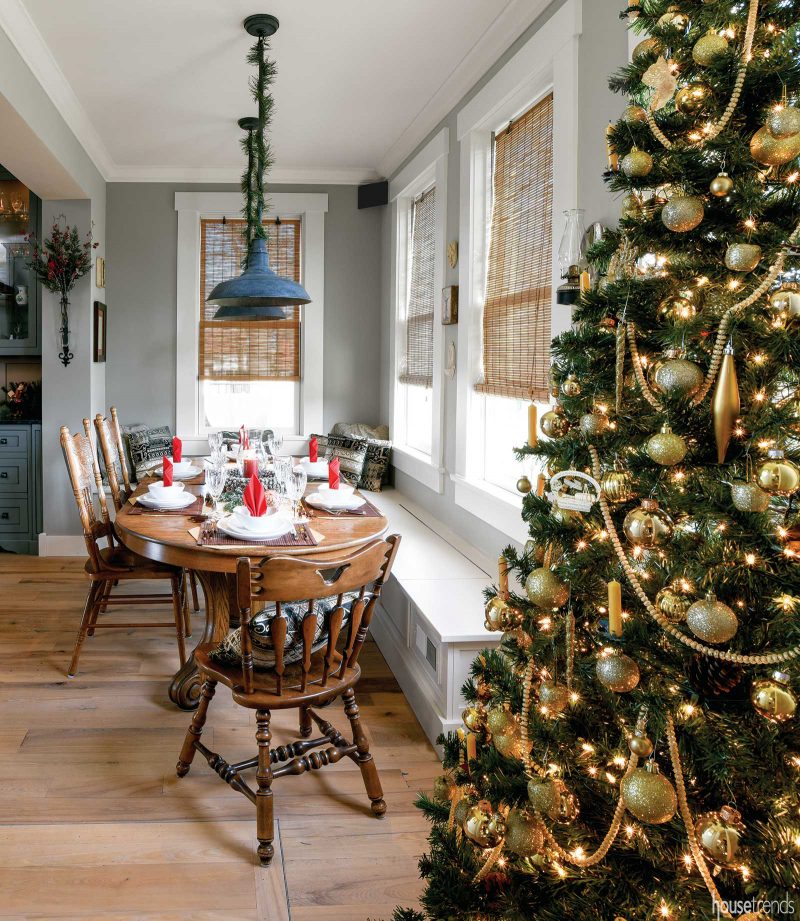 The couple purchased the house in February 2013, and then embarked on a two-year renovation to bring the home back to its former glory. "Before this house we owned and lived in an 8,000 square-foot church in Eastern Hills," says Adam. "During the holidays we put up nine Christmas trees and hung a spiraling light display with a big disco ball from the 27-foot ceiling in the church. We had to tone things down a bit when we moved here."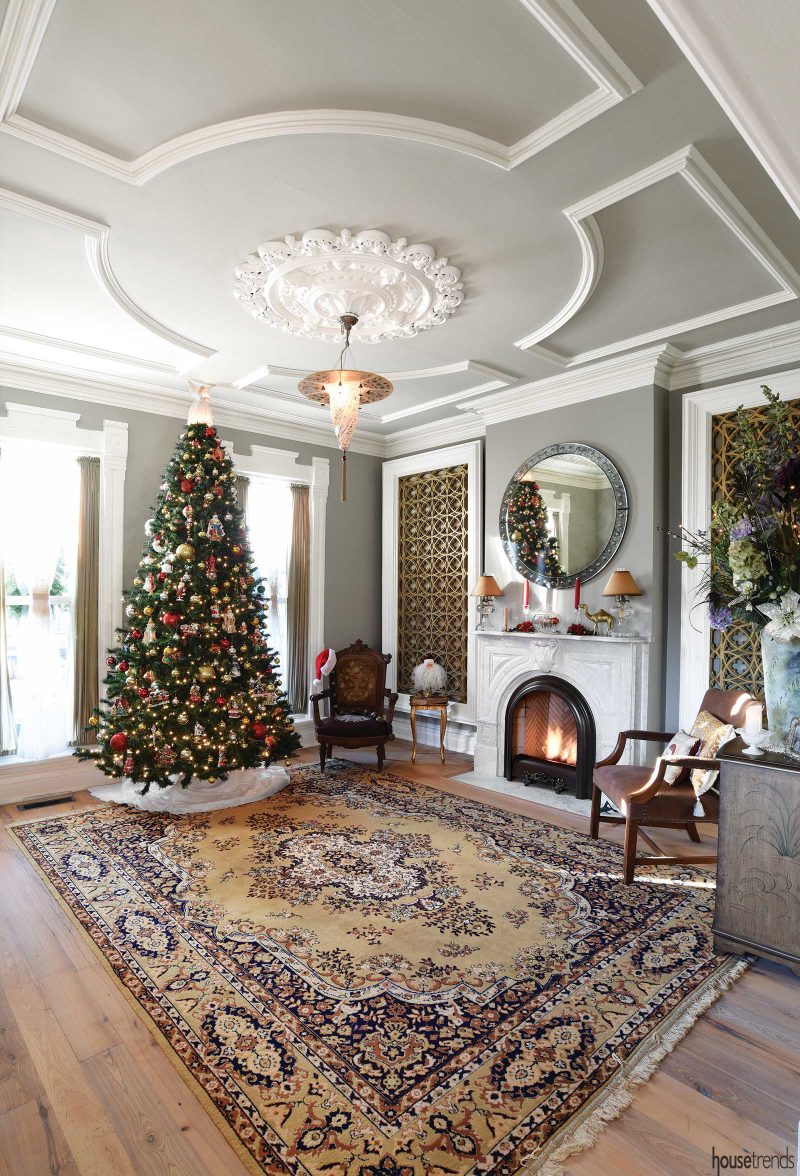 While they have downsized a bit, Jason and Adam still make sure to sprinkle holiday cheer throughout their home. Starting in the parlor, the original marble fireplace and crown molding set the tone, while a beautiful Murano light fixture hangs beneath the elaborate plaster medallion. The first of four Christmas trees scattered throughout the home is tucked into the corner.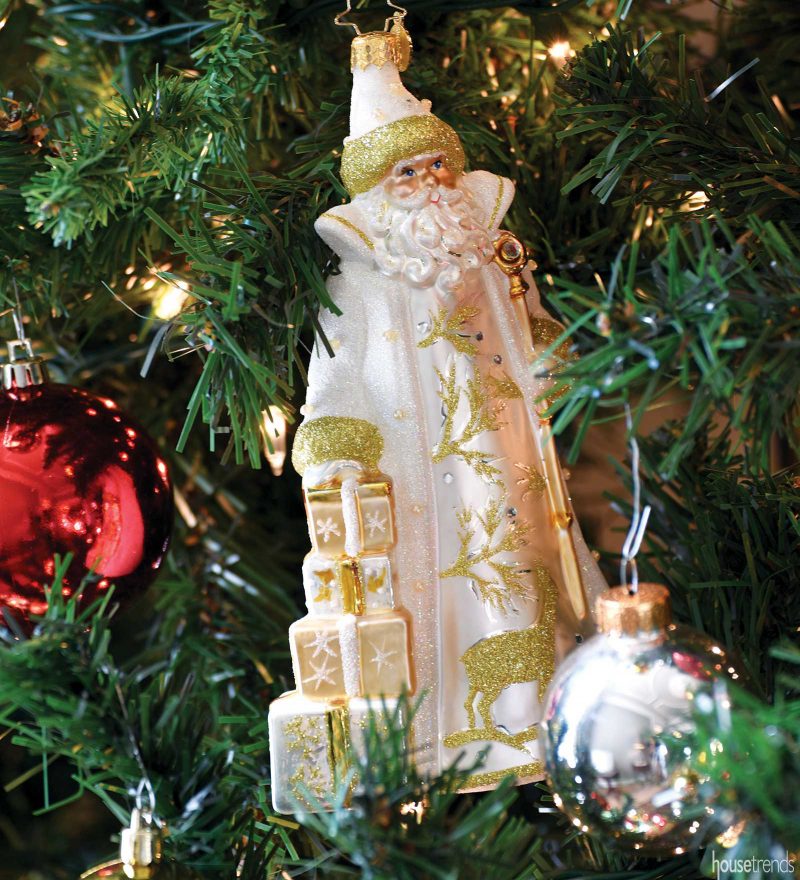 Adorned with beautiful Christopher Radko glass ornaments, the tree perfectly complements the surrounding décor. "Jason's family has been giving him Radko ornaments since he was in high school," Adam says. "Now my parents buy them for us too—we have a wonderful collection."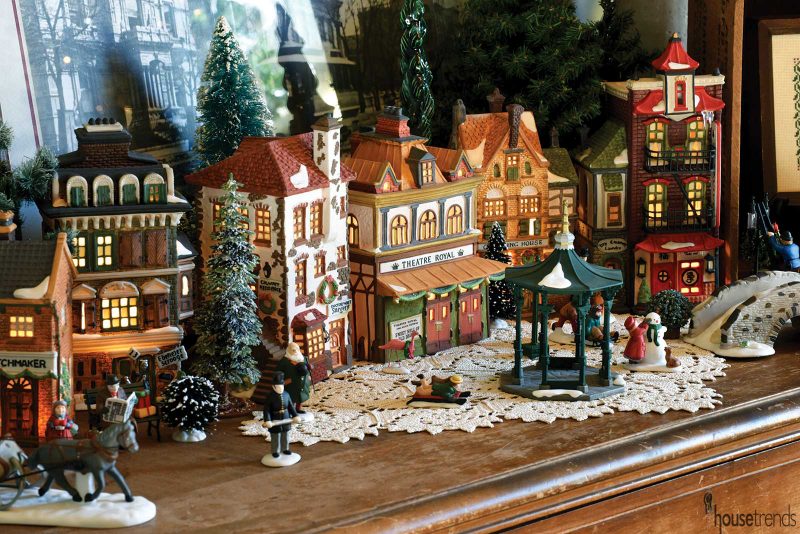 Other unique holiday decorations include Jason's Dickens village collection, the Rudolph-themed table settings in the dining room, and the eye-catching tree branch mounted to the vaulted ceiling in the cozy sitting area next to the remodeled kitchen.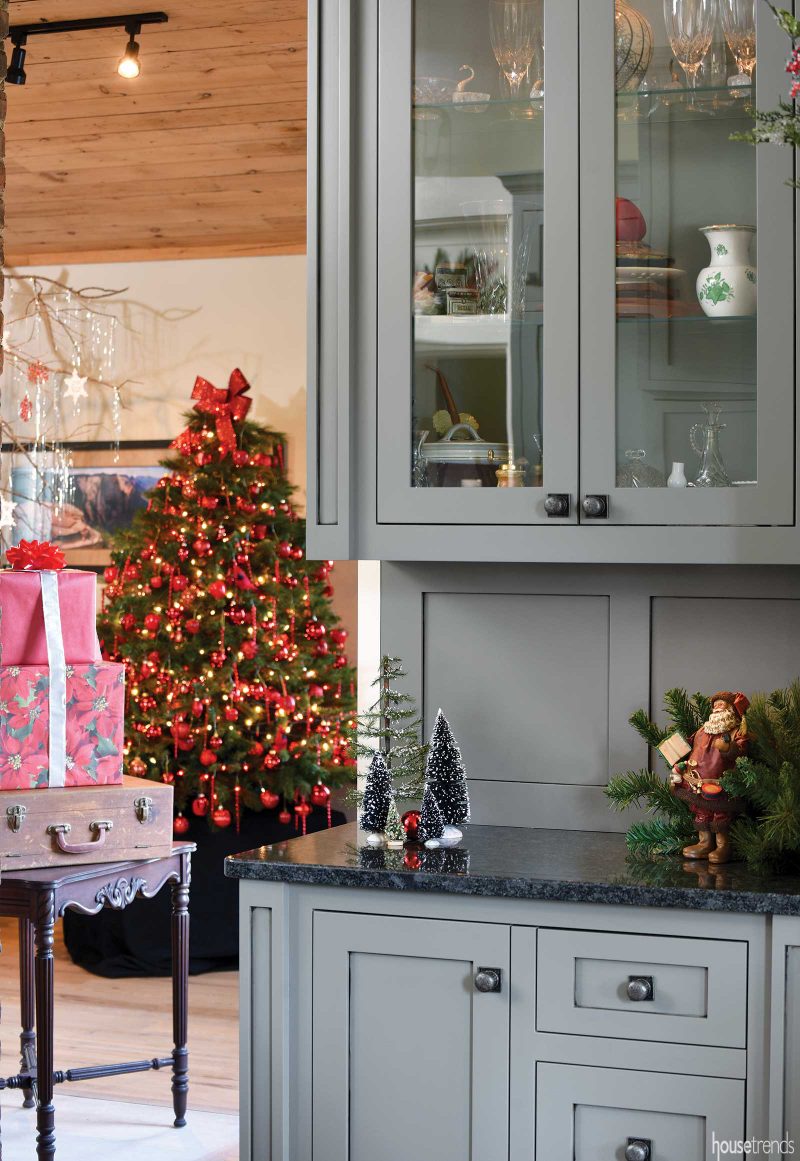 "Jason thought it would be cool to have a branch coming out of the corner of the room," Adam says. "We hung icicles and cardinals from the branches and tucked a small red Christmas tree in the corner."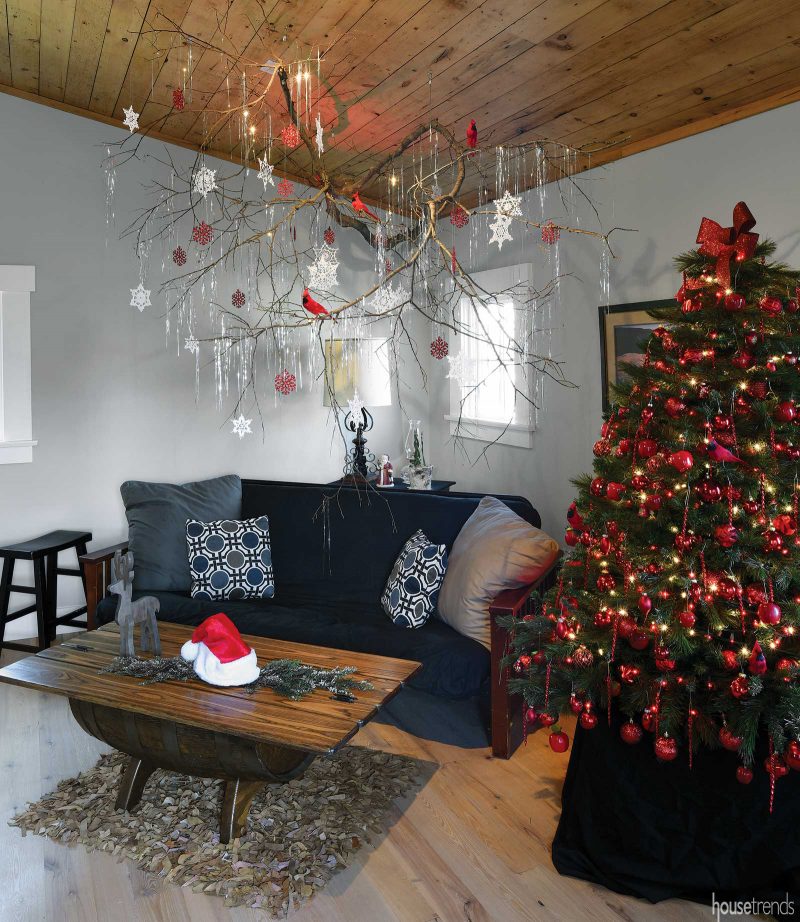 Even the men's and women's bathrooms get in the holiday spirit thanks to traditional red and green decorations.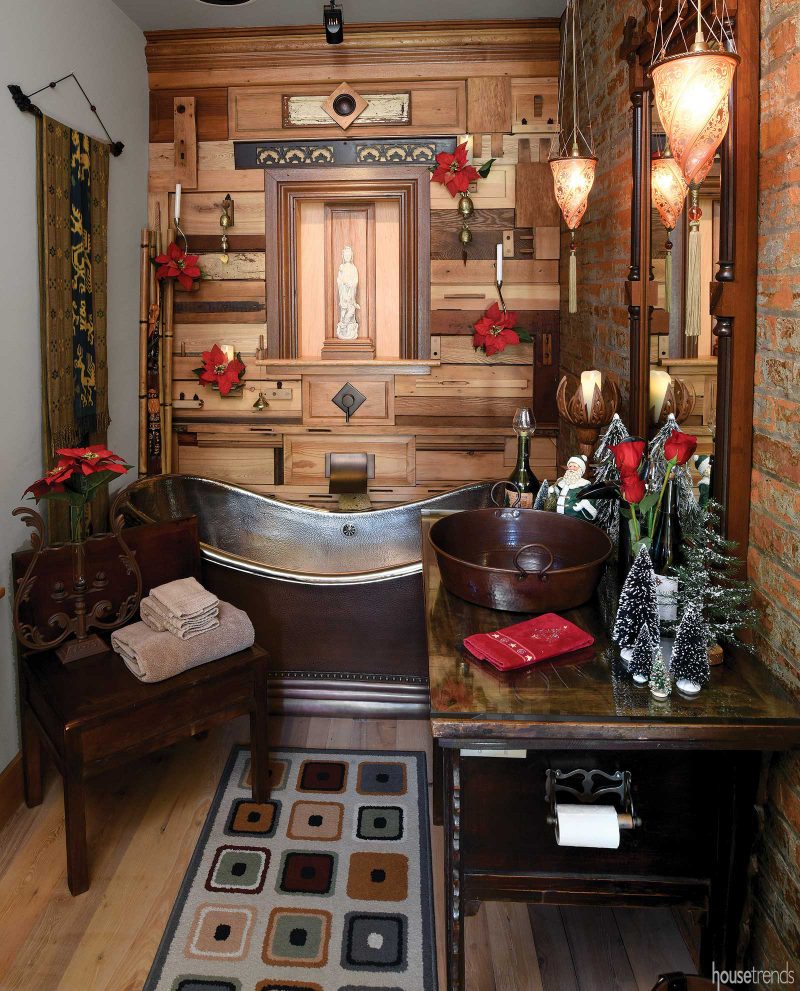 "We went all out for the tour last year, and really enjoyed being a part of it," says Adam. "We might scale back the decorations this year, but we love decorating for the holidays."
RESOURCES  Keith Fisher, Fisher Construction; Overholser Cabinets; Tuscarora Wood Midwest; Hanauer Stone & Brick
Article appeared in Housetrends Dayton – December 2018
To see another home decorated for the holidays check out Spirit of the season