The objective seemed straightforward enough: connect a detached garage. But as this Upper Arlington project got underway, the garage project grew to include the great room, kitchen, dining room and more. The family and their remodeler realized that it was not so much a garage renovation as a complete home reinvention. Now, this once compartmentalized, older home is comprised of light, bright and airy spaces. And it was all worth it. "We made lemonade out of lemons," explains Todd Schmidt of Renovations Unlimited, Inc. "Everything flows so well together now."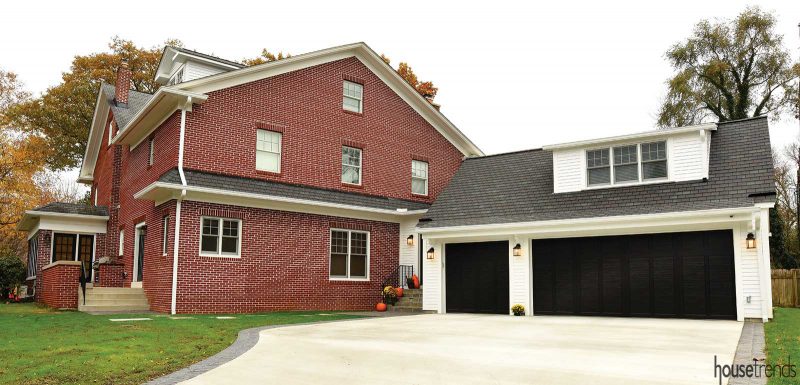 The heart of it all
Within this flow, the new kitchen takes center stage. The original kitchen layout was generous in terms of square footage, but not arranged logically. The family relocated the entry door, enclosed a second back entrance and bumped out part of the kitchen a few feet. They added a terrace off the back, which quickly became their favorite gathering place. Two large support columns were utilized for a new seating area, with distinctive bar stools running along one side and new glass-fronted cabinetry along the other.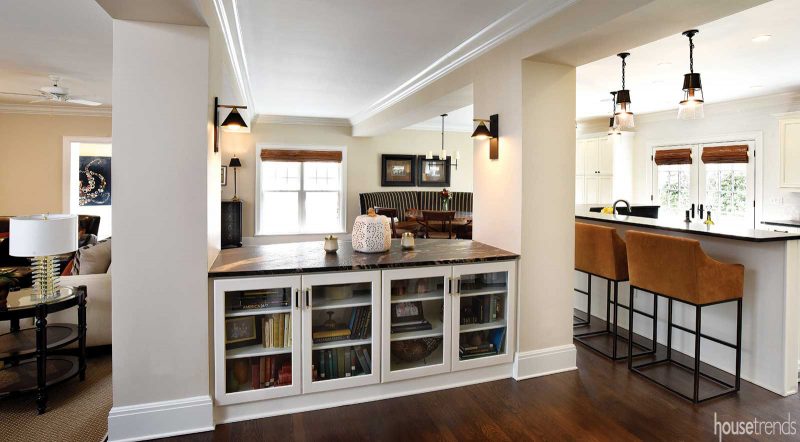 The existing countertops were replaced with classic Cosmic granite and the homeowner loves the distinctive variations and veins throughout. Cherry cabinetry was repainted a much lighter hue and the white tile backsplash was extended along an entire wall. It serves as an accent feature, providing texture and visual interest to the space.
A divided stainless steel sink was upgraded to a striking white sink with no divider, new fixtures and a touchless faucet. The lighting was upgraded as well, from traditional canned lighting to LED lights and modern pendants throughout. The new lighting showcases all of the kitchen's new features, including the newly redone hardwood floors with their warm espresso finish.
"They lightened and brightened it up," says the homeowner. "It's like night and day. Now everything looks cleaner, sleeker and more modern."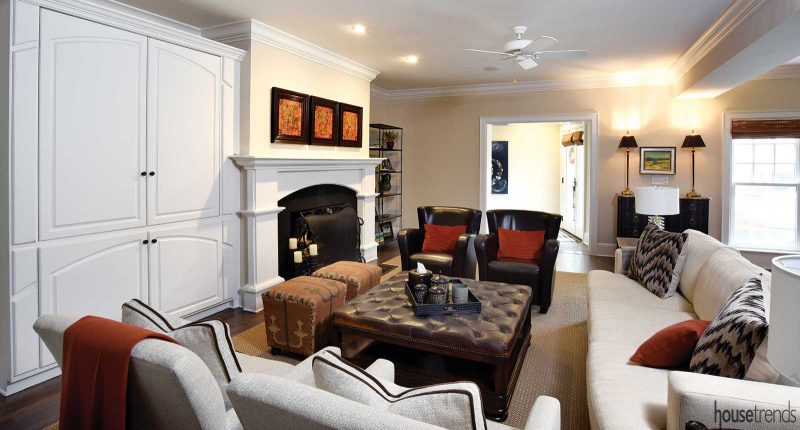 Favorite hangouts
Highlights of the other renovated rooms include a bar-height hickory table and textured wallpaper in the dining room—now dubbed the "club room," a wine room with its live edge wood top and flush-mounted cooling system that provides total comfort, and the kids' retreat above the garage.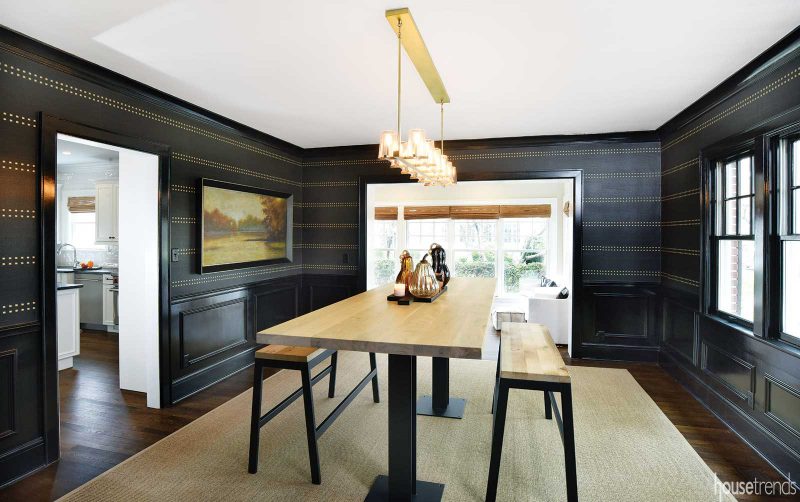 "Because of the new garage, we were able to create a second-floor area for the kids that includes a gaming room and hangout spot," explains Schmidt. "Their kids can make noise and be in earshot, but they're not in the main house."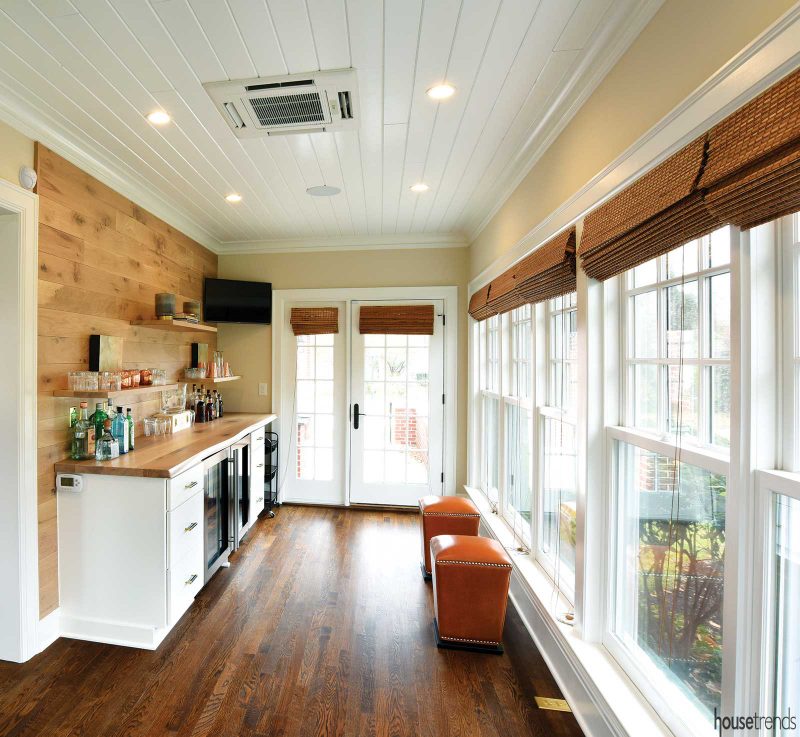 RESOURCES Contractor Renovations Unlimited; Architect Gary Alexander; Paint Sherwin-Williams; Flooring Select white oak stained espresso; Windows Marvin; Doors Marvin and Clopay
Article by Lee Rhodes/Photos by Daniel Feldkamp
Article appeared in Housetrends Columbus – May/June 2019