A soothing sea of silvers, blues, grays, and crystals flows through the interior of a striking, painted brick home in Anderson Township's Riverview Estates neighborhood. Fresh flowers and numerous candles are artfully positioned. Collectibles are on display behind glass doors. Tea towels are folded precisely in kitchen drawers. The calming, impeccable décor gives little hint that the owners moved in just over a month ago.
That's largely due to the fact that Celeste Hensley knows how to get things done. Even though her day job at a Cincinnati-based Fortune 500 company is demanding, by anyone's definition, she manages to bring the same level of energy, discipline and talent to her home.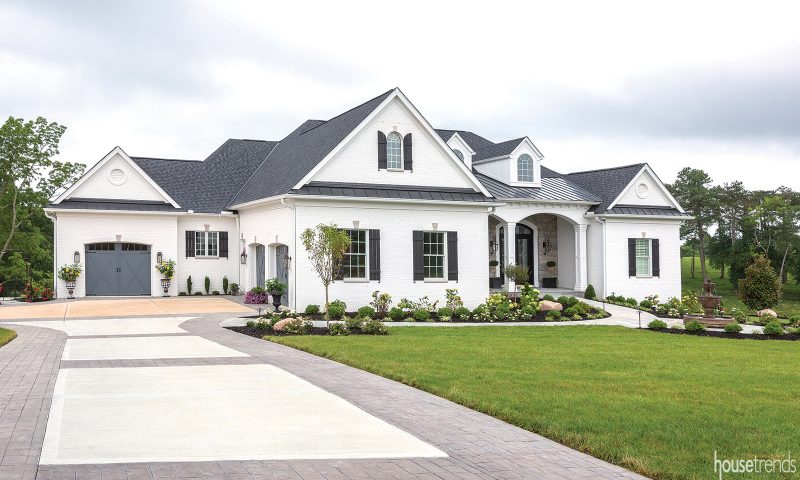 Celeste was hands-on for just about every one of the countless decisions that needed to be made when building a home of this scale. Their 6,600-square-foot, ranch-style home, built by Zicka Homes, features three bedrooms, three full and two half baths, six fireplaces, and plenty of outdoor gathering spots.
"As demanding as my job is, I still enjoyed coming home and searching online for ideas I could use," says Celeste. "This was fun for me."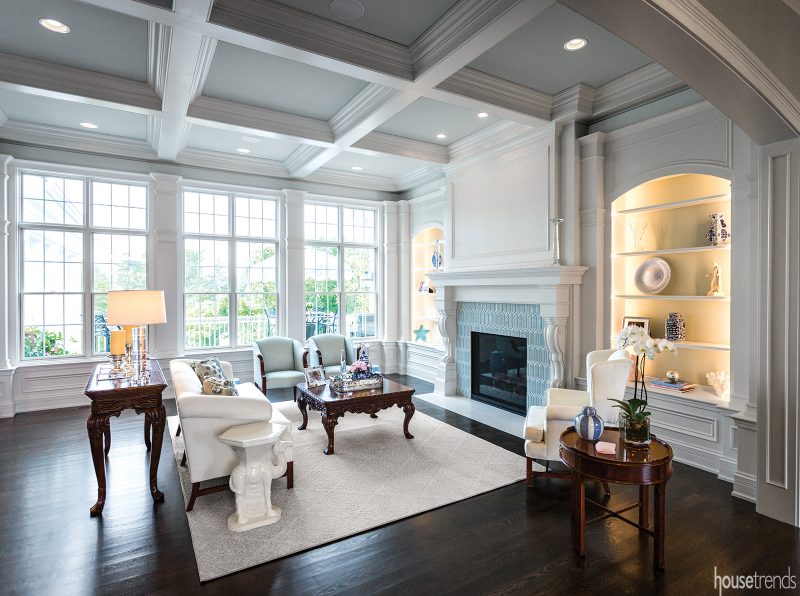 A few no-brainers
Celeste and her husband Rick, empty nesters with four grandchildren, knew where they wanted to build their "forever" home. Anderson Township runs thick in their family's blood. Both of them were born here, graduated from Anderson High School and have siblings still in the area. They raised two sons in a nearby home. Now those sons are raising their children here. Plus, Rick, an avid golfer, loved the idea of being within walking distance of Coldstream Country Club.
When they discovered Riverview Estates, a neighborhood where Zicka is developing 30, one-acre-plus home sites, they were drawn to a plot that sloped softly down to a sizable pond.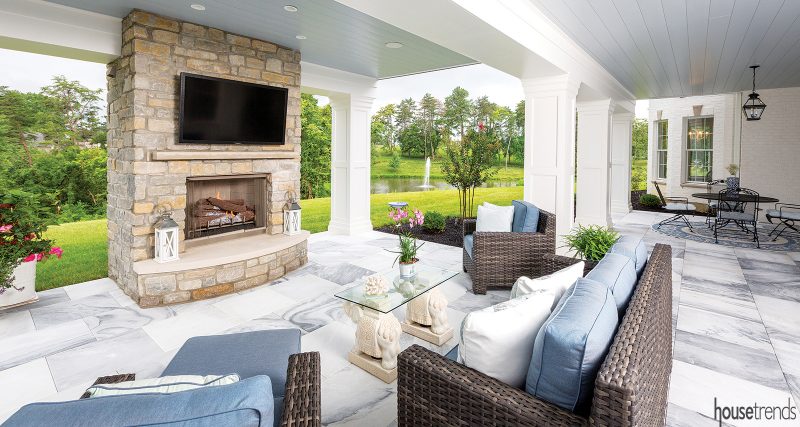 Once the location was nailed down and plans were drawn to take advantage of pond views, the couple teamed with Zicka co-owners, brother and sister Pat and Julie Zicka, along with their sister Katie who assisted the Hensley's on design selections.
"I loved working with Julie and Katie and Pat," Celeste says. "They made the whole building process fun."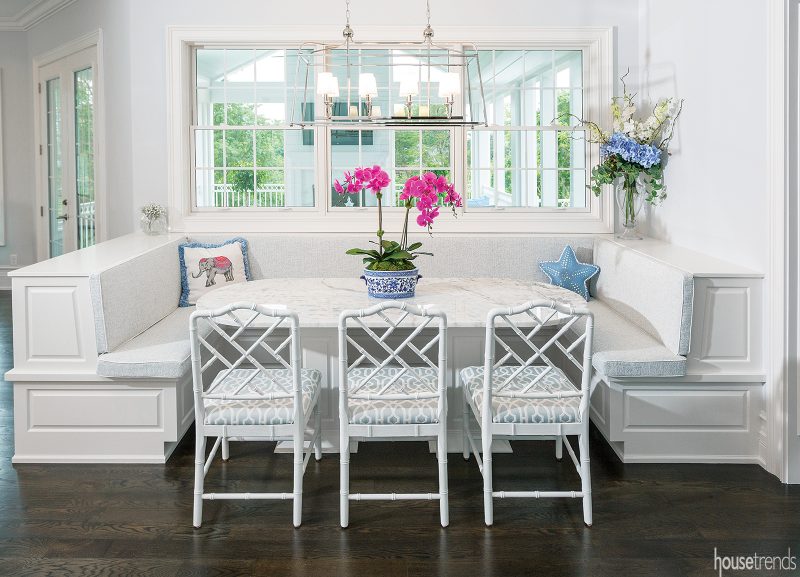 Well-documented
While there is a definite flow throughout the home, each space was treated individually and decisions were made carefully.  To keep things straight, Celeste began collecting photos, brochures and magazine pages in a large three-ring binder. As the 18-month building process went on, it grew to four large binders.
"I had my ideas organized by categories as well as by rooms," Celeste says.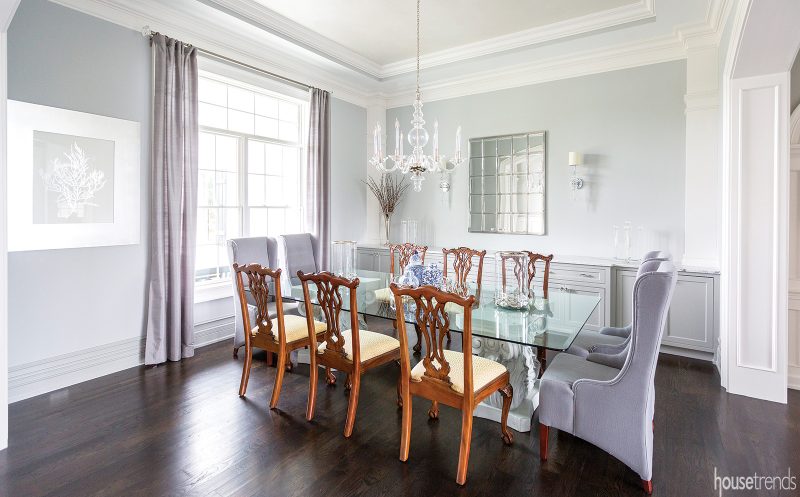 So for example, if she found hardware she liked for the powder room, she would include a photo inside the hardware tab of the category binder and again within the powder room tab of another binder.
"There was nothing that was not thought through," says Julie Zicka. "I've never seen a house so well put together."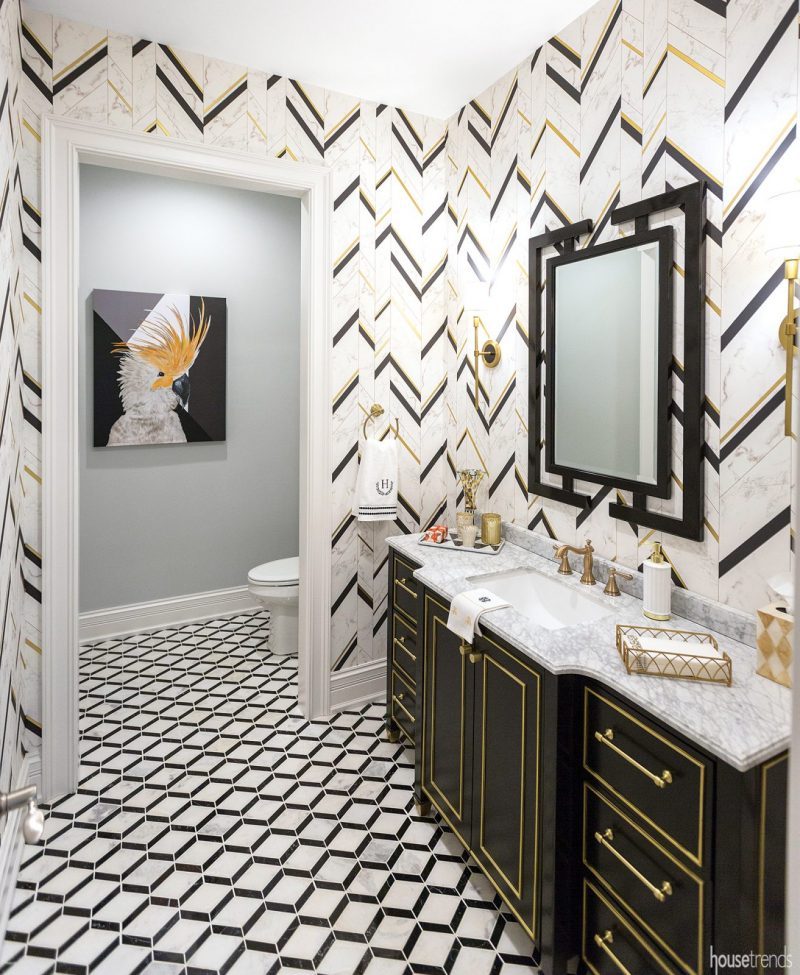 The homeowner worked with Katie Zicka to select tile patterns and color choices for the fireplaces, baths and kitchens that are all complementary, but each with its own flair.
"Selecting the tile took us months," Celeste says.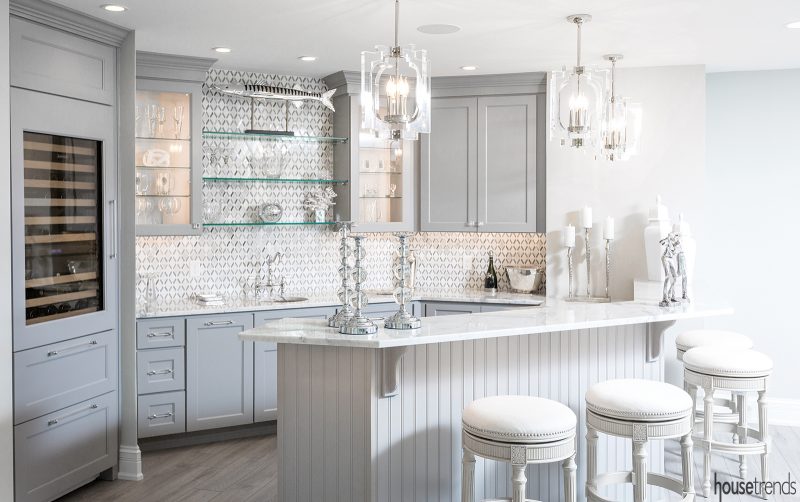 Uncommonly good
Impossible to miss in this home is the intricate woodwork that is found throughout. Mantels, crown molding, wainscoting, doorways, and ceiling treatments, add an uncommon level of sophistication to every room.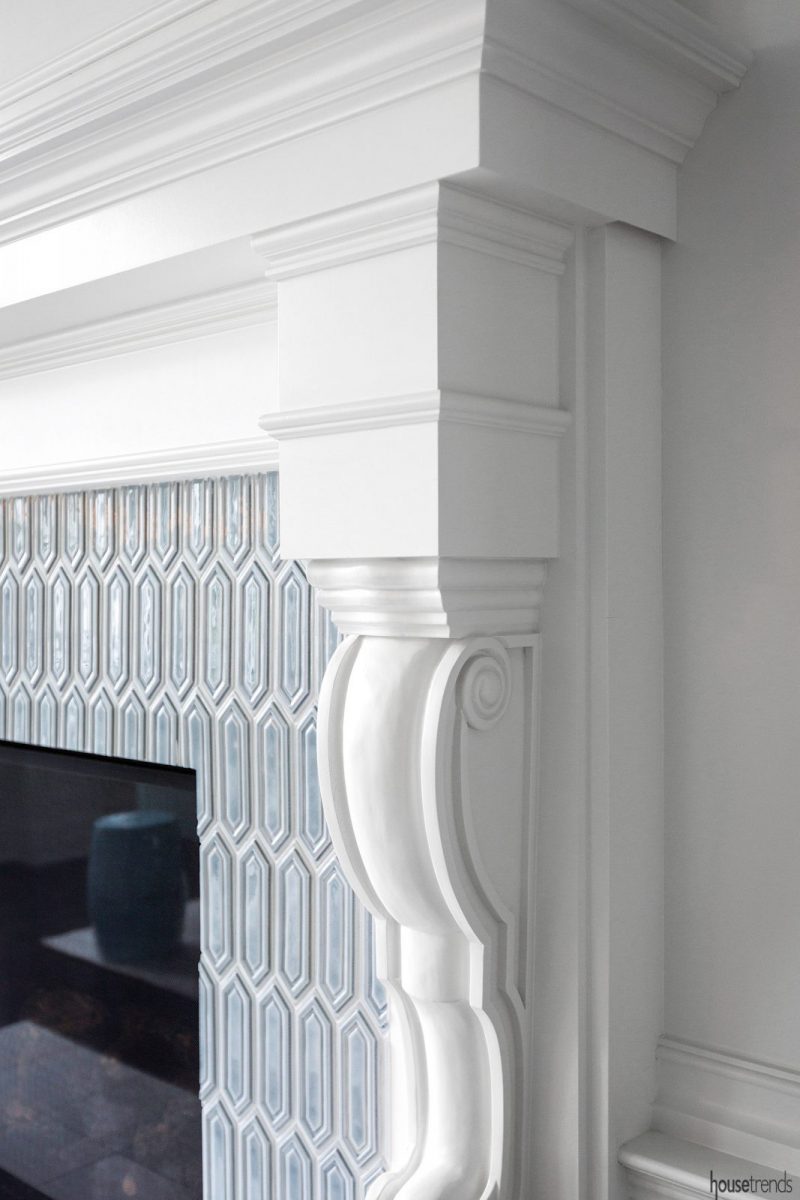 "The guys from C&W Woodworking were here for three or four months," says Celeste. Their work is incredible."
Living the dream
As the activity around their new home settles down a bit, the couple is happy to be spending more time with their grandchildren. Celeste has painstakingly prepared bedrooms with the personalities of the two youngest in mind. And Rick just spent an afternoon fishing with his 8-year-old grandson who, he is happy to report, caught a fish in the very pond that lured them here in the first place.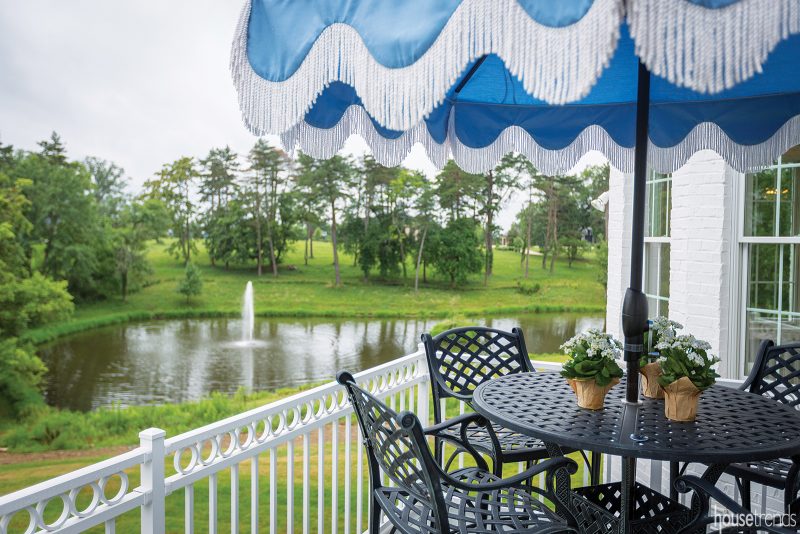 RESOURCES Builder Zicka Homes; Designers Homeowner and Katie Zicka; Cabinetry Western Custom Cabinetry; Woodwork C&W Woodworking; Home automation Ryan Hensley, Eleven Twelve; Wallpaper Miami Valley Paper Hanging; Tile Florida Tile
Article appeared in Housetrends Cincinnati – August/September 2019