When a family loves the outdoors, truly loves being outside, the layout and design of the back yard becomes every bit as important as that in the kitchen or master bedroom. And this family loves being outdoors as much as possible.
Landscape architect Terry A. Ries (pronounced Reece), of the Ohio Valley Group, says that working with homeowners as devoted to the out of doors as these made this project a great deal more interesting than most.
"(The homeowners) wanted to be able to use the back yard as much as possible," says Ries. "They didn't just want it to be three seasons, but three very long seasons."
There are a lot of homes out there that had swimming pools and outdoor kitchens, but how many have heated, covered walkways connecting the main house with a three-season cabana that houses that outdoor kitchen and screened dining room with a two-sided fireplace? These are people very serious about being outside.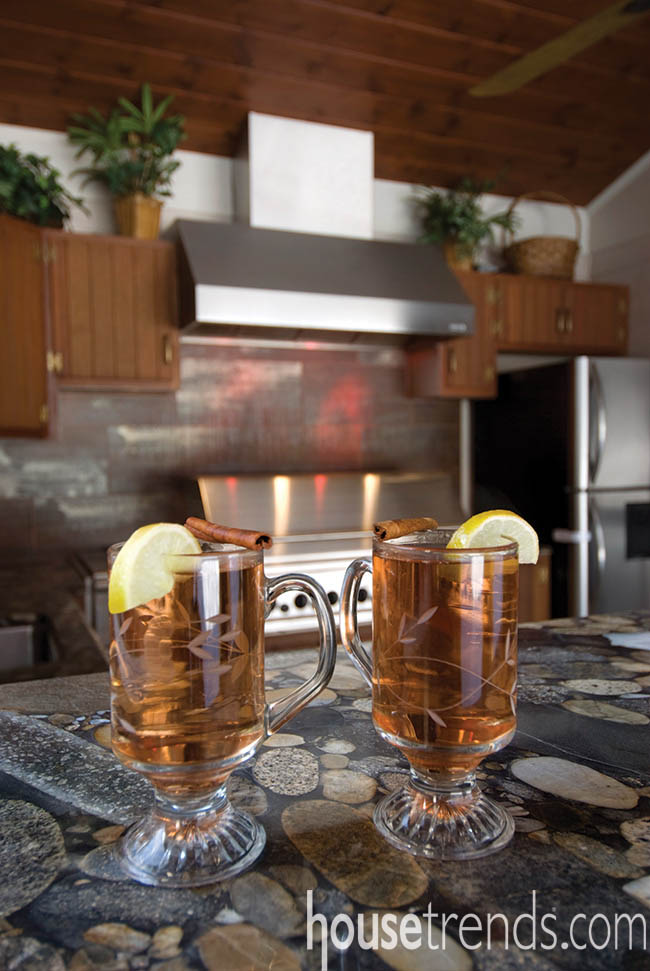 The kitchen and screened dining area work in concert to conceal the pool storage and mechanical shed from sight. And while Medhurst and Ries were at it, they decided to maximize utility by embedding electric coils into the stamped concrete walkway so the grill—the main feature of the covered kitchen—and hot tub could be used well into the harsh snow belt winters.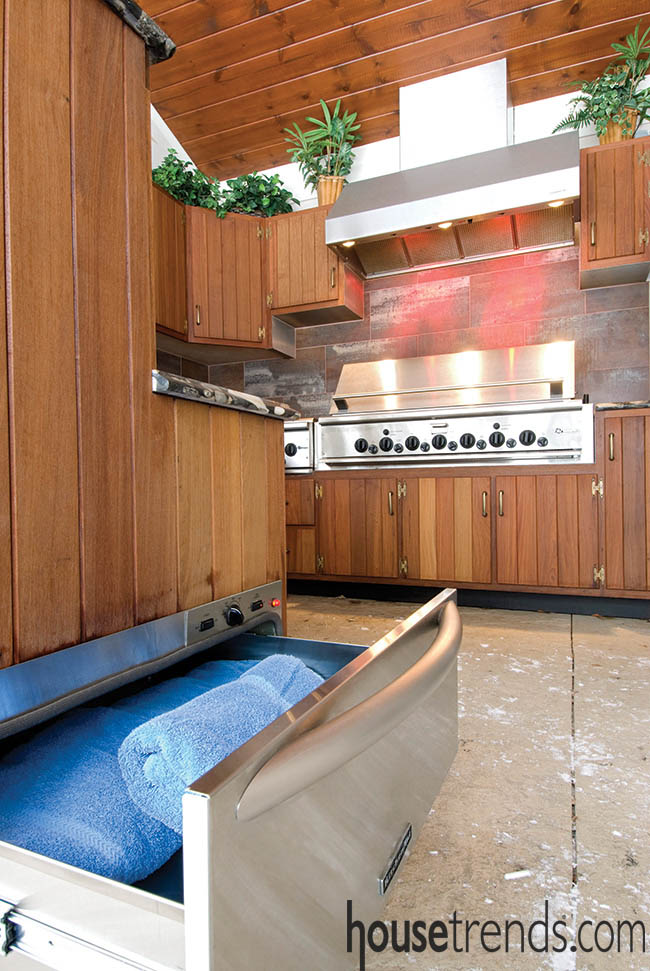 Just a reach away from the grill and steps away from the pool, warming drawers keep burgers fresh in the summer and towels warm in the winter.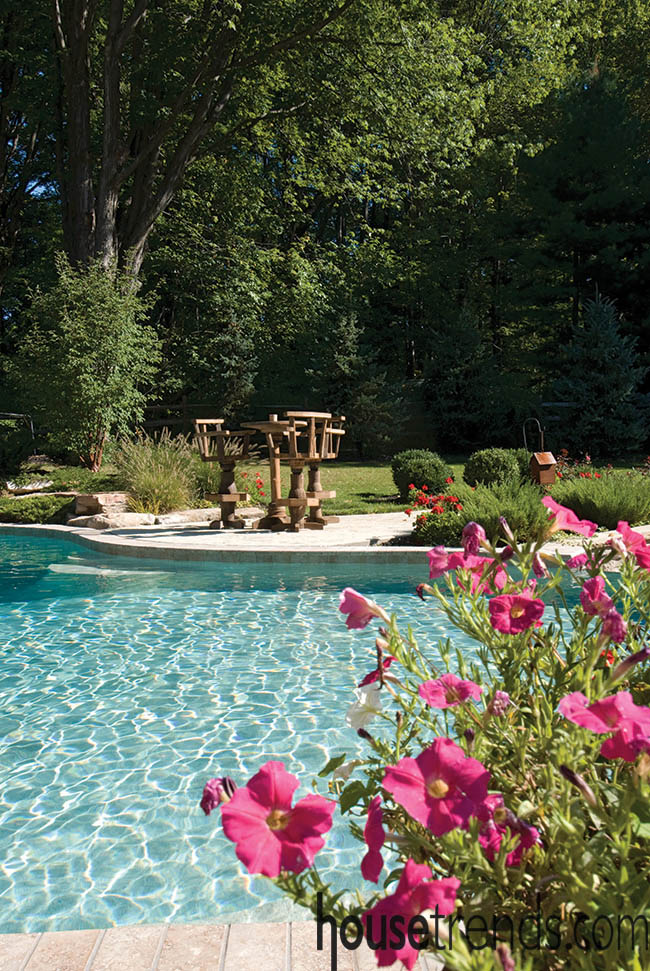 The backyard oasis was not just about building new things, but preserving existing elements as well. Ries says he was unable to confirm it, but it appears that the property, abutting the MetroParks, was once used as an arboretum.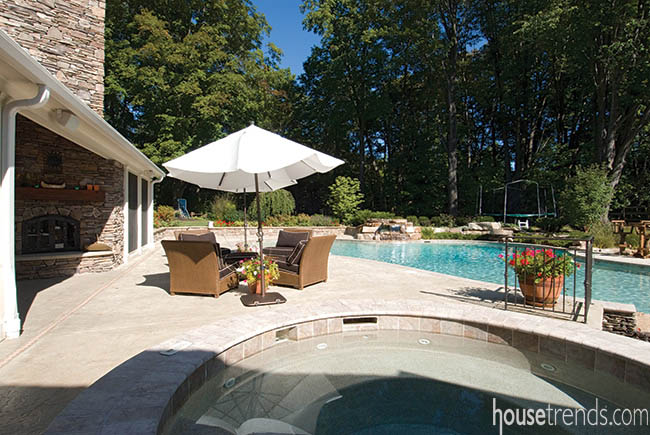 "There were big, old trees on the property that I had never seen before," says Ries. "There were ginkgo trees (the kind of trees famous for the ginkgo-beloba memory supplement) that were eight or nine inches in diameter." Huge for the area and both the construction team and homeowners made a conscientious effort to save as many of the old-growth stands as possible. The trees too serve a function, providing shade for the sitting and gathering areas around the pool.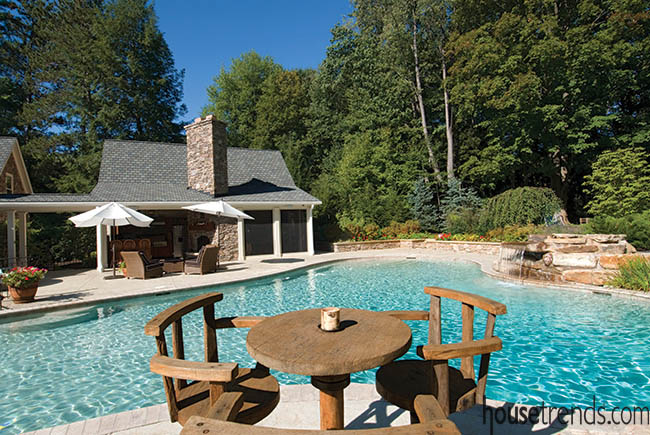 "We made a decision early on to not have the pool deck go all the way around the pool," Ries says. "Instead we created spaces for people to gather because entertaining was something (the homeowners) wanted to do in the back yard."