Mary, Mary, quite contrary, how does your garden grow?
If Mary has a container garden, the answer to this question is: With research, precision and beauty. Container gardening is a wonderful alternative to traditional landscaping for homeowners with limited space, time or gardening conditions. Container gardens are completely portable. Everything is in pots so they can be repositioned or relocated for optimal growth.
Container gardens are also growing in popularity because they act as exterior accessories for dwellings. People have less free time, and container gardens are less maintenance. With bigger patios and decks for outdoor living, container gardens are low-maintenance accents for these spaces.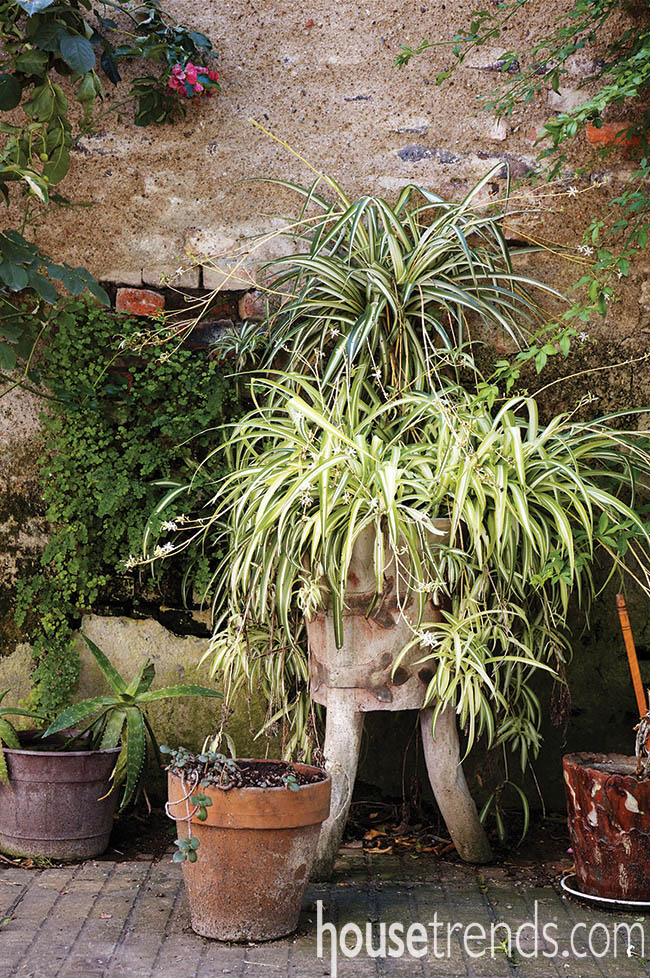 Select the location of your container garden first. The sun and heat conditions will dictate the plants available. There are a variety of plants for full shade, partial sun and full sun conditions. Lisa Gross, of Going To Pot, says homeowners should make note of the sun's pattern during the day, and remember that this pattern will vary in different seasons. Partial shade means a plant wants morning sun before 11 a.m. or late afternoon sun after 3 p.m. However, containers can be relocated for optimal growth.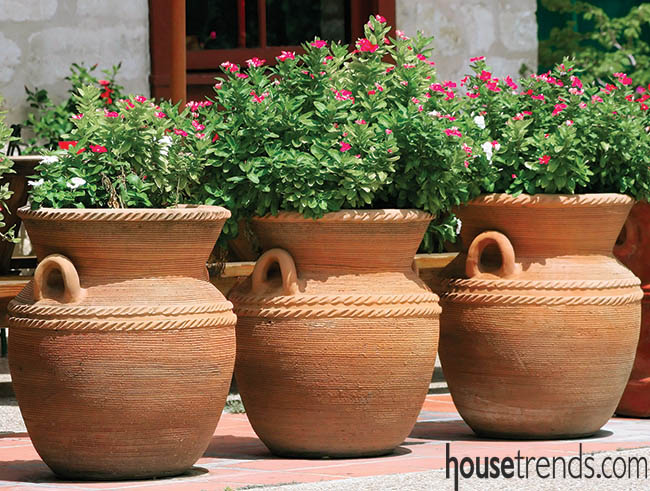 Be creative when choosing containers. "The container can be anything as long as it has drainage," Gross says. Containers come in a variety of material from fiberglass to terra cotta. Gross recommends considering the needs of the garden before selecting a container. Plastic and fiberglass are portable and lightweight if the container will transition inside for the winter, but homeowners might want something more durable if it will withstand winter weather outdoors.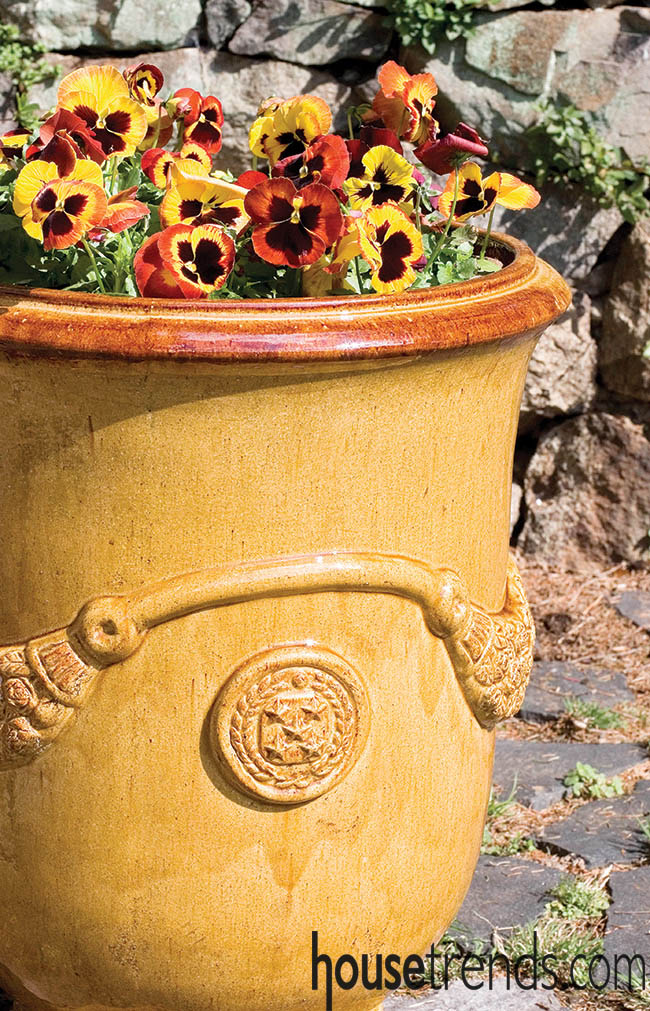 A water management plan is crucial to the livelihood of a container garden. This includes proper watering and drainage. "It amazes me how many pots still don't have holes in the bottom," Gross explains. Drainage holes should be in the bottom of all containers to allow excess water to escape the roots and avoid root rot. If a container doesn't have holes, create them yourself without making them too large.
It is best to water plants in the morning or evening when the sun is not too hot, and there are self-watering containers and irrigation systems that make watering easier for busy homeowners. Avoid over-watering using Gross' method of sticking a finger into the soil to make sure the soil is dry.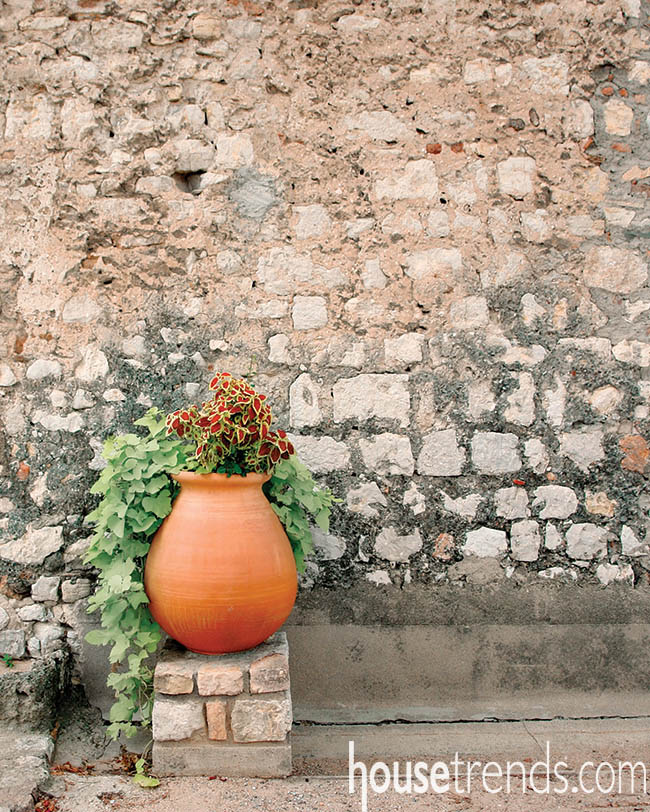 Buying a bag of garden soil is fine for container gardens, but Gross recommends mixing it with peat moss, vermiculite or sand. Keep soil lighter in the summer, and add a sustained release fertilizer for all of the extra watering. Soil can become denser in the fall to protect plants from cold weather. Never use soil from the ground or garden, due to possible insects or pesticides. Gross adds that gravel can be used as filler in the bottom of a container to help aid water drainage without soil run-off.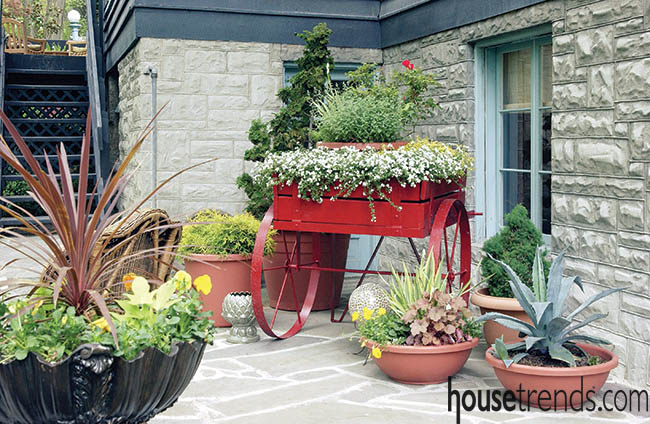 The sky is the limit when it comes to plant selection. This is an area where homeowners can be creative again. Container gardens can include a plant to bring height to the arrangement, another plant that serves as filler, and another to cascade over the sides. Look for plants that perform well with minimal maintenance. Tropical plants do well in the heat and sun. Dichondria and scaevola (fanflower) are two nice trailing plants that bring color to a container while also performing well in hot, summer temperatures.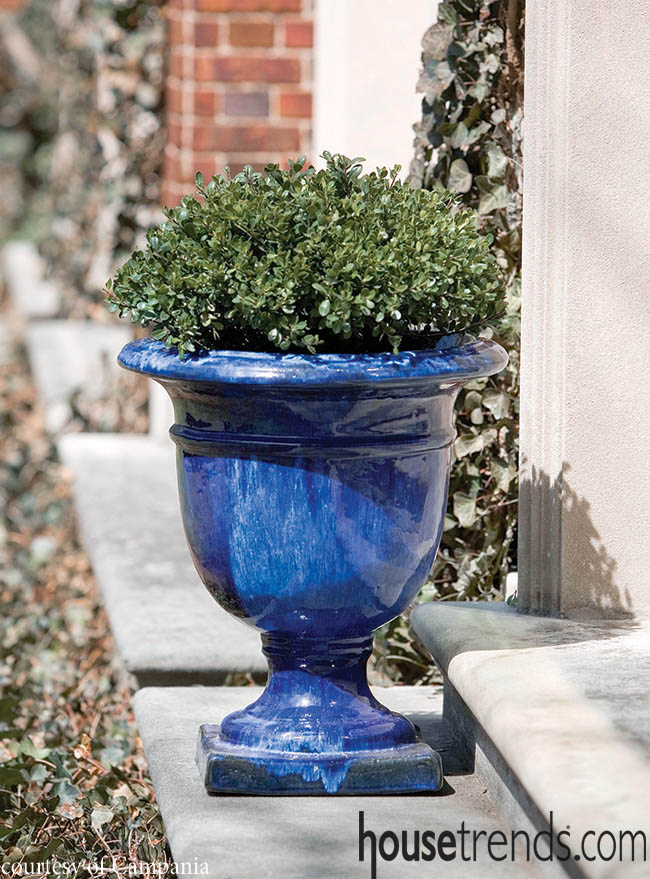 Diversify plants to make the container interesting, but make sure all plants are compatible before putting them in the same container. The sun exposure and watering needs of all plants should be the same. Plants are like babies. They need extra attention in the beginning stages, and they become more independent with time.