It might be hard to believe—but summer is right around the corner. And that means you need to start thinking about your back yard. Are you ready for outdoor entertaining? If you need some inspiration, here are 10 design ideas to get your creative juices flowing so you'll be ready for your first party of the season. 
1. Offer plenty of seating options
Multiple seating areas make it easy to entertain large groups. This Dayton, Ohio outdoor space offers several options where guests can gather and mingle.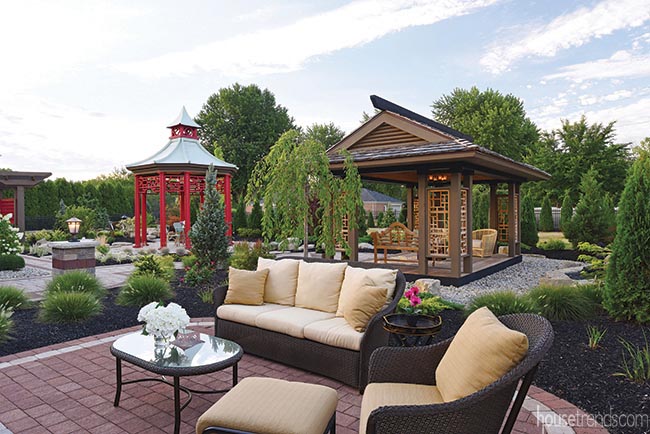 2. Include a water feature 
A water feature, such as a fountain or pond, like this one behind a Pittsburgh home, creates the perfect meditation spot.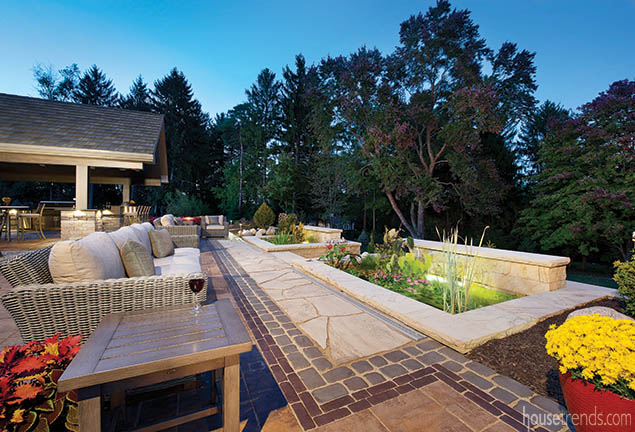 3. Add a television 
Who wouldn't want to watch a football game or have family movie night outside? This Columbus, Ohio back yard has the right idea.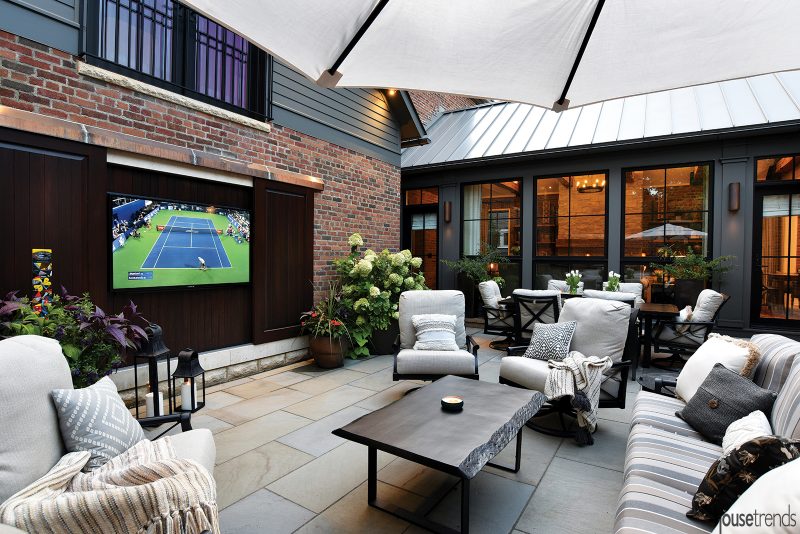 4. Fun furniture is important 
Eclectic furniture, such as these daybed loungers surrounding a backyard pool in Columbus, Ohio, create the ultimate space to relax.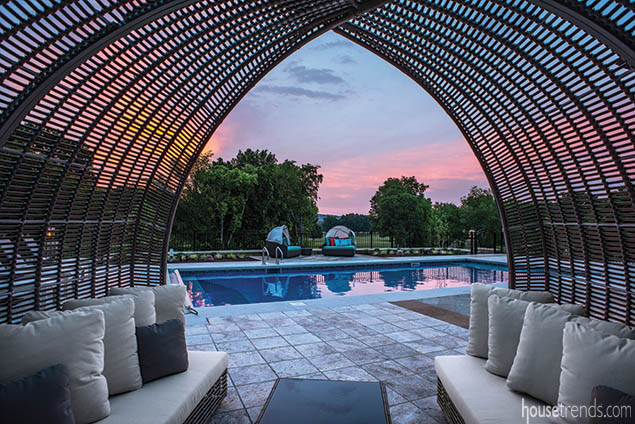 5. Utilize the pool 
The pool can play an integral role in your outdoor entertaining plan. Consider custom features, like the built-in concrete lounge chairs seen in this Tampa Bay pool, to take your back yard to the next level.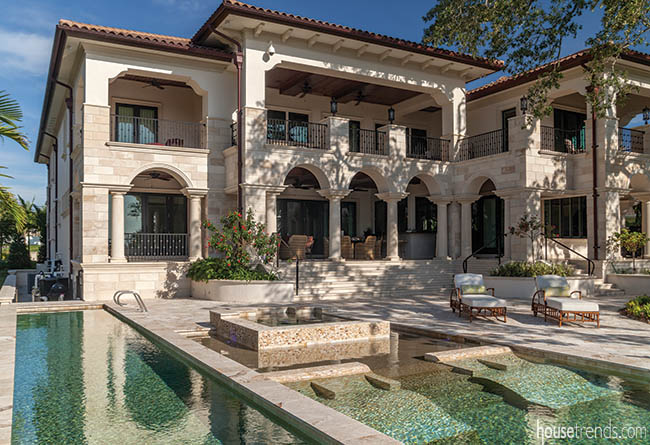 6. Create space for dinner 
Be sure to include a designated dining area like this outdoor space in Tampa. There is something about enjoying dinner alfresco that makes food taste so much better.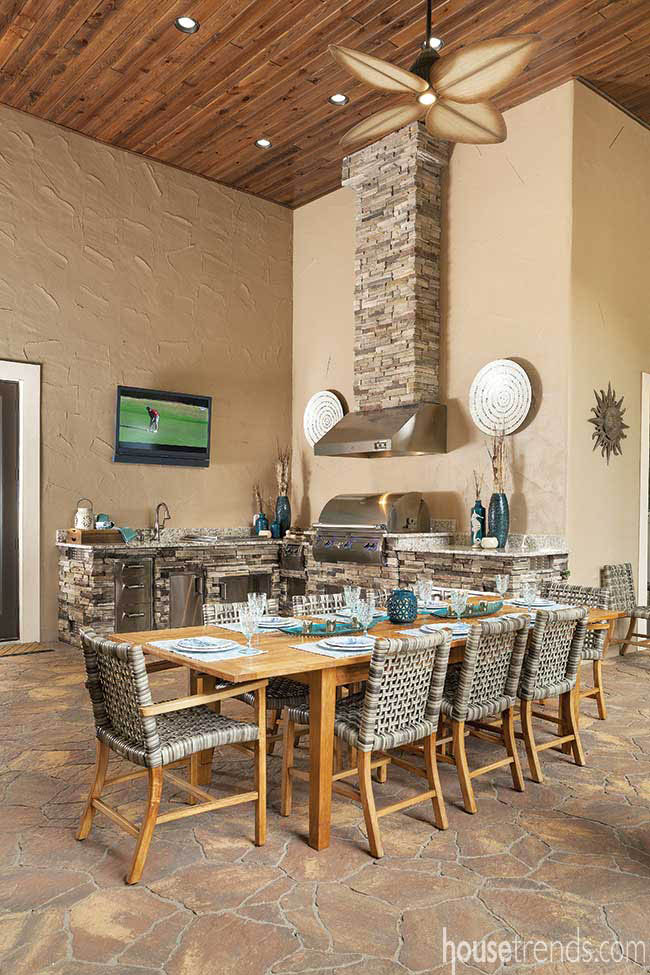 7. Warm things up with fire
Think beyond the standard fire pit or outdoor fireplace. We love this sunken conversation fire pit in the center of the pool behind a Tampa home. Talk about inviting!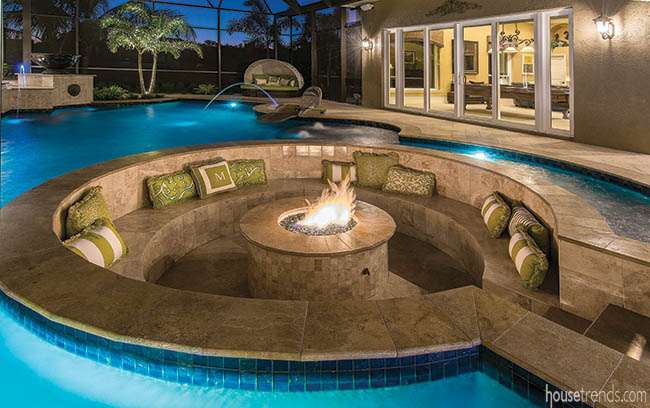 8. Create some shade
Consider a pergola, like this one in Columbus, Ohio, or another overhead structure for protection from the summer sun.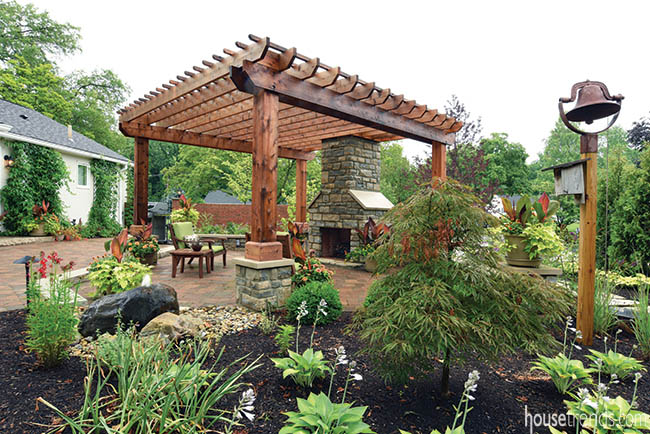 9. Cook outside 
An outdoor kitchen, like this one behind a Dayton, Ohio home, should have all the modern necessities of your main indoor culinary space.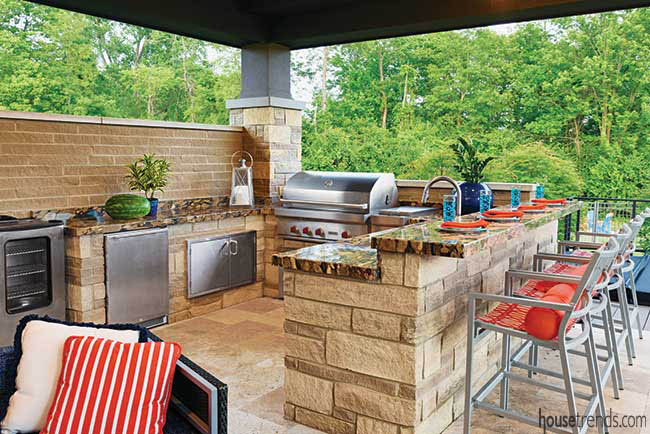 10. Turn your back yard into a destination 
Consider a favorite vacation spot when designing your perfect outdoor living space. These Cincinnati homeowners incorporated their love for New Orleans into their French Quarter-inspired back yard.